PokerStars Launching Carnival of Tournaments to Celebrate 800 Millionth Tournament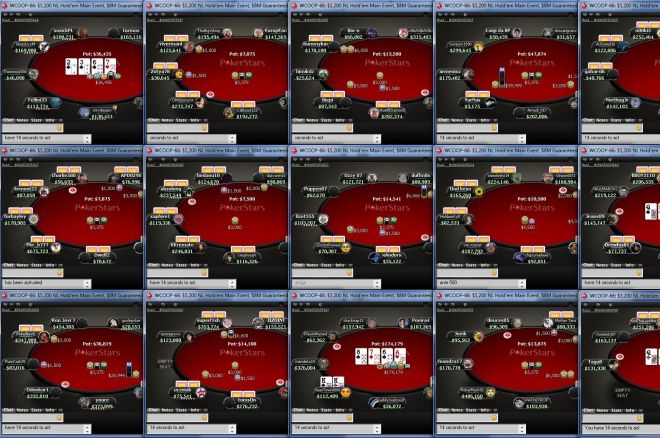 The world's leading online poker room is closing in on another huge milestone. This month, PokerStars will celebrate the running of its 800 millionth tournament by launching the Carnival of Tournaments, a player promotion that will take place at PokerStars from Oct. 13 through 20.
The festival will commemorate tournament No. 800 million by offering more than $2 million in boosted guarantees, $700,000 in added giveaway prizes, and other special tournaments.
The focus of the celebration is, of course, tournament No. 800 million, which will take place Sunday, Oct. 20 at 1 p.m. ET and will feature a $109 buy-in with a $1 million guarantee. PokerStars will also give away $100,000 in added prizes to random tables during the first two hours of the tourney.
During the week leading up to the milestone tournament, players will find $2 million in increased guarantees in the daily "Big" tournaments. All of the Big tournaments will also feature additional 'bubble ticket prizes,' with over $100,000 set to be given away during the week.
Big – From Oct. 14-18 all Big tournaments will have their guarantees increased by 50%
Bigger – On Oct.19 all Big tournaments will have their guarantees doubled
Biggest – On Oct. 20 all Big tournaments will have their guarantees tripled
In addition, PokerStars will bring back the popular Golden Sit & Gos from October 13 through 19, with $500,000 in cash rewards up for grabs. Any player who registers for a sit-and-go can win, with bonuses handed out to random tournaments as follows:
Big – Player gets 2x buy-in of the sit-and-go, table prize pool is doubled
Bigger – Player gets 3x buy-in of the sit-and-go, table prize pool is tripled
Biggest – Player gets 5x buy-in of the sit-and-go, table prize pool is quintupled
You can get in on the Carnival of Tournaments action only at PokerStars. For new customers who download PokerStars via PokerNews, enter the marketing code POKERNEWS.COM and the bonus code STARS600 to receive a 100% match up to $600 first deposit bonus. In addition, customers who sign up to PokerStars via PokerNews will be able to compete in all future promotions PokerNews and PokerStars hold together.
Get all the latest PokerNews updates on your social media outlets. Follow us on Twitter and find us on both Facebook and Google+!