Slow and Steady Growth for WSOP.com in Anticipation of the Next Poker Boom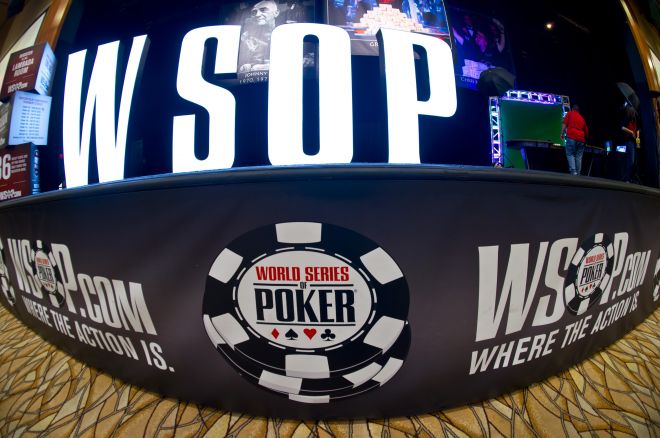 Two weeks ago, WSOP.com opened its virtual doors as the second legally regulated online poker site in Nevada. Backed by Caesars Interactive Entertainment and donning the famous World Series of Poker brand, WSOP.com spent a very long time on the conveyor belt as all of the nuts and bolts were assembled for the final product. The launch was highly anticipated, but the rumored date of arrival seemed to constantly be pushed back. Now, the site is here, and the question has turned to how online poker room is doing. Let's take a look.
According to PokerScout.com, the top source of data for the online poker market, WSOP.com has seen an average peak traffic of 133 real-money cash-game players since its official launch on Sept. 19 at 9:19 a.m. PST. For the first couple of days, the site and its players were experiencing a few issues involving location verification, but those seem to have been resolved. If you remove the first three days — the days when these location verification were happening — the average peak traffic jumps slightly to 144 players.
Of course, the question now on everyone's mind is: How well does the traffic on WSOP.com compare to its only in-state rival, Ultimate Poker — the first legally regulated online poker site in Nevada that launched back in April.
Looking at Ultimate Poker's numbers, focusing on Sept. 19 to present, the site's average real-money cash-game peak traffic has been 296 players. That is more than double that of WSOP.com, but keep in mind that Ultimate Poker is the beneficiary of a five-month head start and two of those five months included June and July when the 2013 WSOP was running.
Checking with PokerScout.com's Weekly Online Poker Traffic Update, WSOP.com "is apparently still in the 'soft launch' phase" and "traffic rose to the highest levels to date on Friday and Saturday." PokerNews reached out to Seth Palansky, WSOP VP of Corporate Communications, to ask about the current phase of the site.
"Yes, we are in field trial stage and will remain so for a while," answered Palansky. "Additionally, we believe in a slow and steady climb. We will be patient and committed to the long-term."
From that response, we can gather that WSOP.com is in this endeavor for the long haul and understands that regulated online poker in the United States is a marathon and not a sprint. While Palansky wouldn't reveal any of the additions or changes that could be expected in the next phase of the WSOP.com software, he did mention, "We do have a lot of things in the pipeline that we anticipate being very player-friendly. People should expect that we will only build upon our already solid platform and make it better as time goes on."
Part of the effort to grow the site's player base is the start of a publicity campaign for WSOP.com, which is expected to begin this week. For the first two weeks since launch, WSOP.com has seen a small rise in traffic, but that has been accomplished without much campaigning. With a powerful enterprise such as Caesars behind the product promoting WSOP.com and the WSOP brand, this campaign should yield excellent gains for the room leading up to the WSOP.com Online Championships that begin Oct. 25.
During this "field trial stage" that WSOP.com is currently in, the largest games available on the site are ones with $2/$4 blinds for no-limit and pot-limit cash games and $5/$10 for limit cash games. Bill Rini, WSOP.com's Head of Poker, was asked what type of plans are in place to host larger games and when can we expect to see them.
"We look at the numbers every day and try to determine where the demand is," Rini told PokerNews. "There's no set day or time for that. At the moment, we don't feel there's enough upward demand on limits to go above the limits we currently have."
Rini makes an important point here, and that's in the last sentence of his response about the demand needed to supply larger games. Right now, WSOP.com is still in its infancy and building for the bigger picture. It's important that a newly-launched site not bite off more than it can chew to start. What WSOP.com may lack in high-limit games they more than make up for with variety, which is exactly what Palansky and WSOP Executive Director Ty Stewart harped on in a recent article about online poker shared liquidity. Each day on WSOP.com, one can find a plethora of cash games including no-limit hold'em, limit hold'em, seven-card stud, seven-card stud eight-or-better, pot-limit Omaha, and limit Omaha eight-or-better.
There are also all kinds of no-limit hold'em multi-table tournaments, sit-n-gos, and satellites. These can range in buy-in from freerolls to $215, and include such formats as turbos, hyper turbos, rebuys, and more.
If you would like to play on WSOP.com, what are you waiting for? Register now and get in on the action!
When asked about how the site has been received since launch, Rini told PokerNews, "We've been very impressed with how the brand has performed in the absence of any real marketing push. As the marketing efforts and our WSOP.com Online Championships tournament series take off, we expect our results only to accelerate."
The WSOP.com Online Championships is a series of nine events spread across nine days, starting Oct. 25 as previously mentioned. The first event is a huge $100,000 freeroll, but there's plenty more added money to be handed out. Over the eight events that follow the opening event, another $300,000 in total prize money will be added.
Furthermore, the winners of each of the nine events will earn a seat in the $100,000 Champions Freeroll to take place at the Rio All-Suites Casino Hotel and Resort on Nov. 4. This nine-handed sit-and-go will be live in the famed Penn & Teller Theater right before the final table of the 2013 WSOP Main Event. First place will earn $50,000, second place will take home $30,000, and third place will earn $20,000. If the site's promising outlook and WSOP aspirations aren't reason enough to hop online and play, the WSOP.com Online Championships further hammers the case home with 500,000 additional reasons.
Each of the nine events of the WSOP.com Online Championships have added money to the prize pool, but there are no guarantees on each event. Even without guarantees, each event will see the prize pools plump up nicely thanks to all of the buy-ins on top of the added money.
Currently, WSOP.com hosts several guaranteed events each day, with the marquee event held every each week on Sunday, the $15,000 Weekly Sunday Guarantee. There has been an overlay for the first two weeks in this event, but we all know how the WSOP feels about value and action — they go hand in hand. Stewart proudly promoted that the WSOP wants to create action on a recent PokerNews Podcast, and the extra value created by these overlays will do just that.
Rini added, "We were very pleased in how the $15K performed the first weekend. When you think about it, we hadn't even had our doors open a full week and we only missed [the guarantee] by $1,000. We haven't even begun our satellite schedule into the Sunday $15K. If you hit your guarantees right out of the gate, you're being too conservative."
Eventually, as things continue to develop with WSOP.com, this overlay is going to disappear, so it'd be wise to hop in and try and take advantage while you still can.
At the end of the day, all things are pointing in the right direction for WSOP.com. An increase in traffic levels, online satellites to premier live events such as the WSOP Europe Main Event, a publicity campaign set to roll out, and the upcoming WSOP.com Online Championships are all things that will help WSOP.com continue down a successful path.
In fact, the path that WSOP.com is currently taking mirrors the path the WSOP has taken over the years. An idea backed by a core group of supporters started the ball rolling, then slow and steady growth helped to build the product over the years before, boom, 2003 came around and things exploded. With WSOP.com, the idea has been implemented, the supporters are there, and the growth has begun. Now we're just waiting patiently for the big boom to occur, which could very well be if and when Nevada and New Jersey link up player pools, or when online poker becomes regulated on a federal level.
Until then, as the saying goes, "Rome wasn't built in a day," but all signs are positive for WSOP.com's outlook.
Get all the latest PokerNews updates on your social media outlets. Follow us on Twitter and find us on both Facebook and Google+!