Jim McManus Writes Amicus Curaie Brief for Lawrence DiCristina Court Case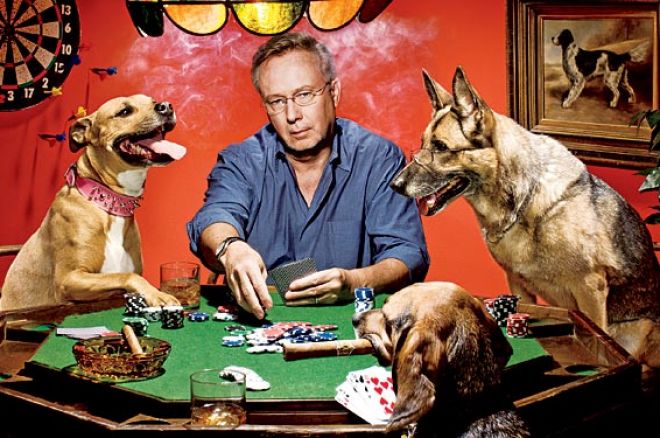 An expert on the American gaming scene, Maurice "Mac" VerStandig is well-versed in casino management from common issues of fraud and theft prevention to the Unlawful Internet Gambling Enforcement Act and Indian Gaming Regulatory Act. With a strong background in bankruptcy work, VerStandig is also skilled in the strategic valuation and monetizing of complex assets, and applies that knowledge to all areas of his practice, from fraud recoveries to traditional insolvency proceedings. Here, Verstandig offers his opinion on the amicus curaie brief written by Jim McManus in the highly-publicized Lawrence DiCristina court case.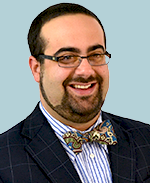 Recall the saga of Lawrence DiCristina, the man who spread a couple of sparsely-attended low-stakes tables in a New York bicycle warehouse until Uncle Sam dusted off a copy of the Illegal Gaming Business Act, broke up the game, and facilitated a rendezvous with the federal courts. As things went, the trial judge — the venerable Jack B. Weinstein, of one of the country's most esteemed courts — handed down a 120-page tome in favor of Mr. DiCristiana, holding, in core, that poker is a game of skill, not chance, and accordingly exempt from certain congressional enactments.
Some sixteen months later, the saga is not quite over. An intermediate federal appellate court took issue with Judge Weinstein's data-filled opinion, and now Mr. DiCristina has asked the Supreme Court to step in and adjudicate finally the criminality, or lack thereof, of his now-defunct card game. The problem, as familiarly echoed by civics teachers the nation over, is that the Supreme Court has no actual obligation to take Mr. DiCristiana's case — being the nation's final arbiter, its nine justices are permitted to pick and choose with which matters they will concern themselves, and of the roughly 10,000 cases upon which they are asked to pass judgment each year, traditionally less than 100 (or 1%) ultimately garner a coveted place on the docket.
Enter the almighty writ of certiorari — or "cert" as it is colloquially known in legal circles. This is the decrepitly old formality through which the Supreme Court agrees to hear a case — if cert is granted, one's case is destined for the history books; if cert is denied, the road ends somewhere outside the Beltway. Picture the beloved anthropomorphic bill from Schoolhouse Rock, but with longer odds.
Given the stakes and the just-slightly-crushing weight of history, those who dare even ask the Supreme Court to take a case — petitioning for a writ of certiorari, again if the legal jargon much matters — tend to go about matters much the same way a schoolyard fight is conducted: They gather a posse of friends and slowly spread their social masses in a show of collective force. Of course, since Chief Justice Roberts and his colleagues tend to be underwhelmed by brass knuckles and baseball bats, this is all done through an elaborate series of written submissions, known as amicus curiae briefs.
Though literally a "friend of the court," amicus curaie tend to be those schoolyard pals looking to aid a friendly appellant's cause or, in occasionally-humorous scenarios, the supporting words of strange bedfellows. The number of amicus curaie briefs submitted for any given case can prove staggering — especially if cert is granted and the Supreme Court goes ahead with arguments, in which case the heard of trident-yielding playground pals tends to grow exponentially.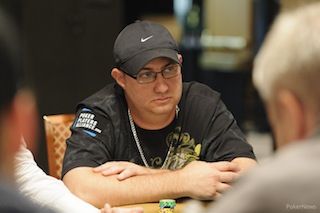 Here, Mr. DiCristina is still hoping to secure that coveted writ of certiorari, and the amicus curaie brief du jour comes from James McManus, professor and author of Positively Fifth Street, who is of the seemingly fervent belief that a not-so-concise history of the game of poker, coupled with markedly regular juxtapositions of poker to mob-run games, may aid the nation's highest court in seeing the urgency of Mr. DiCristina's case. Apparently amongst Mr. McManus' publications is a seemingly-canonical history of poker from the melting pot of centuries-old Louisiana, through the Nixon White House. And while the ally's brief is technically scribed by counsel, it is clear that this particular amicus curaie entry walks rather regularly that fine line between persuasive prose and self-congratulatory trivia.
Here is a look at McManus' amicus curaie brief:
___________________________________________________________________________________________________________________________________
To be sure, this is less a legal brief replete with jurisprudential argument than a lay person's plea (again, though, through counsel) that poker be viewed as wholly distinct from that matter embraced by the Illegal Gaming Business Act. In support of this oft-repetitive proposition, Mr. McManus sees clear to citing his own work early and often — stated otherwise, things are as they are because he says they are as they are. And while the weight of Mr. McManus' scholarly endeavors ought not be minimized, his brief does periodically seem to suggest a greater interest in self-insertion into a national argument than the provision of actual support for Mr. DiCristina.
Yet this likely matters little. While the case of an Empire State poker operator being snagged by the feds may garner considerable ink in forums such as this, the likelihood of it making that rarified cut of Supreme Court cases for which certiorari is granted seems appreciably minimal. As a general rule, those nine justices tend to concern themselves predominately with three types of controversies: First, those of crushing national import (think of the 2000 presidential election recount); second, those where the various intermediary appellate courts have ruled on near-identical issues in different ways (the law commands uniformity, and if one appellate court is deeming the sky blue, and another proudly labeling it turquoise, justice is best served by delivering a definitive answer); and, third, those where idiosyncratic issues of constitutional law are implicated (the relationship between death row petitions and the Eighth Amendment prohibition on cruel and unusual punishment tends to fit into this amorphous category).
In truth, Mr. DiCristina, while a hero flirting with martyrdom in many poker circles, does not appear likely to parachute cleanly into any of these categories. His case, beyond water coolers and tournament rails, is of no genuine national import; there is no clearly contradictory holding from elsewhere in the country; and the Founding Fathers somehow neglected to get around to enumerating an inalienable right to rake pots. And for all the history shared by Mr. McManus — in a truly informative brief that should be readily accessible even to lay persons — he has done little to demonstrate the historic urgency of this matter; rather, he seems to only demonstrate the history vitality of poker.
We will soon find out if Mr. DiCristina can manage to secure that coveted writ of certiorari. But, for the time being, he would be well-advised to enlist the help of even more friends.
*Lead photo courtesy of chicagomag.com.
Maurice "Mac" VerStandig, Esq. is the managing partner of The VerStandig Law Firm, LLC, where he focusses his practice on counseling professional poker players, sports bettors and advantage players across the United States. He is licensed to practice law in Maryland, Virginia and Florida, as well as in nearly a dozen federal courts, and regularly affiliates with attorneys licensed in numerous other states and jurisdictions. He can be reached at mac@mbvesq.com.
Get all the latest PokerNews updates on your social media outlets. Follow us on Twitter and find us both Facebook and Google+!