Former Utah Attorney General Mark Shurtleff Denies Poker Processing Legality Inquiries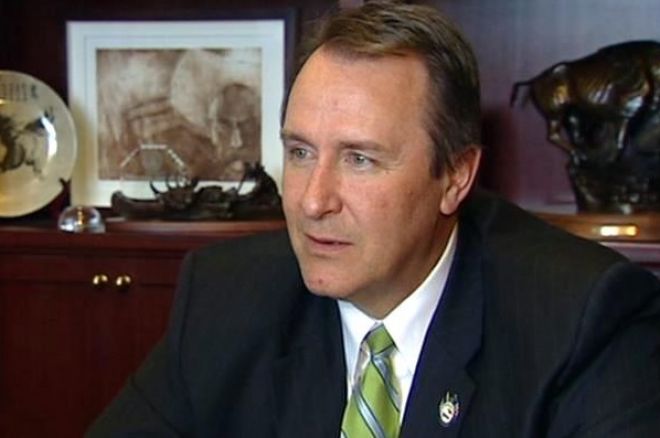 Earlier this week, former Utah Attorney General Mark Shurtleff joined Jennifer Napier-Pearce of The Salt Lake Tribune and Tribune reporter Tom Harvey on Trib Talk, an online forum, where he denied having discussions with online poker representatives about the legality of processing payments in 2010, and addressed why the Attorney's Office did not act.
Businessman Jeremy Johnson, the partner of Chad Elie in Elite Debit, which was processing online-poker payments at the time, arranged the meeting in question. Elite Debit was processing online poker payments through SunFirst Bank, an institute in which Johnson, who donated more than $200,000 to the Shurtleff campaign, was part owner.
"I was not in any way, shape or form involved in any discussion with Jeremy Johnson or anybody else about his involvement in poker processing," Shurtleff said. "I wasn't clear what his involvement in this was... I wasn't clear about who was [processing poker payments] or where it was being done, and it wasn't a question that was even asked of me."
According to The Salt Lake Tribune, the April 2010 meeting, was arranged through Shurtleff's chief deputy John Swallow and included Shurtleff, Johnson, Swallow and representatives of the Poker Players Alliance. Shurtleff contends that the conversation at the meeting was whether or not online poker was a game of chance — in which case it would be illegal under Utah law — and the representatives were ultimately told that online poker was prohibited under Utah law.
However, emails obtained through an open-records request reveal that other discussions outside of the meeting addressed the legality of processing payments for online poker, and that it appeared the Interactive Gaming Council sought Shurtleff's favorable opinion.
Last week, Scott Clark, a former attorney for SunFirst, told The Salt Lake Tribune that as a Utah law enforcement official, Shurtleff should have intervened.
Shurtleff claimed that he was aware federal law enforcement was investigating, but didn't know SunFirst was involved. However, even if he was aware that SunFirst was processing online poker payments, his office would not have gotten involved as poker is a misdemeanor in Utah, which would have fell to Washington County attorney. Furthermore, if money crossed state lines then federal agents would have been responsible.
"It doesn't matter if Swallow knew or anybody knew that processing was going on. I was aware the feds were involved," Shurtleff said. "They were already under federal jurisdictional investigation, so there was nothing to hide, nothing to cover up. They all faced federal scrutiny."
You can watch Shurtleff's entire appearance on Trib Talk here:
*Lead photo courtesy of utahpoliticalcapitol.com.
Get all the latest PokerNews updates on your social media outlets. Follow us on Twitter and find us on both Facebook and Google+!