U.S. Appeals Court Overrules Decision in Lawrence DiCristina Poker Case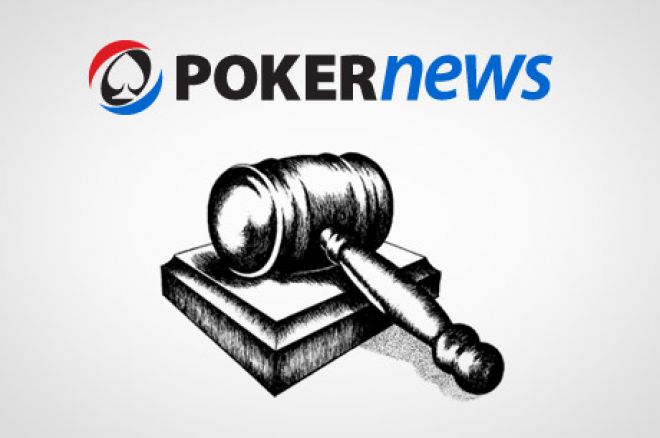 Whether or not poker is included in the definition of gambling under the Internet Gambling Business Act (IGBA) is inconsequential, the U.S. Second Circuit Court of Appeals out of New York ruled Tuesday in overturning the acquittal of Lawrence DiCristina. The gambling activity must only be prohibited by state law.
The ruling is a blow to poker, allowing the Department of Justice to continue prosecuting operations of the game under IGBA, which was the main statute used in the Black Friday indictments, although only in cases where it can prove that state gambling laws were violated. It's even worse for DiCristina, a man who operated a regular poker game out of a warehouse in Brooklyn, who will be sent back to the Eastern District Court of New York for sentencing unless saved by a long-shot appeal.
A small silver lining, at least for the poker community, is that the circuit court did not repudiate district court judge Jack Weinstein's argument on poker being separated from other forms of gambling because of its skill element.
"It's still an important case because one thing that was not reversed, just found not to matter, was Judge Weinstein's very thorough, well-researched and reasoned opinion that poker is a game of skill," said Patrick Fleming, director of litigation support for the Poker Players Alliance, which presented amicus briefs in support of DiCristina during written arguments. "Just because the interpretation of IGBA didn't go our way doesn't mean the other part about skill in poker was wrong or meaningless. If this ever comes up again in a state case, that judge can be asked to read Judge Weinstein's argument."
The circuit court ruling, issued by a three-judge panel of Denny Chin, Peter W. Hall and Chester J. Straub, indicated that the language of IGBA clearly contains only three requirements, all of which were met by this case: 1) the gambling business operated in violation of law of the state in which it was conducted, 2) was conducted by five or more people, and 3) was in operation for more than 30 days or earned more than $2,000 in one day.
"The question of whether skill or chance predominates in poker is inapposite to this appeal," the ruling stated.
That IGBA does not clearly define what games count as illegal gambling businesses, leaving that up to the states, illustrates the need for federal legislation that clarifies the law, according to the PPA.
"Today's decision by the Second Circuit Court, while unfortunate, only adds to the growing call for federal clarity on the definition of gambling," said PPA executive director John Pappas. "The Second Circuit clearly did not dispute the district court's finding that poker is a game of skill. This is a key point distinguishing poker from the types of gambling games that Congress and state legislatures have often tried to prohibit."
The Second Circuit Court did, however, weigh in on a discussion from a congressional hearing prior to IGBA's passing in 1955 between Rep. Richard Poff (R-Virg.) and a Mr. Mikva, who was perhaps future congressman and federal judge Abner Mikva, even though the discussion was irrelevant to the ruling. Mikva said he was concerned that a friendly game of poker may fall under IGBA's definition of gambling.
Mikva's concluding remark was: "I suppose it depends on whether you are gambling for profit or pleasure, but I happen to know a lot of people who do enjoy the profit as well as the pleasure, and I would hate to rely on the 'nondefinition' of business to protect somebody for a zealous U.S. attorney."
The Second Circuit Court's ruling interpreted the discussion as such: "Thus, to the extent that poker was discussed, there was some acknowledgment that some businesses operating poker games would fall within IGBA, but that the other requirements of the statute would exclude the typical friendly game of poker from the statute's reach."
This interpretation could be fodder for the appeal, however DiCristina's options for appeal don't look promising. He can go back to the Second Circuit Court of Appeals and ask for the case to be heard by a larger group of judges or he could appeal directly to the U.S. Supreme Court. Fleming said that very few cases are actually reheard, especially in the Second Circuit, and that the Supreme Court declines around 90 percent of cases.
"Historically, both of those options tend to be ignored," Fleming said. "Maybe they'll make an exception in the DiCristina case, but that's statistically unlikely."
Get all the latest PokerNews updates on your social media outlets. Follow us on Twitter and find us on both Facebook and Google+!