Witnesses Selected for U.S. Congressional Online Gaming Hearing on Dec. 10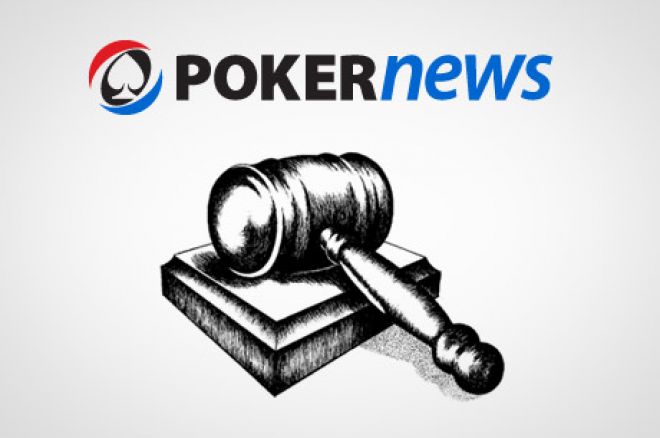 Witnesses are set for Tuesday's hearing on the state of online gaming in the House Energy and Commerce Subcommittee of Commerce, Manufacturing and Trade.
This looks to be the most disputed Congressional hearing on the issue to date with Las Vegas Sands senior vice president Andy Abboud facing off against Poker Players Alliance executive director John Pappas. Others giving testimony will be American Gaming Association president and CEO Geoff Freeman, Stop Predatory Gambling national director Les Bernal, Chapman University law professor Kurt Eggert, and University of Massachusetts professor Rachel A. Volberg.
Pappas and Freeman will be testifying in favor of regulation, with Abboud, Bernal and Volberg against. Eggert could be a positive or a negative for poker's concerns. He also spoke at the last hearing held in this subcommittee on the issue, back in October of 2011, saying that regulations could protect the consumer but he was concerned about "super bots" and wanted a rating system similar to chess to protect fish from the sharks.
"I think it will be hotly contested for sure," Pappas said. "It looks like 3 vs. 3, maybe 2.5 vs. 3.5. This isn't crossfire or a debate platform, it's the opportunity to present views. Should the opportunity occur where I'm asked my thoughts on a specific statement made by the others that we disagree with, I'll certainly weigh in."
Pappas did decide to take the witness stand himself in order to have someone representing the players who would be most ready to respond to Abboud, who will be espousing the rhetoric of boss Sheldon Adelson. What makes this hearing stand out from all the others in past years is that Adelson has emerged as a powerful opponent who is seeking a prohibition on Internet gambling.
"I think I can respond from many different angles and feel I have the experience and knowledge to respond to our strongest critics," Pappas said. "Hopefully I'll be able to do so in a way resonant to members of the committee. We certainly could have found a celebrity spokesperson to sit up there, but the reality is we want to have substance submitted at this hearing, not necessarily sizzle."
Some think the timing of the hearing could be in response to Adelson's opposition, though Pappas sees it as a combination of factors with the leading reason being the beginning of online gaming in New Jersey.
Pappas indicated that his testimony will focus on why the bill introduced by Rep. Joe Barton (R-Tex), a member of the subcommittee, is something the PPA supports and that a federal bill is needed even with the states already proceeding. Then it will transition into the success of Internet gambling regulation in Europe and thus far in the states, not only for poker and casino games, but also for lotteries and horse racing. Then it will move into addressing objections expected from other witnesses in regard to underage access, problem gambling, fraud and abuse.
Pappas is calling for the poker community, specifically those who reside in districts represented by members of the subcommittee, to voice their support of online gaming.
"One thing we can do that no other group testifying can is deliver actual voters in their districts telling members to support this," Pappas said. "If the hearing comes out a wash, meaning they're not necessarily convinced by either side presented at the hearing, then the players and grassroots will be critical in helping members of Congress decide where they stand. And we need to show any members of Congress who may have or expect to receive political support from Adelson that voters back in the district disagree with his position."
Tuesday's hearing could set the tone for how Congress approaches Internet gaming in 2014.
"We want to set the tone for Congress to be amenable to the idea of regulation, but also the idea of not interfering with what the states are currently doing today," Pappas said. "If Congress is going to do anything, it should be to license and regulate Internet poker. It shouldn't take any action as being proposed by Adelson and others on the panel who think they should pass a prohibition."
Get all the latest PokerNews updates on your social media outlets. Follow us on Twitter and find us on both Facebook and Google+!