PokerNews Op-Ed: The Problems of Opting Out from Online Tracking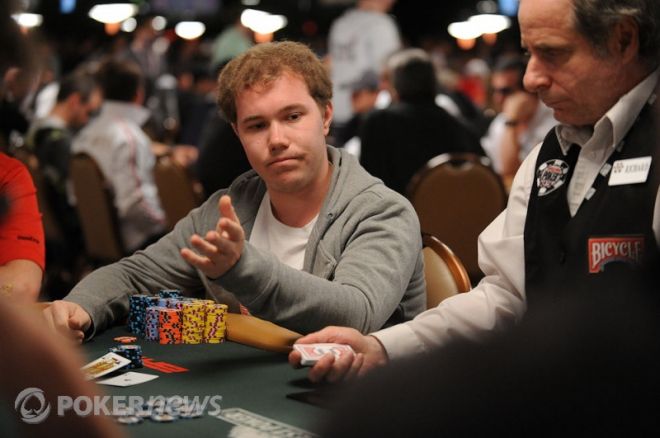 For the last three years I've kept an eye on the online high-stakes cash games and related the action to you in the weekly Online Railbird Report. While I've enjoyed covering the ups and downs of the nosebleeds — especially those of Viktor "Isildur1" Blom — a disturbing new trend has me concerned. Some players are opting out of having their stats tracked, and their decision to do so has the potential to undermine the legitimacy of the high-stakes games.
When it comes to monitoring the online cash games, no one can compete with HighStakesDB. They capture all the particulars of the nosebleed no-limit hold'em and pot-limit Omaha tables including hands (the site offers hand replays), the biggest winners and losers (daily, weekly, and yearly leaderboards), and recaps of the action. Although they don't capture hands for 2-7 triple draw, fixed-limit Omaha hi/low, and 8-game, they do track money swings. To put it simply, if it happens at the high-stakes cash games on either Full Tilt Poker or PokerStars, HighStakesDB will catch it. Unless, of course, a player doesn't want to be caught.
For instance, Kyle "cottonseed1" Hendon was up more than $3.7 million in early October and at the time the biggest online winner of 2013. As Halloween rolled around, Hendon's stats mysteriously disappeared from the yearly leaderboard. A couple weeks later, the stats of another high-stakes winner, Alexander "PostFlopAction" Kostritsyn, went missing as well. The only explanation I could find — the players had "opted out from having his long-term results displayed."
To be honest, it's not too surprising to see players opt out. Some possible explanations why they might do so include:
Provide opponents with less information
Avoid the poker spotlight/protect their privacy
Sticky tax situations
Eliminate embarrassment (no one wants to be known as a big loser)
When I asked HighStakesDB why they were allowing such "opt outs," the explanation offered by spokesperson Andreas Andersson was that they "believe that we are securing the longevity of HSDB by keeping all parties — us, the players, the poker sites — happy in terms of what data we display. Players are still being 'tracked,' but we do not display their long term results in the profiles or when querying the High Stakes Database. We still display their results for the past seven days (win or lose) and also in the live section."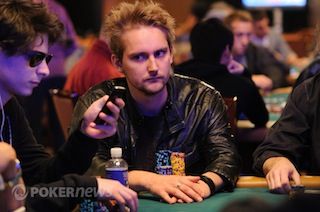 Indeed, upon closer review both Hendon and Kostritsyn were being covered on a daily and weekly basis, but not over the longer-term. As a result, the year's biggest winner may not top the end-of-the-year leaderboard. Niklas "ragen70" Heinecker is the year's biggest winner with $5,661,239 in profit, which one would estimate to be more than Hendon and Kostritsyn will earn, but how can we be absolutely sure when the latter two won't have their yearly totals made public? Likewise, what if Heinecker opts out next week and suddenly Ben "Bttech86" Tollerene, who has just over $3 million in online winnings, is named 2013's biggest online winner?
It's hard to blame the pros for opting out. Apart from the previously stated reasons, the only real enticements they have to continue allowing their results to be tracked are fame and sponsorship. Like most decisions that poker players make, those positives are weighed against the negatives to determine whether it's a +EV move.
"There are no positive effects for me [by being tracked]. The Day/Month/Year Leaderboards don't inspire me," Kostritsyn admitted to me. "Showing big results on the leaderboard also adds responsibility, which I can't take. I am not that guy anymore who plays 10 hours a day every day trying to make it to the top. Having a family and a house will make you have a different perspective,"
So what can be done to ensure the integrity of high-stakes reporting? HighStakesDB is dependent upon the online sites, so they can't realistically determine whether or not a player is tracked. Online sites like PokerStars and Full Tilt Poker could force the issue one way or the other, but that'd likely prove a fruitless endeavor. If they got rid of tracking across the board, the high-stakes games would suffer (both in action and interest). Likewise, if they dictated that all action would be subject to tracking, some of their high-stakes players might take their business elsewhere.
HighStakesDB and the poker sites also believe that tracking and allowing players to opt out have little effect at the nosebleed stakes. "Due to the small size of the player pool and the interest in the games in forums and on poker news sites, there are no real secrets as to who is considered the best players at each discipline so displaying their results is unlikely to [influence] their edge," Andersson said.
Understanding that the sites feel compelled to let players choose, is there anything that can be done to rectify the trend of opting out? Perhaps the only solution is to appeal to the players themselves. There are three arguments I can make as to why players should avoid opting out:
Sponsorship — There aren't as many sponsorship opportunities as in the past, but those that exist are usually offered to online players. Do you think anyone on PokerStars' Team Online would have gotten where they are had they opted out? Anonymity can get you there, but privacy won't.
Do it for the fans — Poker is a form of entertainment, and like many other sports the results of which you might find online or in a newspaper, the fans who follow and enjoy it want to look at the standings and see who's on top. If the big-name pros retreat from the spotlight, it will ultimately be harmful to the game's growth. How will online poker brand new heroes if the winners go unreported? Getting people excited about poker not only keeps current players invested, it helps introduce new ones to the game.
It takes too much time — Poker players tend to be, how should I say this, a bit lazy and opting out means going out of their way to navigate the software, contact the site, etc. I know this is a poor argument against opting out, but I have a feeling it might be enough to sway the indifferent.
Whether players opt in or out, the high-stakes cash games will conduct business as usual. HighStakesDB will continue to report the weekly wins and losses of all players, and I'll continue to write the Online Railbird Report as there will be plenty of players who allow themselves to be tracked. However, I feel it important to offer an explanation as to why names like Hendon and Kostritsyn have disappeared from the yearly leaderboard. Hopefully they'll be the last to seek privacy protection, but only time will tell.
What are your thoughts on the opting-out trend? Let us know in the comments section below.
Get all the latest PokerNews updates on your social media outlets. Follow us on Twitter and find us on both Facebook and Google+!
Executive Editor US, PokerNews Podcast co-host & 2013 WSOP Bracelet Winner.