PokerStars LIVE Macau Announces Schedule for 2014 Special Events

Brett Collson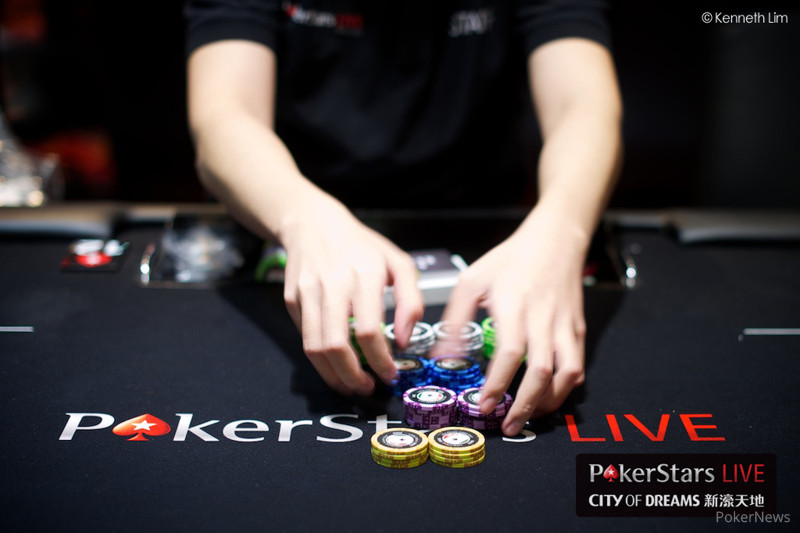 On Wednesday, PokerStars LIVE Macau released the schedule of events that qualify for next season's Asia Player of the Year (APOY) race. The slate includes seven series throughout the year, highlighted by the Asia Championship of Poker which boasts a HK$100,000 buy-in Main Event.
The 2014 PokerStars LIVE Macau schedule kicks off on Jan. 10 with the 20th running of the Macau Poker Cup. To celebrate the milestone, the HK$11,000 buy-in Red Dragon Main Event has been tagged with a massive HK$8 million (USD$1 million) guarantee.
Returning in 2014 after a two year hiatus will be the Macau Millions from March 7 through 16. The last Macau Millions took place in 2011 and set a record in Asia with 1,329 entries, creating a HKD $2,631,420 prize pool - close to doubling the HKD $1.5 million guarantee. That event was won by Hung-Sheng Lin who pocketed HKD $400,000 for the win.
Season 8 of the Asia Pacific Poker Tour (APPT) will also make a stop at PokerStars LIVE Macau from May 14 through 25. The APPT added some firepower in 2014, adding ANZPT events and PokerStars LIVE Macau events to the schedule, which can be found here.
Additional special events are expected to be added to the PokerStars LIVE Macau schedule in early 2014. For now, here's a look at the Main Events:
| Event | Dates | Main Event |
| --- | --- | --- |
| MPC20 | Jan. 10-21 | HK$11,000 Red Dragon Main Event (HK$8M Guarantee) |
| ACOP Platinum Series III | Feb. 20-23 | HK$5,500 Main Event |
| Macau Millions | March 7-16 | HK$2,200 Main Event |
| ACOP Platinum Series IV | April 24-27 | HK$5,500 Main Event |
| APPT Macau | May 14-25 | HK$25,000 Main Event |
| Macau Poker Cup | Aug. 1-13 | HK$11,000 Red Dragon Main Event |
| Asia Championship of Poker | Oct. 24 - Nov. 9 | HK$100,000 Main Event |
Events listed on the schedule above will qualify for the 2014 APOY race. This year, businessman Jian Yang became first player from mainland China to receive the award since PokerStars began recognizing the best player on the Asian poker circuit in 2009.
Other past winners of the Asia Player of the Year include Yosuke Sekiya (2012), Hung-Sheng "Shaq" Lin (2011), Team PokerStars Pro Bryan Huang (2010), and "Kitty" Hui-chen Kuo (2009).