California Entrepreneur Invents "Texas Block 'Em" Game; Claims Legality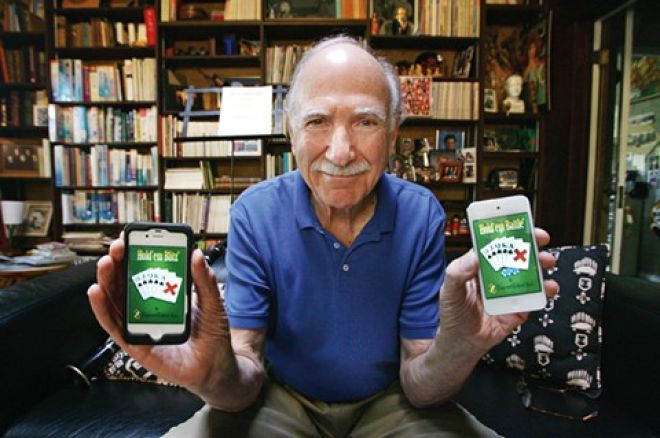 While online poker isn't legal in the state of California, Palo Alto entrepreneur Arthur M. Pfeiffer, 79, is ready to release a real-money poker site. What's the catch? There's "no luck involved."
Pfeiffer, a mathematician, software designer, and owner and founder of Thwart Poker Inc., told The San Francisco Examiner that he has created a new game called "Texas Block 'Em.
"I have invented a new form of poker called Texas Block 'Em that removes the element of luck from the game," Pfeiffer said. "Since my version of poker is 100 percent skill and involves no luck, it's not gambling and therefore is legal."
In Texas Block 'Em, instead of randomly being dealt cards, players are allowed to choose the cards they want to play. Pfeiffer believes this alteration to Texas Hold'em makes his variation a game of skill rather than chance.
"In regular poker, each player relies heavily on the fixed laws of mathematics to calculate the probability that the cards dealt will give him a winning hand," Pfeiffer said. "In Texas Block 'Em, each player relies heavily on his sense of human psychology in reading opponents to determine the probability that he can pick the right cards for a winning hand."
He plans to compete against another local online poker room, Pure Play that also claims to be legal. Pure Play launched in 2005, and rather than buying in to tournaments and cash games, users pay a monthly fee and compete for cash prizes.
Pfeiffer favors his own Texas Block' Em because the "game-play dynamics and player strategy are very different than that of Pure Play's poker games. Their players passively observe what cards are randomly dealt and have no control over the process."
I. Nelson Rose, a professor at Whittier Law School and an expert on gambling law, is a paid consultant for both Pure Play and Texas Block'Em. He explained that, while both forms of poker are legal, they elude the laws in different fashions.
"Under the law, for an activity to be considered gambling, it must contain three elements: consideration, chance and prize," Rose said. "Consideration means you have to pay to participate. Chance means the activity involves luck, not skill. Prize means you can win money or something of value. When consideration is missing and something is free to participate in, it's a sweepstakes. When chance is missing and an activity is skill, it's a contest. If prize is missing and you can't win anything of value, it's an amusement."
Rose compares Pure Play to the Monopoly Game at McDonalds, and Texas Block' Em to a golf tournament.
Thwart Poker currently creates free-to-play poker apps for mobile devices, and Pfeiffer has already invented two other variations of hold'em - "Hold'em Blitz" and "Hold'em Battle." He has already raised $500,000 from investors to convert his software from mobile devices and computers, and estimates that he needs $250,000-$500,000 more to complete the process.
"We're always looking for more investors," he says.
Pure Play owner and founder Jason B. Kellerman doesn't fear the potential rival.
"Texas Block 'Em is very different than typical poker and plays in a smaller niche category of skill-based games where users are required to learn a new game," Kellerman said. "By contrast, Pure Play appeals to an established mass audience by offering well-known poker games.
"I think it's going to be tough for anyone to invent one new game and have it become big in its own right."
While Pfeiffer and Kellerman are focused on the current state of iGaming in California, a change could be imminent. Nevada, New Jersey, and Delaware have all legalized online poker, and Poker Players Alliance Executive Director John Pappas believes that a poker bill will pass in California in early 2014.
Photo courtesy of The San Francisco Examiner
Get all the latest PokerNews updates on your social media outlets. Follow us on Twitter and like us on Facebook now!