New Jersey Set to Launch Real-Money Online Gambling in November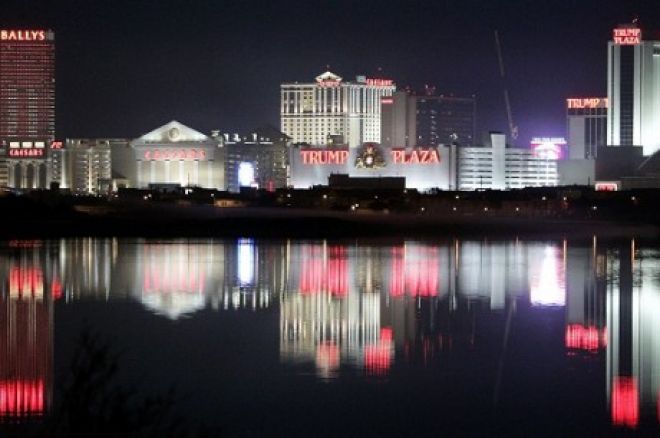 Gambling has a long history in the state of New Jersey. While it might not possess the glitz and glamour of gambling in Nevada (specifically Las Vegas), the Garden State offers legal betting in the form of casino gambling in Atlantic City, horse racing and off-track betting. The state is a hotbed for gamblers all over the Northeast.
Next month, New Jersey will expand its gambling reach to the virtual realm. Earlier this year, the state joined Nevada and Delaware in becoming the third U.S. state to legalize real-money online gambling. Nevada launched online poker earlier this year, but New Jersey will have a huge advantage over the Silver State because it has legalized not only online poker, but also other forms of online gambling such as blackjack and slots. Delaware is also expected to launch its online gambling platform later this year.
New Jersey's confirmed launch date is Nov. 26, and the race is on for operators to receive licenses and begin offering services to residents. In July, New Jersey Division of Gaming Enforcement received license applications from 37 companies looking to enter the state's real-money online gambling market later this year.
On Oct. 9, Borgata Hotel Casino & Spa in Atlantic City, NJ received the state's first Internet gambling permit. According to the Division of Gaming Enforcement, Borgata was the first to file a complete application to offer online gambling, but that the casino must now wait until Nov. 21 to begin offering online gambling. The casino also must wait for its partner, bwin.party, to receive its own New Jersey permit as an online gaming service provider.
The Nov. 21 date is when the trial period is set to begin. If all goes well during the trial period, NJ residents and visitors within state lines will be allowed to participate in full online gaming beginning on Nov. 26.
The names of the other firms won't be disclosed until they are approved by the state, but many have already announced partnerships ahead of the state's highly-anticipated launch. To this point, 10 of the 12 Atlantic City Casinos have partnered up with online gaming providers. However, a spokesperson for the Division of Gaming Enforcement told the Associated Press that all 12 casinos "have identified an Internet gaming partner and either have entered into a contractual agreement with the partner or remain in negotiations."
In addition to bwin.party, PokerStars, Ultimate Gaming and 888 Holdings are among the leading internet gaming providers who have partnered with land-based casinos in New Jersey. PokerStars, owned by The Rational Group, teamed up with Resorts Casino Club to offer its services in the state. 888 Holdings partnered with Caesars Entertainment Corp., and Ultimate Gaming teamed up with Trump Taj Mahal Casino Resort.
British-based 2UP Gaming recently entered the fray when it joined forces with an Asian investment group to devote $330 million toward building or purchasing a casino in Atlantic City. The company confirmed to PokerNews last month that it is leaning toward purchasing a casino and then using its own online gambling platform. 2UP Gaming will need a connection to a land-based casino in order to enter the market.
If there is a state that is going to begin a chain reaction of Internet poker spreading across the country, it is New Jersey. In a few years, perhaps New Jersey will be better known for giving us online poker than Jersey Shore.
"New Jersey is a very big domino to fall," said John Pappas, executive director of the Poker Players Alliance. "Hopefully it will reignite some enthusiasm for other states to move forward. I think people view it as much more significant progress because it's in a state that's not just a gaming state. In Nevada, gaming is ubiquitous throughout the state. In New Jersey, it's just in a small pocket."
Previously, gambling in New Jersey was focused in Atlantic City. Once online gaming goes live, the servers will be hosted by Atlantic City casinos but available for play to people throughout the state.
New Jersey is the 11th-most populous and most densely populated state in the nation. It is also the third-wealthiest U.S. state by 2011 median household income.
"It's one thing to have a state like Nevada go ahead with Internet gaming," said New Jersey State Sen. Ray Lesniak, the leading sponsor of the bill signed by Gov. Chris Christie in February. "It's another thing to have an urban, wealthy Northeastern state like New Jersey take this step. I believe it will have tremendous reverberations throughout the country."
Looking for breaking news in the online poker industry? Subscribe to our newsletter below for the latest updates on the launch in New Jersey and more!