Dont' Expect Any iGaming Movement in Iowa in 2014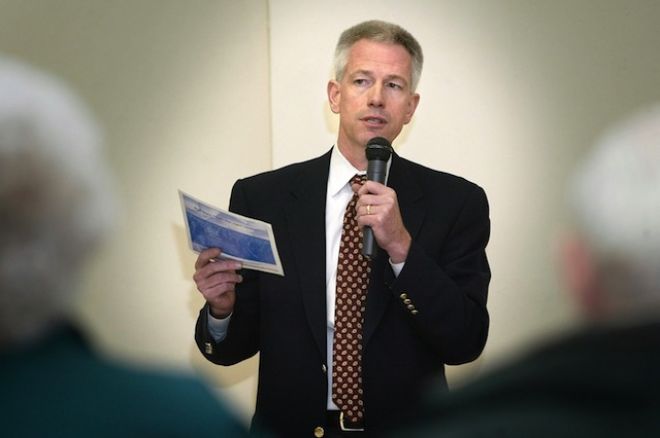 Back in 2012, Iowa was an active participant in the Internet gaming race. The Iowa Racing and Gaming Commission released a study that the legalization of online poker could generate between $3-$13 million in state tax revenue, and the Iowa Senate even approved an online poker measure that allowed state casinos and racetracks to offer Internet poker. Unfortunately those efforts failed to spur movement in the Iowa house.
In March 2013, a bill introduced by State Sen. Jeff Danielson (D-Cedar Rapids) ultimately died in committee, and since then things have been quiet in the Midwestern state — something that's not likely to change in 2014.
"No discussion in the 2014 legislative session will take place to allow authorization of online intrastate poker to be played via casino portals," Wes Ehrecke, President and CEO of the Iowa Gaming Association, said in a Gaming Industry Forecast for Casino Enterprise Management. "Rather, the industry will closely watch the introduction of i-gaming in New Jersey and Delaware, plus Internet poker in Nevada. This will be an opportunity to learn what is working or not, including their regulations, compacts with other states, etc., and decide on suggested language for a bill to consider in 2015."
While the legalization of iGaming in New Jersey has inspired many states to take notice, it's also inspired some to adopt a wait-and-see approach.
PokerNews reached out to Matt Eide, a native of Fort Dodge, Iowa who serves as an Eide & Heisinger, L.L.C. lobbyist for the Winnebago Gaming Development Corporation, and he echoed Ehrecke's sentiments. He also shed some light on the current gaming climate in the state:
"The Iowa Legislature will not consider any iGaming legislation this year. Although a bill authorizing online poker passed the Iowa Senate in 2011, the Republican controlled House does not want to advance this type of legislation.

Matt Eide. Photo courtesy of Eide & Heisinger, L.L.C.

"The state does have a full plate of gaming issues under consideration. The Iowa Racing and Gaming Commission will vote on whether to authorize two new casinos in the state. In the next 6 months, the Commission will vote on a proposed casino in Linn County (Cedar Rapids) and a proposed casino for Greene County.

"Also, the Legislature may consider a fantasy sports bill. The bill, supported by the Fantasy Sports Trade Association, seeks to define fantasy sports as a bona fide "contest" under Iowa law. This would remove fantasy sports from being regulated as gambling.

"Finally, momentum is gaining to end dog racing at Iowa's two dog tracks. Negotiations are taking place between dog owners/breeders and representatives from the two tracks to permanently end racing. Parties are currently discussing a possible settlement to compensate the owners/breeders. Horseshoe Casino, a Caesars' property, has been trying to end dog racing for many years at its Council Bluffs track."
With Iowa out of the 2014 iGaming picture, the two states most likely to see movement appear to be California and Pennsylvania.
*Lead photo courtesy of iowapoliticalalert.blogspot.co m .
Get all the latest PokerNews updates on your social media outlets. Follow us on Twitter and find us on both Facebook and Google+!