Gaming Questions Linger in Florida Election Year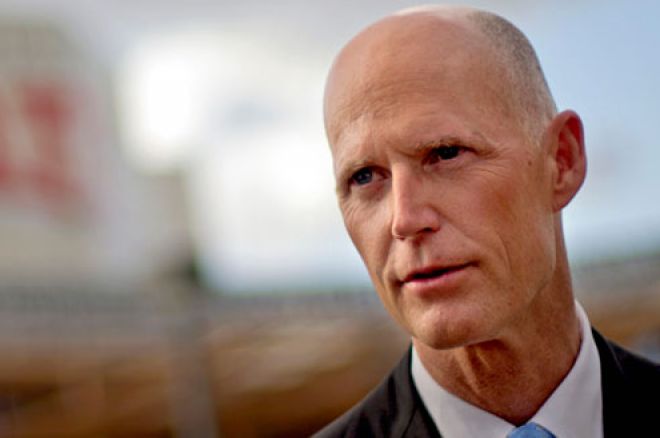 There are a lot of unanswered gaming questions in Florida, and chances are there won't be many answers from Gov. Rick Scott in his re-election year. Despite lingering questions regarding the Seminole Tribe's monopoly on table games and the possibility of casino resorts by Genting and Las Vegas Sands, Scott is expected to remain mum on the controversial issue of gambling.
"If an election year has any influence, it could influence the magnitude of what's undertaken,'' said Senate Gaming Committee Chairman Garrett Richter (R-Naples), who is looking to draft a bill that will rework the state's gambling laws.
According to a piece by Mary Ellen Klas in the Times/Herald, the chances of any legislative movement are slim, unless Scott decides to tackle several issues including a negotiation with the Seminole Tribe, whose exclusive rights to table games expires Aug. 1, 2015. Some parties are urging Scott to renew that portion of the compact, while others are hoping he instead takes the opportunity to expand gaming.
Interestingly, Disney, the Orlando-based theme park that has staunchly opposed gaming, is seemingly aligned with the Seminole Tribe.
"Disney does not like gambling, but Disney and the tribe have been in the same camp,'' said Barry Richard, a lawyer for the tribe. That's because Disney doesn't want to see the expansion of gaming, and the best way to combat that is to keep it confined to the Seminole's current reservations.
Richard went on to add: "If the provisions of Seminole exclusivity are breached, they continue to have the right to gaming but their payments are suspended."
The current compact, first inked by former Gov. Charlie Crist (now a Democrat running against Scott), gave the Seminoles slots and table games, and in return the tribe agreed to make annual payments to the state totaling at least $1 billion between 2010 and 2015. That's $250 million in annual revenue the state would have to make up if gambling is expanded.
"It's like mutually-assured destruction,'' said John Sowinski, executive director of anti-gaming organization No Casinos, which is supported by Disney.
It's a tricky spot for Scott. If he does renegotiate with the Seminoles, it will become a sensitive campaign issue; however, if he attempts to wait until 2015, it's possible the Seminoles will back his opponent, Crist, who signed original compact with the tribe.
"A lot of Republicans may want to be in a position where they can raise money from the gambling entities in the 2014 general election by not resolving it,'' said former Democratic state senator Steve Geller, though he added it's possible the Republicans do take up the issue "while they still control everything."
For more information, check out the Tampa Bay Times.
*Lead photo courtesy of miamiherald.typepad.com.
Get all the latest PokerNews updates on your social media outlets. Follow us on Twitter and find us on both Facebook and Google+!