Greg Raymer on His Decision to Sells Shares in the New Year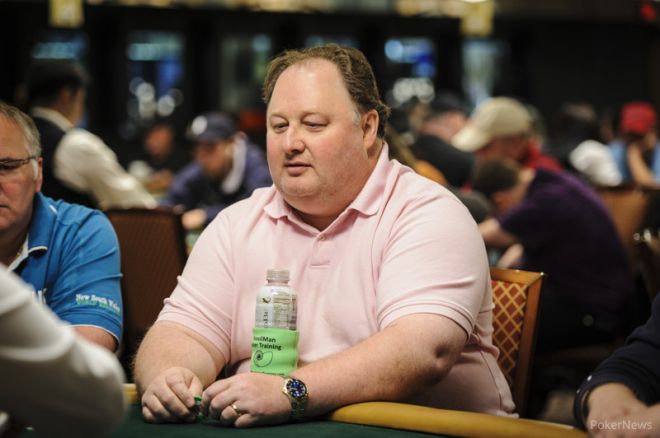 Selling action is common practice in the poker world, and is something practiced by droves of players — including former World Series of Poker champions. Back in November, reigning champ Ryan Riess put together a high roller package. Last week, 2004 WSOP champ Greg Raymer posted on TwoPlusTwo that he is also selling action for 2014.
Ten years ago, Raymer won the WSOP Main Event for $5,000,000, more than $2 million of which was paid out to investors. After that, Raymer understandably did not have to sell action, but a decade removed he's decided to reduce variance by returning to a successful formula.
Raymer, who intends to raise a bankroll of at least $100,000, plans on playing 20-25 major tournaments as well as a full schedule at the WSOP. PokerNews recently spoke with Raymer to find out why he's decided to sell shares in 2014.
PokerNews: There have been reports that players like Tom Dwan and Phil Ivey have gone broke. To ask bluntly, are you busto?
Raymer: Nope. Did not have a winning 2013 at the tables, but not busto either.
What is your main motivation for selling shares?
I want to keep my wife happy. She has never been interested in gambling much. Although she has, after 20 years, learned that you can be a long-term winner at this game, she is getting nervous about it since I no longer have a steady paycheck, such as when I was representing PokerStars. As such, to allay her concerns, I agreed that I would look for a way to continue playing lots of poker without there being as much downside potential. The best way to do that is solicit investors to share in the risk, and the rewards.
Why did you decide to make the offer on TwoPlusTwo?
I sold shares in my action from 2002-2004 (up until winning the Main Event) to a group of investors that I put together using 2+2 and RGP. Since I wanted to put together a similar deal this year, and am still a regular at 2+2, it seemed like a good way to do it. I know there is likely to be some mean jokes, rumors of busto, and all of that, but I can handle the trolls and haters easily enough.
You say you're looking forward to a great year in 2014. Do you plan on doing anything different than in past years?
Fundamentally, no. My plan has always been the same when I play poker, cash, tournament, live, online, whatever. I try to make the best possible (that is, the most profitable) decision every time it is my turn to act. The things I do differently are a result of my efforts to continually improve my game, learn more, and get better. I hope I do a lot differently in 2014, not because I'm changing gears or some such, but because I have continued to improve, and as a result, I will be able to make even better decisions than before.
When was the last time you sold action on this scale?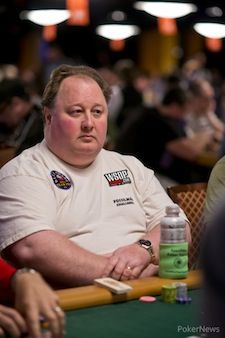 I sold some of my action last year to a few friends privately, but other than that, nothing of this sort since I paid my investors their more than $2-million cut in my big win in 2004.
When action is sold many players opt to mark up. You didn't go that route. How come?
Using the mark-up method makes total sense when you are selling for one tournament, or a defined series of tournaments. You know exactly what the total cost of participation is (the total of the buy-ins), charge a premium to reflect the time, effort, and skill of the player, and investors can decide. However, this method requires that you know exactly what tournaments you are going to play in, and the exact total of the buy-ins. In my case, I do not want to go through the hassle of selling tournaments one-at-a-time, or in small groups, all year long. If I am going to a Heartland Poker Tour event, how many bullets am I going to use? If you buy in at mark-up for the third bullet, and I make it to Day 2 on the first, I need to refund your money. There is just a lot of back-and-forth for this method, and I am lazy enough that I don't want to do it.
With my deal, investors are buying into all of my poker action for the entire year. This means they are always in action for each game, and don't have to send in more money for each event. It also means that they get the advantage of turnover on their money. When I win, their investment is now immediately available for application to the next game. In a sense, it is like a staking deal with make-up, but limited to the year. If I lose early on, and then win enough back to be even, the investors have recouped their earlier losses.
For example, let's consider a theoretical series of 10 tournaments. Each tournament costs $1,000, and I lose nine of them, and cash for exactly $10,000 in the other, for a break-even net result. Using the terms I am offering to investors in my deal, their entire investment would be returned, as we broke even. But what if instead I had sold action in each event at even a low mark-up of 1.1? Now an investor would be paying $110 for 10% of each event, at a total cost of $1,100 for the 10 events. Then, they would have won $1,000 (10% of the $10,000 cash in the single winning event), for a net result of negative $100 for the sequence. Obviously, that would mean that while my results were break-even for this period, I would have made $100 from the investors. With the mark-up method, results are meaningless to the player if they sell all the action. Get 10 people to pay me $110 each, and I make $100 off each $1,000 tournament win or lose. The only incentive for me to win is to keep the investment money flowing from the good publicity.
I prefer my method as it completely aligns our interests. I have every incentive to win, no matter how much of my action is sold, and still have an incentive to not lose since I have also bought a significant portion of the shares.
Do you feel more motivated and focused when playing knowing others are relying on your success?
I am always motivated to play my best. Even when I play in charity poker tournaments, and am ineligible to win anything, I still try my best. However, playing for somebody else, with their money, does heighten things a little. I definitely feel more of a letdown when I lose, and even happier that I won for them, not just myself, when things go well.
How are things going so far? Have players, fans, and forum members expressed interest?
I have gotten lots of interest, and depending upon how well people follow through on their communicated intent to invest, I am confident we will raise a sufficient bankroll for the types of tournaments and cash games I intend to play.
You had a long relationship with PokerStars. Is sponsorship something you'd be interested in if the opportunity presented itself?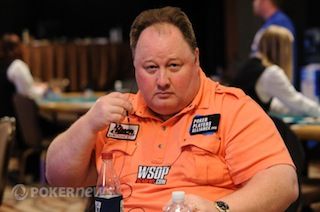 I am very interested in obtaining another sponsorship, with an online site, a brick-and-mortar casino, or both. When I stopped working for PokerStars, it was the beginning of 2011, a few months before Black Friday (though obviously we were unaware it was coming). They had a new CEO (who apparently didn't last very long), and he did two things that were relevant to Team PokerStars. He decided that instead of the one-year contracts we had typically been offered, that we should all be signed to much longer deals. He also seriously cut the budget for Team PokerStars.
As a result, their offer at that time was for the same total money as my prior contract, but now spread across three years. While I like PokerStars, and was happy to represent them, I felt that this price was too low. I also thought that we would have Federal legislation to license and regulate online poker within a year or so, and I didn't want to lock myself into a long-term low-price contract. Three years later, I wish I had taken the deal.
On the plus side, I have not had to travel the world to compete in all of the overseas events PokerStars runs like the European Poker Tour, Latin American Poker Tour, and Asia-Pacific Poker Tour. If you're single and reading this, you probably think I'm crazy. But traveling overseas is tough, with 8-16 hour flights, and being not just away from your family, but also separated by 6-12 time zones, is even harder. I enjoyed those trips, but enjoy traveling to play poker within the U.S. even more.
You also teach a poker-training seminar. Would you like to give some information on those?
I am booking lots of my seminars, with more information at www.FossilManPokerTraining.com . If I'm not coming to a poker room near you, feel free to let your poker room manager know that you want me to come there, and ask that they book me. Hopefully, I can come out, teach you and your friends how to improve your poker decisions, and then compete in a tournament at your room.
Get all the latest PokerNews updates on your social media outlets. Follow us on Twitter and find us on both Facebook and Google+!