Interview: Taivo Põrk Discusses European Commission's Expert Group on Gambling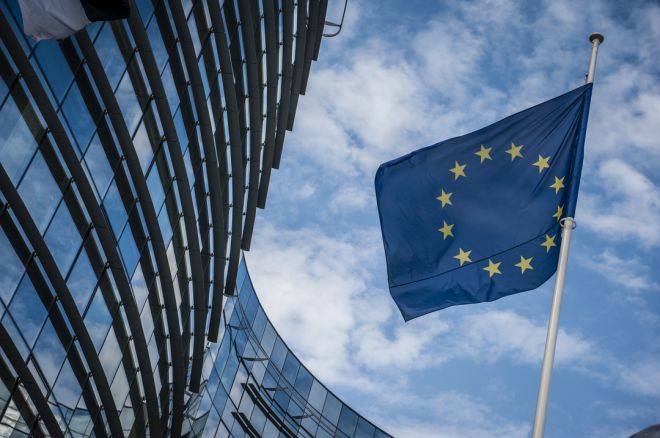 The 6th Expert Group on Gambling meeting is taking place in Brussels, Belgium this month. Established in December 2012, the Expert Group on Gambling brings together officials from 31 countries* with the purpose of "establishing cooperation between member states' authorities and the Commission on matters relating to gambling services," as well as "advising and assisting the Commission in the preparation and implementation of policy initiatives relating to gambling service."
While the meetings were taking place, PokerNews reached out to Taivo Põrk, a specialist from the Entrepreneurship and Accounting Policy Department at the Estonian Ministry of Finance, to discuss the new group created by the European Commission.
PokerNews: The Expert Group on Gambling recently celebrated its first birthday. What is your opinion about the work done so far?
Põrk: The group was set up to facilitate sharing of information between member states and the commission, and to assist the latter in developing a consistent gambling policy.
The objective of information sharing, networking and creating a platform has definitely been fulfilled. Member states have a good platform from which to make their voice heard to the Commission. From our point of view, this is welcome.
However, recently launched infringement cases make it more difficult for the Commission to fulfill its roles as guardian of the treaty on one hand and a partner in policy-making on another.
It can only be hoped that court settlements will in the long run contribute to better approaches to gambling from the players' point of view as well as increased clarity as far as legal framework in concerned.
It must also be pointed out that sharing of information does not necessarily lead to negotiating a consensus.
One of the Group's core missions is to "advise and assist the [European] Commission in the preparation and implementation of policy initiatives relating to gambling service." How did this translate into practice during the first 12 months of activities?
Based on input from member states, the Commission is finalizing two recommendations: on topic of consumer protection and responsible advertising, hopefully to be adopted late spring/early summer.
Also, a number of member states have entered into agreements of mutual cooperation during that timeframe, although in the absence of mutually recognizing licensing. The extent of such cooperation is at the end of the day often limited.
With a population of 1.3 million people and $21.85 billion Gross Domestic Product, Estonia is one of the smallest countries in the group. How's the Estonian experience relevant for other members?
Compared to a number of member states, Estonia has a relatively long (5 years) experience in having an online gambling sector that is both regulated and actually functional.
Our system is also created to be as open as reasonably possible and coupled with friendly tax regime, as we endorse the philosophy that the best antidote against illegal offer is an attractive and multifaceted legal offer. These practices have provided us some limited insight to share with our colleagues.
On Nov. 25, 2013 European Commissioner for Internal Marker and Services Michel Barnier said that the "reduction of unnecessary administrative burdens" is key to guarantee the sector a further expansion. Yet, a month later, the French parliament ruled against European shared liquidity. How far are we from moving from a national to a European dimension in online gambling?
Being young, I still hope to see one in my lifetime. Shared liquidity is understandably somewhat easier to manage from regulatory viewpoint and the French market just might be large and affluent enough to survive on its own - much unlike that of Estonia, where we have never even contemplated any ring-fencing.
However, ring-fencing clearly makes for a less attractive environment for the players. I would hope that as the reputation and popularity of poker improves (due to maturing of operators and adoption of reasonable consumer protection and advertising policies), French players will, in time, convince their representatives to open the French market.
What is keep this from happening?
Due to the nature of online gambling, where related profits and costs tend to accumulate in separate jurisdictions, countries have a natural motivation, both of social and financial kind, to keep their markets closed.
Reacting to some criticism moved towards Sweden's current monopolistic system, Svenska Spel chairman said their national policies on online gambling are in line with the requirements set by the European Commission. Does the European Union really justify a monopoly like the Swedish one?
Even if I was knowledgeable enough to comment on the Swedish system, I fear it would not be proper of me to do so.
Therefore I'll only point out that, while a reasoned opinion against Sweden has been issued by the Commission, they have on the other hand stopped infringement proceedings against Finland, where a comparably monopolistic gambling policy applies.
A conclusion that can be drawn from this is that a monopoly is not necessarily against community law, as long as it is responsible and conducting a consistent and non-expansive gambling policy.
*The Group is composed by 27 members (Austria, Belgium, Bulgaria, Cyprus, Czech Republic, Denmark, Estonia, Finland, France, Germany, Greece, Hungary, Ireland, Italy, Latvia, Lithuania, Luxemburg, Malta, Netherlands, Poland, Portugal, Romania, Slovak Republic, Slovenia, Spain, Sweden, United Kingdom) and 4 observers (Croatia, Iceland, Lichtenstein, Norway).
*Lead photo courtesy of EeaGrants.com.
Get all the latest PokerNews updates on your social media outlets. Follow us on Twitter and find us on both Facebook and Google+!