Is Wisconsin the Next State to Enter iGaming Mix?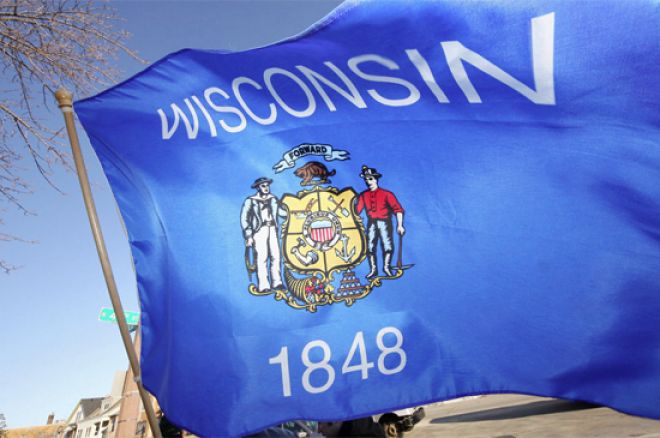 Online poker is currently generating tax revenue for three U.S. states – Nevada, Delaware, and New Jersey – so it's only natural that other states have taken notice. California and Pennsylvania are among the states currently considering iGaming, while others like Iowa are adopting a wait-and-see approach.
Another state that has shown interest in the space is Wisconsin, albeit in the form of the sovereign Lac du Flambeau Band of Lake Superior Chippewa Indians through the Tribal Internet Gaming Alliance (TIGA), an alliance of Indian Tribes working collectively to bring internet gaming to Indian Country within the framework of the Indian Gaming Regulatory Act (IGRA) and other state and federal laws.
The Lac du Flambeau took the first step toward iGaming last year when they launched a fun-play site for their Lake of the Torches Casino Resort, which saw more than 2,000 players sign up within a month. The move, which was made possible with the help of C2Rewards, was designed to not only embrace new technologies and diversify its present customers' gaming experience, but also to pave the way to real-money gaming in the future.
"As online gaming legislation progresses throughout the United States, the Lac du Flambeau Tribal Council recognizes the need to stay in the forefront of the potential opportunities," said the tribe.
The Lac du Flambeau was the first tribe to join TIGA, which plans to develop a real-money online gaming platform by first helping Tribes with networked fun-play sites to enhance casino marketing. They were also the first to ratify the TIGA Treaty, an inter-governmental iGaming agreement between tribes that will hopefully lead to an iGaming coalition.
On Jan. 10, the Lac du Flambeau Band of Lake Superior Chippewa Indians announced three designations to represent them in TIGA. Those designees include Jerome "Brooks" Big John, Tribal Council Member; Duane Chapman, Tribal Compliance Auditor; and the CEO of the Lake of the Torches Economic Development Corporation, Bill Guelcher.

"These intertribal relationships are important as Tribal Nations strive to become more self-sufficient and economically secure," said TIGA Representative Big John. "Inter-tribal business partnerships can prove to be beneficial by sharing potential risks, reducing costs and bringing together different strengths that allow for more successful businesses. Establishing Tribal partnerships to advance mutual interests is important for the wellbeing and economic security of Tribal Nations as we honor our past and re-establish this kinship through commerce."
If TIGA is able to recruit three other tribes (American Indian tribes have 460 gaming facilities in 28 states), they'll be able to establish a gaming commission to license and regulate tribal iGaming. According to Jeffrey Nelson, legal counsel for TIGA, more than 50 tribes in 18 states have expressed interest in joining.
"Nobody knows how big it's going to be," Nelson said. "But everyone has stars in their eyes, because it's large."
"TIGA can help its member tribes compete in an off-reservation environment when the applicable state or the federal government allows internet gaming," Nelson elaborated in a post to a discussion group. "When that happens, we will be ready to help even small tribes obtain a license and compete."
Of course the Lac du Flambeau isn't the only Tribe with iGaming on the mind. In Milwaukee, Potawatomi Bingo and Casino, perhaps the state's premiere casino, is keeping an eye on the digital landscape.
"Potawatomi Bingo Casino's presence in an increasingly digital world is a big part of our marketing plans, both now and into the future. We have a vibrant web site and we're active on a number of social media platforms," said Potawatomi General Manager Mike Goodrich. "With the proliferation of all kinds of entertainment on laptops, smart phones and tablets, online gambling is certainly a hot-button issue. We are actively monitoring online gambling and continually evaluate how it may fit into our future.
The state's other large gaming entity, Ho-Chunk Gaming, failed to respond to PokerNews' request for comment.
"It pleases me that some in Indian country are aggressively exploring their Internet gaming options. For many Americans, tribal casinos are well known entities and it would be only natural for player to migrate to their brands online," John Pappas, Executive Director of the Poker Players Alliance, told PokerNews. "Given the significant capital investment, it makes sense that tribes would band together so that smaller and medium-sized tribe can compete in the market. Also, the unique nature of Indian gaming law allows tribes to be more creative in building the necessary liquidity to have a successful online poker platform."
The Politics of It All
Wisconsin hasn't seen any iGaming movement on the legislative front, but that doesn't mean politicians are ignoring the issue.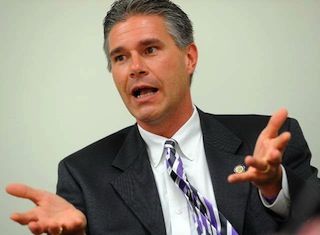 The PPA previously learned that State Attorney General J.B. Van Hollen was being urged to sign a letter advocating for the prohibition of online poker in the United States. The said letter apparently calls for a national prohibition of Internet gaming, including online poker, online casino-style gaming, and online lottery ticket sales, and is currently being circulated by Attorneys General Koster, Bruning, and Wilson. The proposed legislation — the Internet Gambling Control Act — strips the right to authorize such games within the state, even forcing a shutdown of games already authorized.
Fortunately for Wisconsin gamblers, Hollen, who will not be seeking re-election, opted not to sign the letter.
"AG Van Hollen did not sign onto the WIRE Act letter," Dana Brueck, Communications Officer at the Attorney General's Office, confirmed when contacted by PokerNews.
Additionally, a couple Wisconsin state representatives are well aware of iGaming and the surrounding issues.
"Internet gaming has grown over the past decade to become a multimillion-dollar industry. I believe Congress should examine all opportunities for creating jobs and growing our economy," said Rep. Reid Ribble (R – 8th District). "There are a number of bills regarding internet gaming currently being debated in the House of Representatives, one of which is the Internet Poker Freedom Act of 2013 (H.R. 2666). This legislation calls for the legalization of online poker under regulations that would be established by subsequent law. This bill is currently awaiting action in the House Energy and Commerce and Financial Services Committees. I will keep your thoughts in mind as this legislation makes its way through the House."
When PokerNews reached out to Rep. Tom Petri (R – 6th District), he responded with a letter that said the following:
Thank you for contacting me in support of H.R. 2666, the Internet Poker Freedom Act of 2013, and H.R. 2282, the Internet Gambling Regulation, Consumer Protection and Enforcement Act of 2013. It was good to hear from you.

As you know, H.R. 2666 was introduced by Rep. Joe Barton on July 12, 2013. This bill would establish a licensing program of Internet poker by states and federally recognized Native American tribes without federal intervention. To be effective, the licensing program would require the licensee operators to prevent minors from participating in online poker, identify and help treat problem gamblers, prevent players from non-participating states from playing, and prevent money laundering. The Internet Poker Freedom Act has been referred to the House Committee on Energy and Commerce and the Committee on Financial Services where it awaits further action.

The Internet Gambling Regulation, Consumer Protection and Enforcement Act was introduced several days after by Rep. Peter King. This legislation would provide for a federal regulatory and enforcement network under which some online gambling operators (sports betting would still be prohibited would be licensed and regulated). H.R. 2282 has been referred to the House Committee on Energy and Commerce, the Committee on Financial Services, as well as the Judiciary Committee.

While I am not a member of these committees, I will certainly keep your support in mind should these bills be debated by the full House.
Requests for comment from Wisconsin's Gaming Division and other state representatives were not returned. While a full-fledged conversation is currently not being had in Wisconsin, lawmakers are clearly aware of the issue.
If you're from Wisconsin and iGaming is important to you, be sure to take a few moments to let your lawmakers know. You can find your legislator on the PPA's website, as well as send a prewritten letter to State lawmakers and Congressional representatives in DC in less than 30 seconds.
PokerNews will be sure to keep you up to date on iGaming developments in Wisconsin as they happen.
*Lead photo courtesy of seiu.org.
Get all the latest PokerNews updates on your social media outlets. Follow us on Twitter and find us on both Facebook and Google+!