Judge Dismisses Lawsuit Filed by Convicted Black Friday Payment Processor Chad Elie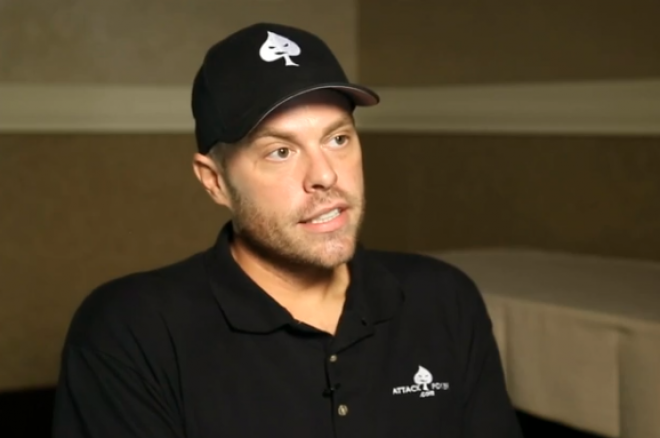 A lawsuit filed by convicted online poker payment processor Chad Elie against his attorney, Jeff Ifrah, was dismissed this week by a United States District Court Judge. Elie, who served five months in a California prison after pleading guilty to conspiring to commit bank fraud and operating an illegal gambling business, accused Ifrah of malpractice, alleging that the prominent gaming attorney withheld a legal opinion that stated third-party online poker processing was illegal in the U.S.
Elie, who processed payments for PokerStars and Full Tilt Poker in the U.S., filed the suit while he was in jail, claiming that Ifrah hid critical documentation and was working as a government source for the investigation against illegal online poker sites. Elie claimed that, had he known of the hidden documentation, he would have ceased processing poker payments.
"We can't speculate why Chad Elie chose to strike out and blame us for his own actions," Ifrah in a press release this week. "We can only speak to the facts. And those facts are clear, unambiguous, and directly contradict Elie's claims against us."
Ifrah continued: "While we wish to put this case behind us, we now have our reputations — which we've worked extremely hard to build — to repair. We are pursuing legal fees and will consider a defamation claim."
Elie was set to go on trial for nine charges on April 9, 2012, but he pleaded guilty after reports surfaced that his former business partner and fellow payment processor Daniel Tzvetkoff would be testifying as a key witness in the case.
Prior to pleading guilty, Elie had asserted his innocence several times in front of U.S. District Judge Lewis Kaplan, claiming that the law making it illegal for businesses to make transactions with unlawful online gambling companies doesn't apply to poker because it is a game of skill. However, his motion was denied.
Ifrah said in a statement that Elie had never claimed to receive legal advice from Ifrah or his firm. Said Ifrah, "Even more damning is the fact that Elie knowingly and illegally processed payments for nearly two years before his first-ever contact with our firm and myself."
Elie was released from prison last June and made a proud arrival at the World Series of Poker, where he played in the Main Event. He also sat down with PokerNews to discuss his many business relationships with key players in the online poker industry, as well as his time in prison, and more.
Get all the latest PokerNews updates on your social media outlets. Follow us on Twitter and find us both Facebook and Google+!