Mac VerStandig Takes a Legal Look at Borgata Class-Action Lawsuit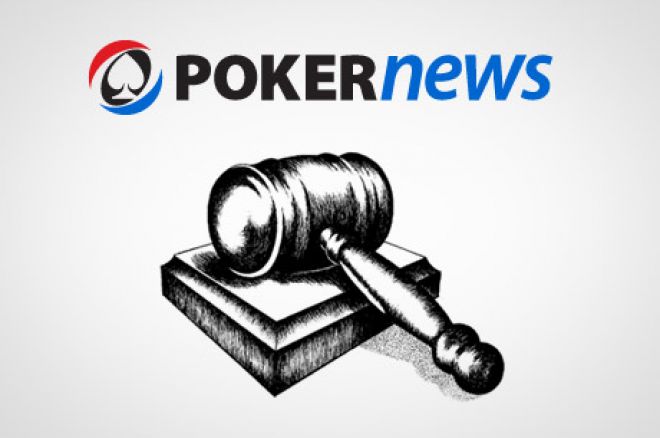 Over the weekend, The Press of Atlantic City's Jennifer Bogdan reported that a class-action lawsuit was filed on behalf of more than 4,000 people in regards to the counterfeit chip scandal in Event #1: $560 No-Limit Hold'em at the Borgata Winter Poker Open.
You can read more on the lawsuit by clicking here.
Interestingly, PokerNews contributor and East Coast-based attorney Maurice "Mac" VerStandig was previously approached to file a similar suit but declined. An expert on the American gaming scene, VerStandig is well-versed in casino management from common issues of fraud and theft prevention to the Unlawful Internet Gambling Enforcement Act and Indian Gaming Regulatory Act. With a strong background in bankruptcy work, VerStandig is also skilled in the strategic valuation and monetizing of complex assets, and applies that knowledge to all areas of his practice, from fraud recoveries to traditional insolvency proceedings. Here, VerStandig takes a look at the Borgata class-action lawsuit and offers his opinion on its chances of success.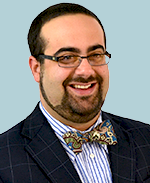 Learning that a New Jersey lawyer finally brought suit against the Borgata for failing to competently administer a now-notorious event in its Winter Poker Open is somewhat akin to receiving news that the sun had risen in the east and, based on expert predictions, is widely anticipated to set in the west. Certainly there exists appreciable news value in the filing of the suit, just as there will in the first several phases of the now-commenced litigation.
By way of a background primer for those unfamiliar with New Jersey's biggest scandal since a traffic jam overcame Fort Lee: The Borgata Winter Open — a posh festival of card games, in Atlantic City's marina district — saw its opening $2 million guarantee event come to a grinding halt when counterfeit tournament chips entered circulation. Not only did the bogus currency distort the event's chip count, but even those players with cataracts seemed to take note that some $5,000 tokens had a markedly darker silver/grey parameter than others. The New Jersey Division of Gaming Enforcement quickly took control of the scene, ordered all unpaid prize money escrowed, and inventoried those purse dollars paid out prior to the forgery coming to light. In total, some $800,000 worth of dirty markers entered the chip pool before the eye in the sky hit 20/20 focus.
Of course, it is one thing to spot fake tokens in play — it is altogether another thing to finger the culpable bagman. Yet fear has a funny way of turning the corrupt paranoid, and paranoia has a funny way of manifesting irrationally. Regulars in the Harrah's poker room, located across the street from the Borgata, soon learned the fuss from a burst pipe upstairs yielded a discovery of some $2.7 million more in dirty tournament currency. Apparently the unused chips were flushed, in what seems invariably an act of ill-meditated desperation. (In the ensuing weeks, the overnight crowds in Harrah's ring games have made near sport of rattling off the superior methods through which one might dispose of evidence; the presence of a massive bay, just out back, is a point of marked irony.)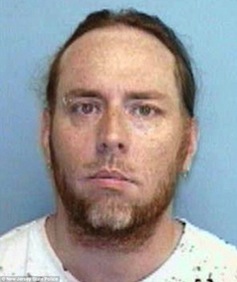 While little official information has been released by gaming authorities, the arrest of Christian Lusardi, in the ensuing days, suggests completion of a puzzle well below Sir Arthur Conan Doyle's standards. Seemingly, a glance at the inventory of guests staying in rooms accessing the burst pipe, and a glance at the Winter Poker Open's registration list, could not have yielded too much overlap. One way or another, Mr. Lusardi was soon picked up. And reports now widely state that the suspect chips were allegedly shipped to him at Harrah's. Apparently he is also facing various legal issues stemming from the purported discovery of a treasure trove of bootlegged DVDs (to the tune of 37,500 discs) in his North Carolina residence; but such has little to do with the dealing of cards or this week's foray into the New Jersey courts.
The Atlantic City Press now reports Jacob Musterel, a resident of Egg Harbor Township — a picturesque community a stone's throw from Atlantic City, has brought a class action lawsuit against the Borgata, alleging "fraud and negligence on the part of Borgata and [accusing] the casino of failing to properly supervise the event." The actual complaint is yet to hit the World Wide Web, but the local paper of record is further reporting, "The lawsuit alleges that Borgata had insufficient security and supervision. It claims that players noticed counterfeit chips and compromised play and informed staff, yet the event was not immediately shut down. The document also claims Borgata failed to count the chips on an ongoing basis and 'acted negligently in permitting an utterly rigged gaming event to occur at their casino.'"
Before proceeding, a disclaimer of sorts: I do not know Mr. Musterel — or, if I do, he is little more than one of many anonymous faces I have met at one point in time or another. He is not a client of mine, I do not enjoy attorney/client privilege with him, and I am near-certain he regards me, if at all, with the same degree of anonymity I regard him. But as this column and others have likely revealed, I am fortunate to count a number of regulars and dealers in Atlantic City's card rooms are friends and/or clients; bringing a suit nearly identical to Mr. Musterel's has been suggested to me – and rejected by me – more than a few times over the past several weeks.
Without knowing the specifics of Mr. Musterel's complaint — filed by Bruce LiCausi, an attorney with offices nearly two hours upstate — I can only surmise as to its allegations and legal conclusions. Mr. LiCausi may well have found a novel theory of greater weight than those about which I shall speculate herein; I do not feign a monopoly on the field of legal reasoning — nor am I a New Jersey attorney (though I work with several at Offit Kurman). But here is why I assessed the case as an early loser:
Since no one is claiming the Borgata to have been in cahoots with Mr. Lusardi, this is not a suit against a person or entity clothed in the fabric of malice or self gain. This is, rather, a claim of legal sloppiness — a suggestion that the Borgata had a duty to put on an honest tournament, and failed to carry out that duty. The suggestion of fraud strikes me as puzzling, but more on that below.
As a fundamental matter, any claim of negligence requires a showing of four elements, each of which is well known to just about every first year law student: a duty, a breach of that duty, the accrual of damages, and a link showing the breach of duty invited the damages. There are some exceptions to this — few things in the law are so black and white, and lawyers earn their keep navigating shades of grey – but this is certainly the launching off point from which any case of purported sloppiness is typically assessed.
Here, there is little question but that the Borgata had a duty to put on a clean and legal tournament. In fact, the casino has an express legal obligation to do so. And there is little question but that the subject event in the Winter Open was something less than a clean and legal game of cards. But after those two givens, things break down quickly.
The first elephant in the poker room is that it was an alleged bootlegger from North Carolina – not a member of the Borgata's gaming staff – who gave new meaning to the term "dirty stack." This was certainly the primary cause of all that went wrong thereafter. Perhaps security cameras should have picked up on this; perhaps tournament officials should have sooner noted the wayward chip count; perhaps the complaints of players seeing multiple shades of grey should have been sooner heeded. But unless this scam was nipped in the bud before fake currency was laundered through splashed pots – something seemingly only manageable in the fictitious world of the Greco Player Tracker – the tournament was all-but-certain to be shut down once matters came to light, purses were all-but-certain to be frozen, and players were all-but-certain to be miffed over their hefty buy-ins being tied up in a seeming abyss. So, in a sense, the period of time between Mr. Lusardi's alleged fraud and its detection is somewhat academic; if anything, the staggered response allowed a greater number of players to cash out their losing positions before prize money was iced.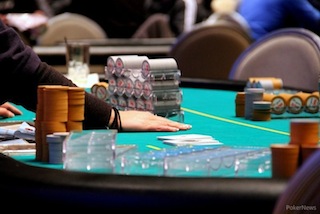 The second significant issue stems from that ice: As of present, no one has actually lost any money. To be sure, people may busted to a player with an illicit advantage, others may have seen their entries escrowed, and players on a tight bankroll are surely unhappy to see their capital tied up. But no funds have been forfeited; authorities are still investigating and final action is still forthcoming. If the Borgata ultimately reimburses everyone's entry fees, honors the payouts it made, and extends its sympathies to those 20-someodd legitimate players who were still being dealt cards when the action was halted, it will be difficult for anyone to claim damages. The travel costs incurred by players are a necessary risk – many a poker player has paid airfare for an event ultimately cancelled for reasons wholly unrelated to imitation chips. And the suggestion that players had an expectation of profiting from the event is simply untenable, as a matter of law; even knowing poker to be a game of skill, no one player is likely to demonstrate, by a preponderance of the evidence, that she or he has a certain expectation of cashing in any given tournament — especially not a tournament as competitive as the Borgata Winter Open.
So the negligence-rooted theories strike as lacking. And from what is known of the case (which, admittedly, is relatively little), that leaves only the vehicle of fraud. Yet this is even more difficult to fathom.
As a threshold matter, the civil system is rife with deterrents to claims of fraud. Those wishing to cry fraud are frequently forced to make allegations with far greater specificity than those merely claiming negligence, and the ascertainment of punitive damages (one of the few perks to a fraud claim not available in most negligence contexts) often demands a showing of malice or ill will. Perhaps more fundamentally, though, fraud often (albeit not always) requires some knowledge on the part of a defendant, or at least a material omission of appreciable weight.
None of these idiosyncratic elements seem to fit the story of a casino being duped by a counterfeiter from out-of-town. Maybe if it were shown that the Borgata knew the chip count was off and concealed this oddity, a fraud theory could advance; but not even the slyest of whispers around town have credibly suggested such a cover-up – let alone one founded on anything more than accidental ignorance. Perhaps Messrs. Musterel and LiCausi know what I do not; perhaps the rumors in upstate New Jersey are darker and better founded than those in Atlantic City; and perhaps this suit is the first step toward revealing systematic mayhem of a historic degree. But, at least for now, it seems unlikely.
Still, if there is something to Messrs. Musterel and LiCausi's claims, they will have placed in the crosshairs a major gaming outfit, in a manner previously only seen by geriatrics eyeing triple sevens and George Clooney characters eyeing Sin City. And because this is a class action, the whole field from the specific Winter Open event stands a chance of being included – though, it must be noted, bringing a class action, and securing class certification (the step requisite to passing go, in Atlantic City parlance), are two mightily different things.
All of this makes the case very much worth following. And if you keep your browser pointed to PokerNews, you can be sure updates will follow.
Maurice "Mac" VerStandig, Esq. is the managing partner of The VerStandig Law Firm, LLC, where he focusses his practice on counseling professional poker players, sports bettors and advantage players across the United States. He is licensed to practice law in Maryland, Virginia and Florida, as well as in nearly a dozen federal courts, and regularly affiliates with attorneys licensed in numerous other states and jurisdictions. He can be reached at mac@mbvesq.com.
Get all the latest PokerNews updates on your social media outlets. Follow us on Twitter and find us on both Facebook and Google+!