Class-Action Lawsuit Filed in Borgata Counterfeit Chip Debacle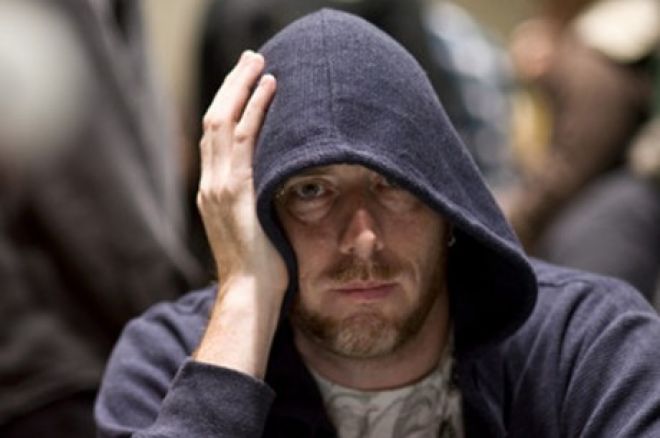 Over the weekend, The Press of Atlantic City's Jennifer Bogdan reported that a class-action lawsuit was filed on behalf of more than 4,000 people in regards to the counterfeit chip scandal in Event #1: $560 No-Limit Hold'em at the Borgata Winter Poker Open.
Now, Jacob Musterel of Egg Harbor Township and his attorney, Bruce LiCausi, have filed a lawsuit in Atlantic County Superior Court alleging "fraud and negligence on the part of Borgata and accuses the casino of failing to properly supervise the event." Refunds for players' buy-ins and entry fees, as well as reimbursement for "incidental damages" (i.e. travel costs), are named as claims of relief in the suit.
"In my 31 years in practice, I have to say this is one of the cleanest claims we've had," LiCausi said. "Borgata holds itself as a respected provider of poker tournaments. They might say this is a learning experience for them, and while that's laudable, it's at the expense of the thousands who traveled to Atlantic City and entered this tournament under the expectation that it would be run properly."
While LiCausi is hopeful, other legal experts aren't as confident. PokerNews contributor and East Coast-based attorney Maurice "Mac" VerStandig penned a column — which will run later today — in which he pointed out the holes in such a lawsuit.
"Since no one is claiming the Borgata to have been in cahoots with Mr. Lusardi, this is not a suit against a person or entity clothed in the fabric of malice or self gain," VerStandig explained. "This is, rather, a claim of legal sloppiness — a suggestion that the Borgata had a duty to put on an honest tournament, and failed to carry out that duty. The suggestion of fraud strikes me as puzzling."
Last month, the discovery of counterfeit chips forced the cancellation of the $2 Million Guarantee with 27 players remaining, and the unpaid prize pool was frozen by the Division of Gaming Enforcement. Christian Lusardi, 42, was ultimately arrested in connection with the scheme after counterfeit chips were found in a clogged pipe in his room at nearby Harrah's. Lusardi, who has since been charged with DVD copyright infringement, had his bail set at $300,000. He currently remains in jail.
Be sure to check back later today to read VerStandig's full opinion on the lawsuit.
PokerNews will have more on this story as it develops.
Get all the latest PokerNews updates on your social media outlets. Follow us on Twitter and find us on both Facebook and Google+!