U.S. Supreme Court Declines to Hear Poker Case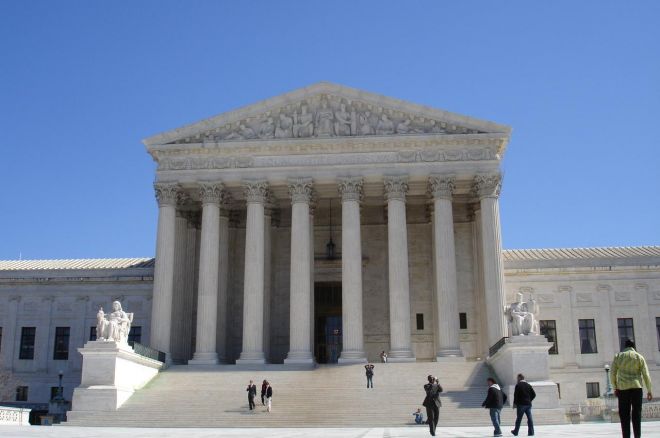 The U.S. Supreme Court declined Monday to hear a case regarding whether the main statute used in the Black Friday indictments applies to poker.
It's the climax of two-year court battle by Lawrence DiCristina, a man who ran a for-profit poker game out of the warehouse for his bicycle shop in New York.
None of the justices opted to write a dissenting opinion indicating why they thought the Supreme Court should have taken the case. This could have been the first time the Supreme Court took a case with poker at the heart of the issue, though it was considered a long shot, as are all cases petition to the highest court in the country.
For the poker industry, it means that the Justice Department will be able to continue using the Illegal Gambling Business Act as a weapon against anyone offering poker live or on the Internet in a state where it is not permitted.
For DiCristina, who remains free on bail, the Supreme Court rejection means he is about out of options. Barring a last-ditch rabbit out of the hat of his attorney, he is headed back to the Eastern District Court in Brooklyn for sentencing from Judge Jack Weinstein. The maximum sentence is five years, though DiCristina doesn't have the prior record or aggravating circumstances to justify the stiffest penalty. Since Weinstein did throw out the conviction before being overruled by a higher court, DiCristina might have hope for leniency.
DiCristina was arrested in 2011 and convicted in July 2012 in the U.S. District Court when the judge instructed the jury to consider poker illegal under IGBA. Weinstein overturned the conviction a month later, agreeing with a post-trial motion that poker is a game of skill and not illegal under IGBA. However, in August of 2013, the U.S. Second Circuit Court of Appeals in New York reinstated the conviction, indicating that it didn't matter if poker was included in the definition of gambling under IGBA or if it was a game of skill, that IGBA could be triggered by a game being considered illegal gambling by state law.
Weinstein's opinion that poker is a game of skill remains on the record, though it won't carry as much weight.
Photo courtesy of SXC.hu
Get all the latest PokerNews updates on your social media outlets. Follow us on Twitter and find us both Facebook and Google+!