Is Russia Declaring War Against Online Poker?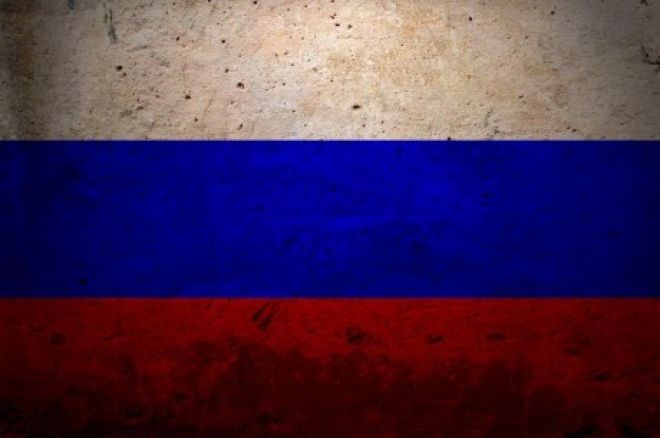 Following a request from the prosecutor's office, Russian authorities have updated the country's Internet blacklist, adding nearly 600 different websites in an operation that some consider to be the first step of a major crackdown on online gambling.
With a standard procedure that is usually adopted for censoring websites promoting child pornography and illegal drugs, on March 21, Russia's Internet Service Providers (ISPs) blocked access to a large number of online gambling sites including international giants like PokerStars, partypoker, Unibet and Titan Poker.
"The request came straight from the prosecutor office," said Maxim Ksenzov, the deputy head of Russia's federal telecommunications watchdog Roskomnadzor, when answering questions from Russia's TJournal chief editor Nikita Likhachev on Twitter.
"The action was taken following an order issued back in June 2013," Kseonzov explained. However, "the prosecutor did not specify which part of the current regulation the decision is based on."
According to Likhachev, the decision may have been motivated by violations of laws that regulate gambling in Russia, the same ones that forced Russian ISP Beeline to block access to PokerStars.com back in September, 2013.
Although the block only disabled access to the blacklisted websites and did not alter the functioning nor the accessibility the actual poker clients, several 2+2 Forum users discussed their thoughts on the issue and expressed concerns about the future of Russia's online poker industry.
As PokerFuse reported, a representative from PokerStars already spoke about the issue, trying to clarify the company's position and explaining how what happened on March 21 should not affect its operations in the country.
Here's what PokerStars said after the blockage came into effect:
We are aware of the recent situation in Russia. At this time we do not believe this changes our ability to offer services to Russian players. As such our operations continue as usual.

Our terms and conditions make it clear that our services are not for use in jurisdictions where it is illegal to do so, but the measures taken by Roskomnadzor, and the resulting action with the Common Registry of Banned Websites that prevents access to our PokerStars.com website, does not affect [the] ability to continue playing at PokerStars.
What remains unclear now is if the latest update is to be seen as an isolated measure as part of Russia's anti-gambling policies, or as part of a wider operation that could seriously threaten the online gambling industry in the country.
Mentioning some internal sources, Gaming Intelligence seems to support the latter idea, as on Tuesday it wrote that "while a limited number of gaming domains currently appear on the list, it is believed that this is the start of a much wider crackdown on online gambling."
Should this information be correct, several hundred additional websites and operators could be in line for a spot on Russia's infamous blacklist in what would become the country's biggest battle against online gambling.
Get all the latest PokerNews updates on your social media outlets. Follow us on Twitter and find us on both Facebook and Google+!