Report: 47% of French Online Poker Players Play on Illegal Sites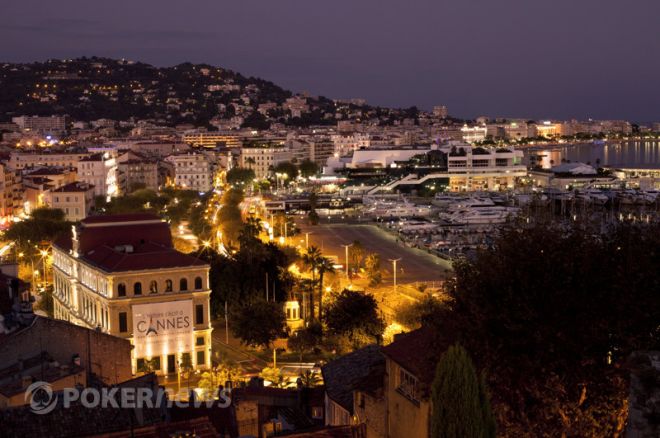 France's average poker player is male, under the age of 30 with a good educational background. He plays almost every day and feels that there should be more social interaction in online poker.
These are the results of an online gaming industry study by France's Observatory of Games (ODJ) and Monitoring Centre for Drugs and Drug Addiction (ODFT).
The research, which was made public on Friday, offers an interesting insight into France's poker industry with significant data that both operators and legislators can now use to help a market suffering in a sharp decline.
Poker is still a male-dominated world
Despite well-recognized players like Gaëlle Baumann and new PKR Pro Patty "babytes" Beaumier, poker in France a still male-dominated industry, with men accounting for 66.4% of the total number of players.
According to the study, poker players tend to get started quite early with the game (25% of the interviewees started playing before turning 20, 50% before 25) and are relatively young, as half the players are under the age of 31, and three out of every four are younger than 40.
French online poker players seem to be less inclined than others to play other games (43% of the respondents declared no interest in online games other than poker) and generally possess a good educational level as 58.5% hold at least a high school diploma.
Most players are located in cities with more than 100,000 inhabitants and declare a monthly income under €1,500 a month (27.8%). More than 20% of players sit at the online poker tables every day, contributing to a yearly average expense of about €778 per player.
47% of players have accounts on illegal sites
French poker players seem to be more inclined than players of other games to be early adopters of new technologies as 23.8% of the respondents use a smartphone or a tablet, whereas the percentage fell to 16% for people into sports or horse betting.
The use of new technologies also has some direct consequences on the way players behave within the poker market, as 47% of the interviewees seem to have found a way to go around the restrictions imposed by France's national gambling law.
Confirming what former France's regulator president Jean-François Vilotte told PokerNews about the market being threatened more by unlicensed websites than by a real decline of the sector, 23.5% of French players confessed to be playing exclusively on non-licensed sites, with an exact same percentage of them holding accounts both on licensed and unlicensed sites.
That data is even more significant if compared the data gathered about horse and sports betting, where the percentage of people choosing regulated sites for their games account for 73.8% and 65.3% of the total, respectively.
Among the most common reasons players are moving away from regulated sites is the lack of competitiveness of ARJEL-licensed sites and the limits currently imposed on the legal offer, as France forces online poker rooms to run only Texas hold'em and Omaha games.
As the French parliament recently ruled against the possibility of modifying current national gambling law to allow shared liquidity with Italy and Spain, France's regulator ARJEL decided to tackle the issue of grey operators by launching a new awareness campaign currently hitting French radio stations, national press and the Web.
Photo courtesy of fc05.deviantart.net
Get all the latest PokerNews updates on your social media outlets. Follow us on Twitter and find us both Facebook and Google+!