Report: Online Poker in France Continues to Decline in 2014
Philippe Baret

Giovanni Angioni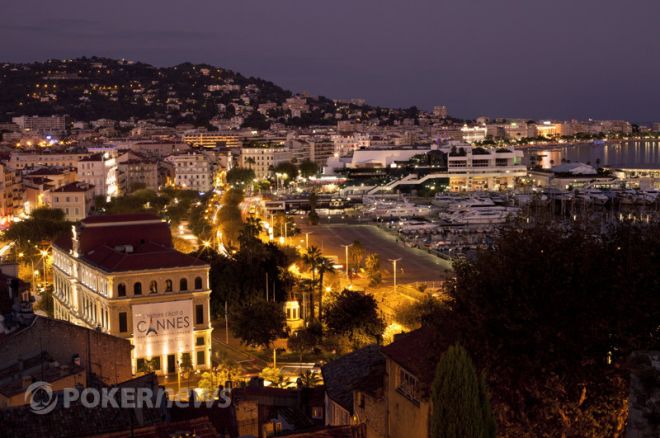 According to a new report released by France's online gaming regulator ARJEL, the country's online poker regulated market has continued to decline despite tournament poker showing positive results.
The negative trend that France's online poker industry began experiencing in 2011 isn't showing signs of recovery in 2014, as the number of active accounts in the first quarter of the year is 12% smaller than 2013. The decline in numbers is estimated to cost operators a 10% of their turnover.
According to ARJEL's report, bets at cash game tables fell by 19% during the first three months of the year, with a 28% drop in comparison with only two years ago. However, things went better in tournament poker, where the industry witnessed a 9% growth.
Bets at cash games dropped from a total of €1.476 million during the first quarter of 2013, to almost €1.2 million during the first three months of 2014. Things went slightly better for tournament poker, where the total of buy-ins moved from €375 million (2013 – Q1) up to €407 million in 2014.
Unfortunately, the growth witnessed in tournament poker is not enough to compensate the fall of cash games, as by ARJEL's own admission, the combination of the two different numbers implies that poker operators "are experiencing considerable losses for yet another quarter," as their turnover moves from €72 million (2013 – Q1) to €65 million (2014-Q1) showed a 10% fall compared to last year.
The overall negative performance of France's legalized and ring-fenced online poker market is made even more evident by the numbers related to players active on dot-fr online poker rooms. Here, the difference between 2013 and 2014 shows a decline of around 12%, with the total number of active players moving from 299,000 in 2013 to 263,000.
Yet, the contraction of the French legalized online poker market should not be misinterpreted as a result of a lack of interested in online poker similar to the one France's Rapporteur of the Committee on Economic Affairs Razzy Hammadi discussed in the country's parliament last December. Speaking in opposition to the creation of a trans-European online poker market with Italy, Spain and the United Kingdom, Hammady said that the assembly had to "simply realize that despite significant investments in advertising and development, poker has now gone a little out of fashion," and therefore the country had to accept its unavoidable decline.
Although the parliament agreed with Hammadi's words and decided to opt out from the European shared liquidity project, another report released by ARJEL in February highlighted how most of the problems related to the decline of France's online poker market may be connected more to the development of the regulated market than anything else.
According to ARJEL's report, France's online players are still very much interested in playing online poker, even if 47% of the country's grinders admitted keeping at least one (active) account on 'grey operators' working beyond France's regulated market because of a more attractive offer in games and prizes.
Earlier this year, France's online regulator tried to tackle the problem of French players fleeing to illegal operators by launching an awareness campaign with the hope that it would "make players aware of the risks they take when playing on non-regulated operators" and convince them to stay within the regulated market.
Get all the latest PokerNews updates on your social media outlets. Follow us on Twitter and find us on both Facebook and Google+!