Marc "The Poker Joker" Powers and His Jokesters Look to Conquer the MSPT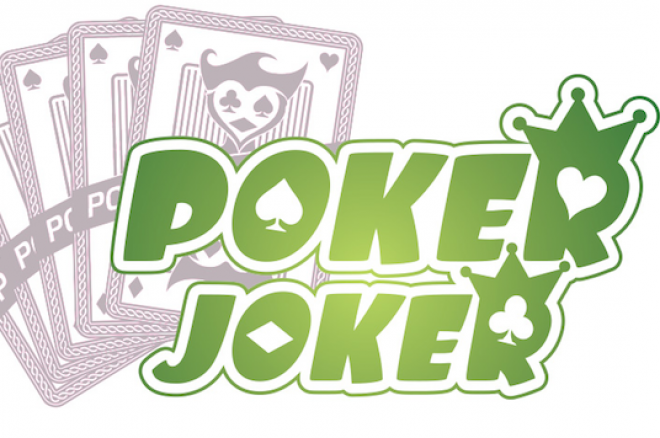 The PokerNews Live Reporting Team has been at every stop of the Mid-States Poker Tour (MSPT) Season 5, and one thing we've seen at every stop are players sporting a catchy little patch with "Poker Joker" written on the logo. We weren't sure what it was all about, so we decided to find out.
After a little digging, we discovered Poker Joker was the brainchild of Marc "The Poker Joker" Powers, who has worked at a brand merchandising agency for the past 11 years while playing poker on the side.
"When I first started playing Poker in the MTT scene I was a nobody," Powers told PokerNews. "No one knew me. I didn't get respect and my mentality at the time was that people gave more credit to players that were more well-known and more accomplished. My being impatient was actually a good thing because I wanted all of that without putting in time and without having a résumé of wins. So I did what I do best: marketed myself. I used social media and Twitter to create a persona known as the Poker Joker."
Powers, who grew up playing team sports his whole life, learned the value of what a positive group of people could accomplish. He wanted to gear Poker Joker in this direction, and realized there were four challenges that would be instrumental in the creation of the brand:
Poker is an individual sport and winning doesn't come as often as people would like;
People want the spotlight;
People want to be known; and
People want to be a part of something.
Since then, the Poker Joker team, known as the "Jokesters," has grown to 26 strong including the likes of Heidi Roggenkamp, Chris Belflower, Thane Fliginger, Willie "Prime Time" Horton, Chad Himmelspach, Brett Kuznia, Sam De Silva, and recent MSPT Ho-Chunk champ Jason Sell. What's more, they're looking to expand into three other states by end of year with each state having a stable of 20 to 30 players.
PokerNews recently caught up with Powers to talk a little more about Poker Joker.
PokerNews: After establishing yourself as the Poker Joker, how did you go about building the brand?
Powers: I started razzing locals. It was really fun, too much fun maybe. So I started getting a following. Then when I was focused on myself something changed. I started to see the four points listed above more clearly. People saw me as a positive dude on Twitter that was having fun and the logo was getting a ton of credit for being really cool. So I started a team. Got my neighbor Steve Lillehaug, who has had some significant accomplishments and kept growing the list with players that wanted to be a part of something special.
The Poker Joker logo is actually quite catching. How did you create it?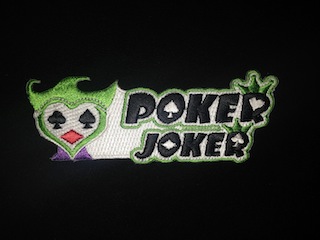 I wanted a logo that represented more than common poker catch-phrase. There are some great brands out there today but all have a similar theme. I wanted to take an approach that encourages fun at the tables, so what better icon than a Joker? And in keeping with that positive theme is our motto "Grin and Win." It's all about a fun approach to introducing the brand and promoting the players that are a part of it.
What has been the reaction of the poker community to Poker Joker?
One word — humbling. At first I think many were skeptical, as they should be, but as more positive people in the Poker community joined the team, each with awesome personalities, I think the brand became increasingly successful. Also, aside from marketing we needed to win. Many players on our team have some very nice recent achievements and bringing on Team Pro Erick Wright certainly has helped with the growth of the brand.
Do you want Poker Joker to be about helping people establish themselves, or do you hope to one day attract a big-name pro to represent the brand?
I really do want the brand to promote the players, and for the players to promote the brand - both at the tables and through social media. We've put a point system in place to help our players take their game to the next level through team-based competition.
We're currently not looking to add a big name pro, and membership is limited to players with less than $1 million in earnings. This provides a more competitive environment in which all members have the opportunity to eventually achieve pro status within the team. We're also working on a system that will give profits from sales of Poker Joker merchandise back to the players to help them in their endeavors to play more poker and ultimately succeed at the game.
How do you go about choosing people to be a part of Poker Joker?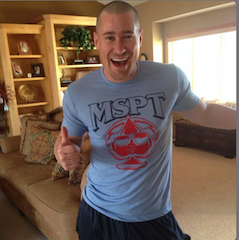 Really good question and one that I answer on a weekly basis. I select people based off personality and positivity at the table, win or lose. It says more to me when individuals interact with people at their table and help promote positivity and help keep the game fun.
You recently signed a deal with the WSOP. Can you tell us a little about that and how the opportunity came about?
Really, the initial credit should go to Erick Wright, our team pro. He reached out to his contacts and then set up a meeting for us to have discussions about the brand. I then presented them with an exclusive WSOP product presentation and they selected six SKUs. It's really cool for a brand as prominent and well known as the WSOP to bring on a new up-and-coming brand, aimed at promoting the poker community in a positive way. I can't thank them enough for the opportunity.
We see members of Team Poker Joker playing on the MSPT all the time. Do you have a good relationship with that tour?
Poker Joker Gear originated in Minnesota, just as the MSPT did. So many of our players have been playing MSPT events for years and are a part of its loyal following. Bryan Mileski is also a personal friend of mine and seeing him set records this year and adding an approved structure by Allen Kessler only helps his tour's growth and popularity.
We understand you're looking to build the brand out of Minnesota. What's inspired this and where do you hope to grow?
My goal has always been to grow the Poker Joker brand, beyond Minnesota and to the next level. Many of these ideas are in action right now, including the WSOP deal. I've also been working to make the project scalable to other states and we've already branched out to Florida with two great new members. We will likely be adding players in California and one other state this year as well.
What's the plan for Poker Joker at this year's WSOP?
Many team members will be playing in multiple events, including the WSOP Main Event for some. We're considering the possibility of bringing non-members on board to help represent the brand over the summer in Las Vegas. Several players have expressed a willingness to help out so far and we could use a few more. For me, I'm most interested in seeing players rocking the Poker Joker logo having fun.
To follow the Poker Joker Team Jokesters, be sure to follow our live updates from the Mid-States Poker Tour (MSPT) at each stop throughout Season 5. PokerNews will be at the next MSPT stop at Canterbury Park in Shakopee, Minnesota from April 18 through 27. For more information, visit msptpoker.com.
Get all the latest PokerNews updates on your social media outlets. Follow us on Twitter and find us on both Facebook and Google+!