What to Expect at Next Weekend's Mid-States Poker Tour Canterbury Park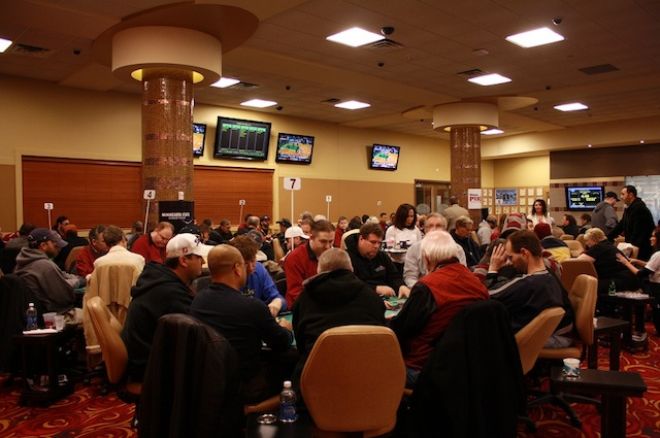 The Mid-States Poker Tour (MSPT), which was originally founded by Bryan Mileski as the Minnesota State Poker Tour, launched back in 2009 at Canterbury Park in Shakopee, Minnesota. This weekend, the tour returns "home" with the latest stop on its Season 5 schedule, which is off to a great start.
"The MSPT has grown beyond my wildest dreams," Mileski told PokerNews. "What started as a tour that catered to my fellow Minnesotans and has grown to serve players all across the country. I really couldn't be happier, and I can tell you that the MSPT has a bright future."
Next weekend's event features a $1,100 buy-in Main Event with Day 1a at 4 p.m. on Friday and Day 1b at the same time on Saturday. Canterbury Park has traditionally been the big stop of the season, so in a season that is already setting records, this year's field is expected to be huge. Click here to see the entire MSPT Canterbury schedule.
PokerNews recently spoke with Michael Hochman, Senior Director of Card Casino Operations at Canterbury, about what to expect this weekend.
PokerNews: The MSPT visits Canterbury Park a couple of times each year. What inspires you to bring the MSPT to town so much?
Hochman: We're home turf! The MSPT for us is fantastic. Bryan and his crew do an amazing job promoting the tournament and poker in general, so when they're here it's like homecoming. All the local heroes come back, as well as the champions from the tour's other stops.
Are Canterbury Park players excited for the MSPT? Has there been a general excitement in the room?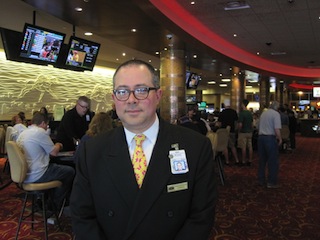 We try and get the signage out early, put signs up in the main lobby, and Bryan has these lovely buttons with each of our logos – that really gets a buzz in the room. That, in addition to all the promotion from MSPT, gets everyone excited. This year we're hoping to hit that elusive 400 mark. We just missed it by 27 players last time out. I think we're going to get there.
What sort of things has the Canterbury Park been doing to prepare for the MSPT?
We've polished all the silver and scrubbed the baseboards. No – as management crew we always meet as a group a few times before the event to discuss stuff. We talked a lot this year about chip security and making sure that all the tournament directors were on top of our procedures. We also go over the specifics of the structures and how they coordinate with the breaks. We go over bag-and-tag procedure.
Tomorrow I meet with surveillance to make certain we have coverage upstairs, and with IT to make certain all the clocks can be broadcast over the televisions. We're also moving a cage upstairs for the two Day 1s so the players can buy in at the main cage, or right in the tournament area. All the non-glamorous stuff that hopefully make the tournament run smoothly.
Can you tell us a little about your property and the surrounding area?
We're a year-round card room and a thoroughbred race-track from May through September. We're a few miles from Valley Fair, Minnesota's largest amusement park; Mystic Lake, Minnesota's largest casino; and about 20 miles from Minneapolis.
Can you describe the poker room at the Canterbury Park (i.e. the games, stakes, promotions, tournament schedule, etc.)?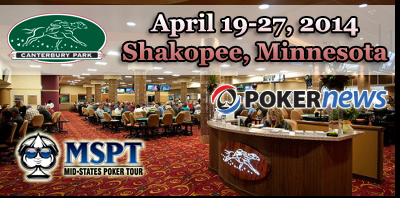 Our limit poker action is extremely robust ($2/$4, $3/$6, $4/$8, $6/$12, $8/$16, $20/$40, $40/$80, $50/$100) and we also feature spread limit ($2-$100) and our popular survivor tournaments which are timed no-limit tournaments that play like live no-limit poker. Payouts at the end of the tournament are based on how many chips you have (i.e. If you have $520 in tournament chips, you get paid $520). We host tournaments every day. Our weekly events range from $50 buy-in events to our very popular $235 Wednesday night event. We hold a $340 no limit tournament at least once a month, and quarterly we'll have $1,100 events. In October, we have a two-week Fall Poker Classic series with several events daily.
Are there any other events going on players should check out when in town for the MSPT?
We have an outstanding foodie culture in Minneapolis. The Mall of America is a must-see if you haven't been here before, and I love to bring new visitors to the Walker Art Center sculpture garden. Now that the snow has melted you can see the spoon and cherry!
If you had to recommend three things for players to do other than poker while at the Canterbury Park, what would they be?
Spend a day eating your way through Minneapolis. Breakfast at Al's – A Jucy Lucy at Matt's Bar for lunch, and The Butcher and Boar for dinner!
Where's the best place to eat at the Canterbury Park, or what's the best kept secret at the property?
The Finish Line Café at Canterbury makes a great burger, very popular noodle bowls, and probably the best chicken wild rice soup in the Twin Cities.
For more information on the MSPT Canterbury, visit msptpoker.com.
*Hochman photo courtesy of northstarproblemgambling.org.
Get all the latest PokerNews updates on your social media outlets. Follow us on Twitter and find us on both Facebook and Google+!