Five Factors Contributing to the Mid-State Poker Tour's Tremendous Season 5 Success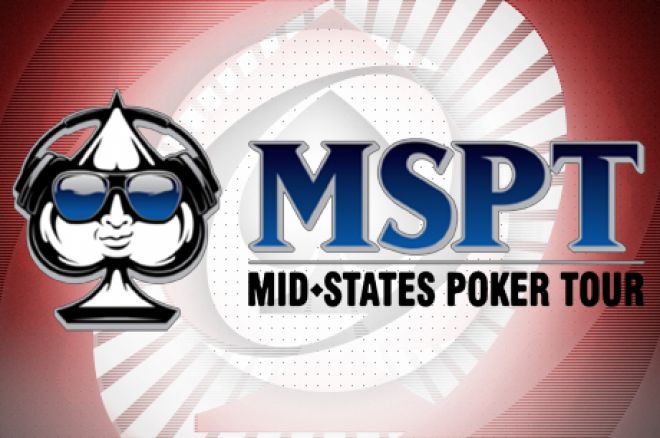 Did you know the Mid-States Poker Tour (MSPT) originally began as the Minnesota State Poker Tour? It was the brainchild of Bryan Mileski, who hoped to fill the void left by the Heartland Poker Tour (HPT) when they expanded out of the Midwest area.
Mileski took the Venetian Deepstack structure, brought it to his home state, and it proved a success; so much so that the tour has grown by leaps and bounds. Once it spilled over state borders, it was rebranded as the Mid-States Poker Tour, and it has continued to grow every year since, with news stops in Colorado, Indiana, and Louisiana in 2014.
"The MSPT has grown beyond my wildest dreams," Mileski told PokerNews. "What started as a tour that catered to my fellow Minnesotans and has grown to serve players all across the country. I really couldn't be happier, and I can tell you that the MSPT has a bright future."
So what makes the MSPT, which is currently hosting a stop at Meskwaki Bingo Casino Hotel in Tama, Iowa, so successful? As someone who has played the MSPT on several occasions, I contribute it to five factors.
5. Great Scheduling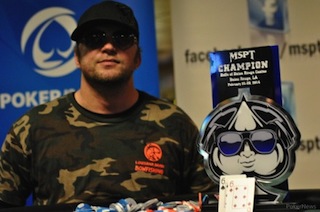 The MSPT was designed for the "weekend warriors," those who work Monday through Friday but want to play a quality tournament on the weekends. That's why the Day 1a starting flight start at 4 p.m. on Friday and offer late registration until 9:30 p.m., to give the working man or woman time to make it from his or her job to the venue.
The MSPT has found a formula that's served them well for five seasons, and they haven't gotten greedy. They usually hold just one event — the $1,100 Main Event — with plenty of affordable $65 and $250 qualifiers feeding players into the tournament.
In addition, by holding their tournament on the weekends, they often coincide with events outside the casino. For example, the recent stop at the Belle of Baton Rouge, which saw Shawn Schoreck top a field of 118 entries to win $34,105, took place at the same time as Mardi Gras. Can you think of anything better to do once you either bust a tournament or have a day off after advancing on Day 1a?
4. Venue Potential
Ho-Chunk Gaming Wisconsin Dells in South Central Wisconsin is actually a sprawling complex complete with a hotel and plenty of gaming options, but before the MSPT came to town they had never held any sort of big-time poker event. Now that a premiere tour has made it a regular stop, players from Wisconsin and nearby states have flocked to the tourist town to partake.
This has been evidenced each and every time the MSPT visits Ho-Chunk Gaming as they continually set a new state record for largest prize pool. It started in Sept. 2012 when 244 entrants created a prize pool of $243,600, then six months later 300 entries created a prize pool of $299,800. Eight months after that, 305 entries made it $305,000, and then last month a hefty 383 entrants turned up to create a prize pool of $381,000.
The last stop on the 2014 MSPT schedule saw Jason Sell win the Ho-Chunk Gaming Wisconsin Dells Main Event to the tune of $97,539. Sell scored his victory after defeating 2012 World Series of Poker National Championship runner-up Nik Stone in heads-up play.
The MSPT saw the potential in the Wisconsin market (the same can be said for others throughout the Midwest), and now they're reaping the rewards.
3. New and Improved Structure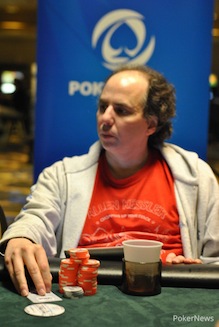 Speaking of the Ho-Chunk Gaming Wisconsin Dells, that stop marked the first time the MSPT enacted a new, player-friendly structure that was designed with the help of Allen Kessler.
"To make it fit, there were a couple of key levels in the old structure we skipped on Day 2. Our attempt with the new structure is to make it extremely smooth, so there are no big jumps," Mileski explained in an interview with PokerNews. "To do that, we have gone from 50-minute levels to 40-minute levels throughout. This way we don't skip a level, and the players actually get more playing time because we are taking breaks every three levels rather than every two in this format. Then, we go to one-hour levels at the final table when the big money is on the line."
The new structure was a result of Mileski listening to his customer base and finding a solution that met their needs. The players at the last stop had nothing but good things to say about the structure, and it'll no doubt prove popular as the season moves forward.
You can see the new MSPT structure by clicking here.
2. Great Entertainment Value
I speak from experience when I say that if you play an MSPT event, you'll get plenty of bang for your buck. The structure is kind enough that you'll get a full evening of poker in just by grinding, and possibly more if you play your cards right. Plus, in many instances you'll have a shot at a six-figure payday — just ask Dan Colpoys, who topped a field of 453 entries to win the inaugural MSPT Golden Gates in Blackhawk, Colorado for $114,156.
Even if you don't have the opportunity to play an MSPT, Mileski offers fans the chance to share in the excitement. For Season 5, he brought on the PokerNews Live Reporting team to offer live updates throughout each Main Event, and then for most final tables he offers a live stream complete with hole cards.
That means poker fans were able to share in the excitement as Kou Vang made three consecutive final tables or as Pat Steele and Brett Kuznia battled at the final table of the last event of Season 4 to determine who would become the MSPT Player of the Year. These are just a couple of the stirring storylines that have sprung up in Season 5, and it's just getting started.
1. Loyal Players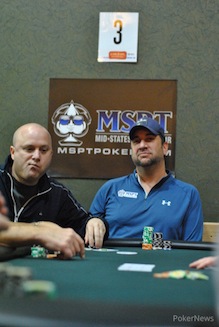 The real secret to the MSPT's success is that they treat you like family. That may sound a little corny, but it's true. Whenever the MSPT rolls into town, there are two types of players: locals who're competing for hometown pride, and traveling pros who've developed a sort of nomadic kinship.
Among those you'll find at almost every stop are Team MSPT pros Blake Bohn, Matt Alexander, and two-time champ Matt Kirby; Season 4 Player of the Year Patrick Steele; former champs Jeremy Dresch, David Gonia, and Dan Sun; and Everett Carlton, who has made a record eight MSPT final tables.
"Whether you travel the circuit or are playing your first MSPT, our goal is the same," explains Mileski. "We want to provide you with a quality poker experience that'll not only be competitive, but also a ton of fun."
By treating their players as people and not just numbers, the MSPT has cultivated a loyal following that grows with each stop. This is especially true at Meskwaki, which loves the MSPT so much they bring them back three times a year.
Have you ever played a MSPT event? If so, tell us what you thought in the comments section below.
Remember, the PokerNews Live Reporting team will once again be on hand to provide live coverage of this weekend's $1,100 Main Event, which boasts a $300,000 guarantee.
For more information on the MSPT, please head over to MSPTPoker.com.
Get all the latest PokerNews updates on your social media outlets. Follow us on Twitter and find us on both Facebook and Google+!