One SCOOP or Two: Chatting with Team PokerStars Pros Bertrand Grospellier & Jake Cody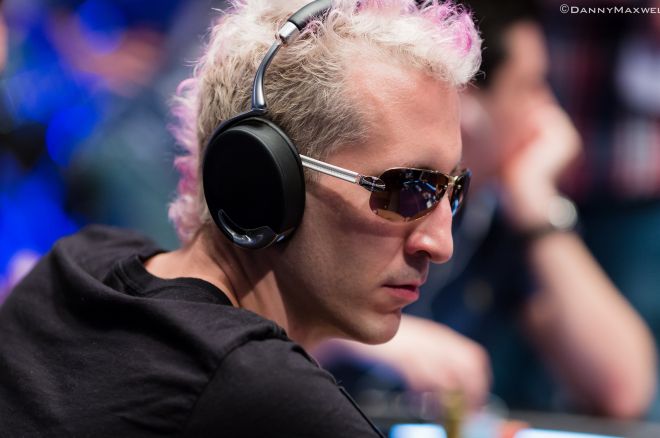 This past weekend, PokerStars kicked off the highly anticipated 2014 Spring Championship of Online Poker (SCOOP), which features 45 events on its schedule. Each event features three buy-in levels — low, medium and high — which means a total of 135 tournaments will be taking place from May 4-18.
The tournaments series is one of online poker's most anticipated of the year, and tends to attract some of the games best including the vast majority of Team PokerStars Pros. Two members of that prestigious team, Bertrand "ElkY" Grospellier and Jake Cody, have had SCOOP success in the past, and both are planning to play a full schedule here in 2014.
PokerNews recently caught up with both Grospellier and Cody for a little SCOOP talk.
PokerNews: The 2014 SCOOP is here. What are you plans for it? Will you be playing a full slate of events?
Grospellier: Yeah, I will be playing almost everything except the first event because I'm travelling to Canada especially to grind those on a good time zone.
Cody: I'm really looking forward to it this year. I'm going to be playing most of the hold'em events and I like to stay fresh, so it's more likely that I'll play a full schedule every other day so I can sleep properly.
What sort of things do you do to prepare for SCOOP?
Grospellier: I would try to play a bit more online just before but besides that make sure I have a really good set-up in a comfortable place.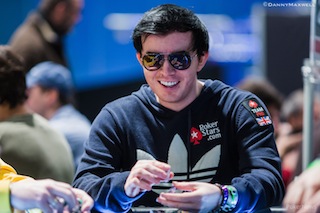 Cody: I like to make sure I'm fully rested and have food in and a comfortable environment to play in.
Are there any events that stick out to you on the schedule or ones that you're particularly excited about playing?
Grospellier: Obviously the Main Event is always the most exciting one, but I also look forward to the NL 2-7 Single Draw and High Roller Heads-Up.
Cody: I love all the big buy-in hold'em events. The structure is just so sick – it reminds me of big live events like the EPT.
In 2011 you both won a SCOOP event. Where does that rank for you among your poker accomplishments?
Grospellier: Pretty high actually. It meant a lot to me because it was one of the last remaining titles I didn't have, and having both WCOOP and SCOOP titles was something very important to me as they are the most prestigious titles in the online world.
Cody: I'm very proud to have won one. It was a tough event, too, which made it even sweeter.
Aside from winning that event, what's your best SCOOP memory and why?
Grospellier: I think the pot-limit five-card draw event the year before when I came third. It was such a fun tournament in a completely new game for me.
Cody: Last year I flew out to Mexico to meet up with Chris Moorman and a few of the American players and played SCOOP out there, it was really amazing. I would highly recommend it and would love to go back one day.
Is there a friendly rivalry between you and your fellow Team PokerStars Pros during big PokerStars events like this? If so, who do you generally compete against?
Grospellier: Not especially more than usual, but there will be if I have a shot at winning the leaderboard and some others do.
Cody: Being a predominantly live tournament player I would say I'm much more competitive in that environment, but having said that, I'm competitive in every single environment, so I guess there is always a bit of rivalry.
Can you describe your "grind station" for us? In other words, where and on what will you be playing SCOOP?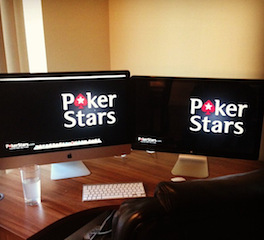 Grospellier: As I'm usually travelling to Canada especially for these, I play on my laptop but buy an extra screen for the duration of the series.
Cody: At my house in Leeds there's a room next to the kitchen I converted into an office with custom-made desks and chairs – it's pretty awesome. I play on my iMac when I'm playing a serious session with an extra screen.
Four-color deck or traditional two color? Why?
Grospellier: Four-color deck because I like the Nova theme the best.
Cody: Haha, I like it old school with two colors, but if I play more tables I think four-color makes sense if the tables are smaller and you can instantly identify suits.
Do you do anything else while grinding SCOOP? For instance, do you watch TV, listen to podcasts, chat on Skype, or anything along those lines?
Grospellier: I really try not to do anything as SCOOP is a series with multiple events and I usually grind a bit on PokerStars.fr at the same time. I want to maximize my focus on the tournaments.
Cody: In a serious session, no way! No distractions.
Get all the latest PokerNews updates on your social media outlets. Follow us on Twitter and find us on both Facebook and Google+!