Pennsylvania State Sen. Kim Ward Now Supports Bringing Online Gambling to the State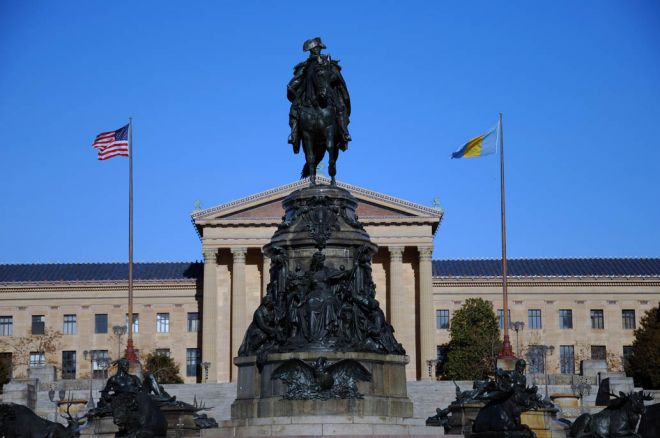 Pennsylvania's iGaming study released Wednesday painted a "very intriguing" picture of the prospects of licensing and regulating the activity, according to State Sen. Kim Ward.
Ward, who chairs the Senate Community, Economic and Recreational Development Committee that ordered the study, said she now supports bringing online gambling to the state after previously being neutral on the topic.
She considers iGaming one of three big issues that the state will be addressing in its budgetary discussions.
"Internet gaming, pensions and liquor are the big issues on our plate," Ward said in a phone interview with PokerNews. "iGaming hasn't been there in the past, but now that this looks like it could be a source of income it will probably become a prominent part of the discussion."
Ward previously indicated that she wanted the study to address revenue projections for online gaming, what effect it would have on jobs in the state, and if it would cannibalize the brick-and-mortar operations already in place. All her concerns were positively addressed.
Titled "The Current Condition and Future Viability of Casino Gaming in Pennsylvania" and handled by the Senate Legislative Budget and Finance Committee, the study was considered a key element as to whether Pennsylvania would move forward with a serious push for iGaming. It estimated that iGaming could generate $184 million (77 from poker) in revenue its first year and $307 million (129 from poker) in subsequent years.
The report also suggested iGaming is more likely to be synergistic and generate an increase in casino foot-traffic and land-based revenues than to be cannibalistic.
According to the study: "There is reason to believe there may be some complimentary effect that could generate more revenue for offline casinos. The fact that iGaming caters to a market of new gamers presents casinos with an opportunity to attract new customers. In particular, the younger and higher income demographics of online gamers makes them an attractive demographic for land-based casinos whose crowds tend to be older."
There currently is not an iGaming bill in the Pennsylvania Senate while there is one in the House, and the House Democratic Policy Committee held a hearing on Internet gaming's impacts last week. However, Ward said that she believes iGaming will originate from the Senate.
She plans to hold a hearing in the Senate Community, Economic and Recreational Development Committee to discuss the study in the first week of June, inviting representatives of the Pennsylvania Gaming Control Board, Department of Revenue and land-based casinos. To this point, Ward said she's only heard from one casino that Pennsylvania shouldn't pursue Internet gambling. With staunch opponent Sheldon Adelson owning Sands Casino Resort Bethlehem, it's not difficult to figure out which casino that might be.
"The purpose would be to talk to the gaming board about some of the regulatory issues addressed in the study, the department of revenue about the money, and we want to hear from the casinos," Ward said. "Many just got this study today, so we'll take some time to digest it and then explore if they are wary or enthusiastic."
Get all the latest PokerNews updates on your social media outlets. Follow us on Twitter and find us on both Facebook and Google+!