Eight Players to Watch at the $50,000 Poker Players Championship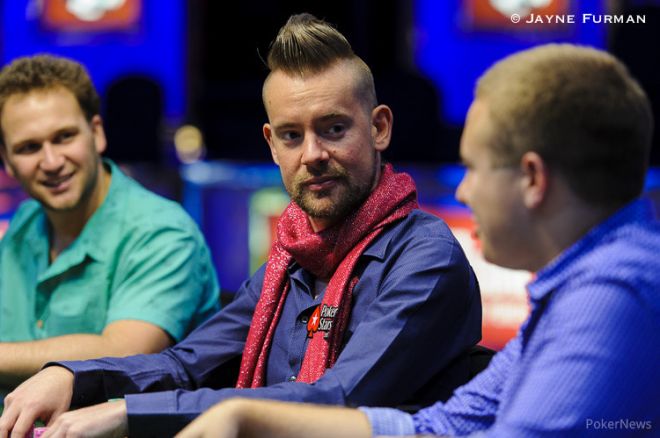 When amateur Chris Moneymaker won the World Series of Poker Main Event in 2003 and poker exploded on a global scale, thousands of hopefuls suddenly found themselves drawn to Las Vegas for a shot at poker glory.
While it was once considered poker's World Championship, the sheer size of the fields in the modern day Main Event served to water down that title a bit and the poker world began looking at the tournament as a bit of a crapshoot. Even the $10,000 buy-in, once considered something only the best poker players in the world would be willing to put up to play, has devalued since the event began in the 1970s.
At the urging of the game's top professionals, the WSOP started a $50,000 H.O.R.S.E. Championship in 2006, thinking the massive buy-in and variety of poker variants would only attract the cream of the poker crop, creating a new World Championship.
Legendary high-stakes rounder Chip Reese won that inaugural event and after he passed away in 2007, they named the trophy that comes with the win in his honor. In 2010, they changed the format, replacing H.O.R.S.E. with an eight-game mix that includes no-limit hold'em, pot-limit Omaha, 2–7 triple draw lowball, limit hold'em, Omaha 8, razz, seven-card stud and stud 8.
They also started calling the event the Poker Players Championship and with its deep structure and variety of games, most would agree the event has served to decide who the best poker player in the world is at the time.
The 2014 WSOP's incarnation of the $50,000 Poker Players Championship kicks off at the Rio Sunday and with the help of a few players who have found past glory in the event, PokerNews has put together a list of players to look out for as things get up and running.
George Danzer
If you haven't heard the name George Danzer at the 2014 WSOP already, you simply haven't been paying attention.
Danzer has two bracelet wins and has jumped out to a 300-plus point lead in the 2014 WSOP Player of the Year race. The bracelets came in the $10,000 Seven Card Stud Hi/Lo and $10,000 Seven Card Razz events, games that are both a part of the Players Championship eight-game mix. Plus, Danzer placed fifth in the $10,000 Limit 2-7 Triple Draw and narrowly missed another final table finishing ninth in the $10,000 No-Limit Hold'em Six Handed event.
If there's anybody that's prepared for this event, it's Danzer.
"How about George Danzer?" said 2011 $50,000 Poker Players Championship winner Brian Rast. "This is a guy that is playing well and running well. That's what you're looking for."
Calvin Anderson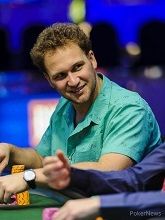 With a summer that already includes a bracelet win in the $1,500 Seven Card Stud Hi/Lo and final table appearances in the $10,000 Seven Card Stud Hi/Lo and $10,000 H.O.R.S.E, a lot of the sharps are all over Calvin Anderson in an event like the $50k Poker Players Championship.
"Calvin Anderson is a guy who has been playing well all series," said Rast. "I played with him for a little while in the Dealers Choice. He plays all the games. That's really key: Knowing all the games."
Anderson also started the series with a deep run in the $25,000 No-Limit Hold'em Mixed-Max event and is coming off a big 2013 WSOP where he had six cashes in everything from six-handed no-limit Hold'em to 2-7 triple draw lowball.
Benjamin Yu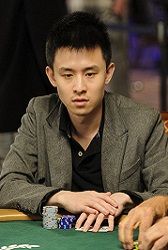 Benjamin Yu is not exactly a household name. But with deep runs in the $1,500 H.O.R.S.E, $10,000 H.O.R.S.E, $1,500 Limit 2-7 Draw Lowball and $1,500 Seven Card Razz event already this year, his is a name that is certainly on the radar of the mixed-game specialists here in Las Vegas.
Dating back to 2008, Yu has collected a total of 21 WSOP cashes for $268,524 and put the mixed-game world on notice in April of this year with a runner-up finish in the PokerStars European Poker Tour's H.O.R.S.E Championships at the EPT Grand Final in Monte Carlo.
David Baker, who made the final table of the $50,000 The Players Championship Event in 2010 (finishing sixth), says he'll undoubtedly have his eye out for Yu.
"I think he's definitely a player that's under the radar and most people might not know about," he said. "He's good at all the games."
Alexandre Luneau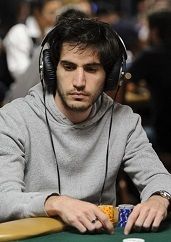 After final tabling three different Stud events in the lead up, Brit Matthew Ashton won this event one year ago. But the player he's got his eye on coming into this year's Poker Players Championship is France's Alexandre Luneau.
"One player who hasn't played in Vegas the last couple of years but decided to come this year is Alexandre Luneau, who is one of the very best all around players there is," Ashton told PokerNews. "He's one of the biggest mixed game winners online and has had a couple of results this year already."
Luneau had three WSOP cashes on his resume prior to this year, but none since 2011. If the start of the 2014 WSOP is any indication of his mixed-game prowess, it appears Luneau is ready for big things. Since returning to Las Vegas this summer, he's already booked a fifth-place finish in the $1,500 Limit Omaha Hi/Lo for $58,769 and an eighth-place run in the $10,000 Limit 2-7 Triple Draw for $38,961.
Marco Johnson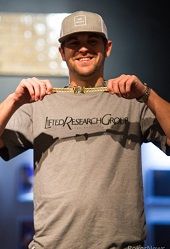 Marco Johnson had finished runner-up in World Series events an amazing three times before finally winning a bracelet in the $2,500 Limit Hold'em Six-Handed event last year.
In all, he's booked 26 cashes at the WSOP for $1,416,204 and his record reads like a list of poker variants available on the World Series felt. He's earned money in everything from eight-game to H.O.R.S.E. and has built a reputation as one of the best high-stakes mixed-game cash players in the Las Vegas scene.
In fact, Johnson booked his second cash of the 2014 WSOP Saturday, bubbling the final table of the $1,500 Dealers Choice Six-Handed event, finishing seventh in a tournament that featured 16 variations of poker, including two that had never been played at the WSOP before.
"He's a very strong, very good player and he knows how to play all the games," said Baker.
Paul Volpe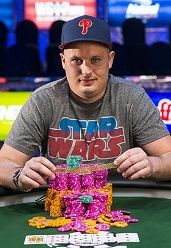 Ashton believes many players overrate the importance of ability in the limit games compared to the big bet games in the tournament.
"The No-Limit Hold'em plays really big with the size of the antes and some of the older players play very weak tight in both No-Limit Hold'em and Pot-Limit Omaha thinking they can make up for it with their edge in limit games," he said. "I think that idea is overrated. I would take the skilled big bet player who is competent in the limit games over the specialist limit player playing scared in the big bet."
With that idea in mind, Ashton says he likes the chances of a player like Paul Volpe. Volpe won his first bracelet earlier this year in the $10,000 No-Limit 2-7 Draw Lowball event, beating Daniel Negreanu heads-up and a final table full of multiple bracelet winners. He also has career live tournament earnings of $2,719,461, and if you're looking for no-limit hold'em chops, Volpe proved he has them with an amazing run in early 2013 that included two World Poker Tour final table appearances in a row at the L.A. Poker Classic and Bay 101 Shooting Stars.
The Brothers Mizrachi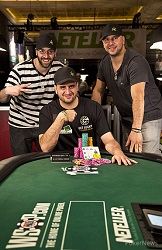 After winning the $50,000 Poker Players Championship in both 2010 and 2012, Michael Mizrachi would have to be considered a favorite in the event year in, year out. But he doesn't really see it that way.
"It's a tournament," he said. "There are so many favorites; you just have to get lucky in critical spots."
But if the three-time WSOP bracelet winner and Main Event finalist with 35 cashes worth a whopping $6,931,580 at the WSOP had to pick a favorite to do well in the Poker Players Championship, it would have to be his closest comrade in the poker world: His brother Robert Mizrachi.
Not only did Robert Mizrachi finish fifth to Michael in the inaugural $50k Poker Players Championship back in 2010, but Saturday he closed out the warm-up to this year's event, winning the bracelet in the first ever Dealer's Choice 16-game event.
"Rob plays all the games really well," Michael said. "If I have to pick someone to win a tournament it'll always be Robert, especially in the mixed games."
No matter how you slice it, at least one player with the last name Mizrachi is going to be one to watch in this year's $50k Poker Players Championship – possibly both.
Who will you be watching in the $50K Poker Players Championship? Let us know in the comments section below, and be sure to follow our live coverage at the PokerNews Live Reporting page!