Hollywood Poker Open Director Bill Bruce Previews $2,500 Championship Event in Las Vegas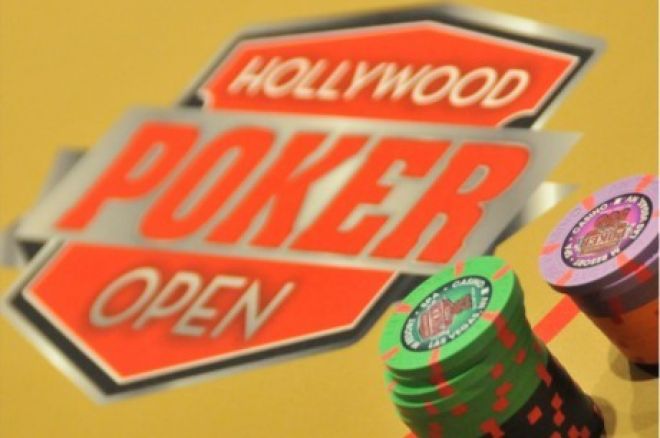 In two days, the Hollywood Poker Open Championship Event will begin at the M Resort in Las Vegas. The $2,500 buy-in tournament with a $500,000 guaranteed prize pool will run from June 27 through June 29, and many of poker's top talents are expected to participate in the annual event.
To learn more about the championship event, we caught up with tournament director Bill Bruce this week. Bruce, who has organized HPO events since the tour's inception, filled us in on the expectations for this weekend's tournament as well as last-minute satellite info for anyone interested in playing for a fraction of the buy-in.
PokerNews: Last year more than 200 players won seats for the HPO Championship Event at various properties around the country. How many have won seats to this year's tournament?
Over 200 seat winners again with slightly more than last year.
How many players are you expecting overall this weekend?
I think we will have even more than last year. The question is just how many more. In 2013 we had 600-plus entrants total. This year we've added tables to the Milan Ballroom bringing the total to 65 tournament tables, so we are very optimistic. The prize pool was over $1.3 million last year and I anticipate an even larger one this year.
We know that HPO ambassador Chris Moneymaker will be playing in the Main Event. Any other big names confirmed?
I expect a lot of "big name" and poker pros will see the value of playing in a tournament where 200-plus players won their seats in regional drawings, freerolls and other random promotions. Last year some notable names that entered wereTony Dunst, Griffin Benger, Allen Kessler, David Tuthill, Alex Masek, Kyle Cartwright, Lee Childs, Jonathan Little, John Dolan, David Nicholson, Kurt Jewell, Tim West, Tony Cousineau, Bryan Devonshire, Matt Brady, Ashy Butler, Chance Kornuth, Kevin Saul, Ryan Tepen, Jason Wheeler, Owen Crowe, Randy Dorfman, Keith Ferrera, Will Jaffe, Aaron Massey, Jeff Fielder, Bryn Kenney, Kory Kilpatrick, Joe Kuether, Jean Gaspard, Billy Kopp, Brian Lemke, Jared Palmer, Justin Zaki, Bryan Piccioli, Ravi Raghavan, Mickey Petersen, Maureen Feduniak and of course (champion) Ana Marquez.
As you said, the Main Event will be held in the Milan Ballroom at the M Resort. How does the venue rate compared to others you've worked at in your many years in the industry?
The tournament room is very spacious and comfortable with lots of TVs for sports fans. The Refreshments are close and convenient and the cocktail staff has the room covered from a service aspect. It's also right next to the pool which brings a distinct vibe to the breaks. (Editor's note: During Saturday's second break there is a bikini contest scheduled at the pool)
Are there any Satellites left that players can get in at the last minute?
As you know players can buy-in directly for $2,500 and join that field of 200+ seat winners. There are Megas still available on Thursday at 12 p.m., 4 p.m., 7 p.m. and 10 p.m. and Friday morning at 10 a.m. We will have Single Table Satellites Friday morning starting at 10 a.m. also.
An $1,800 pot-limit Omaha event is included in the HPO schedule this week. Why was it decided to run a PLO side event rather than the typical NLHE?
There are so many other no-limit events going on Saturday in town that day. The HPO has the only PLO tournament on Saturday so we hope all the PLO players in town will come play our event.
This weekend's Championship Event brings an end to Season 2 of the HPO which included six regional stops around the country. Talk about how the season has gone leading up to the championship.
The events have been very well received everywhere we have gone. Attendance steadily increased at each venue as the season progressed. The structures are just so good and the juice is less than similar circuit and tour type events. It really is a must-play if it is anywhere near your hometown.
Anything else you want to add about the event?
I'd just like to add that I sure do appreciate all the support from the players for the event last year and throughout the season. Our staff understands that poker players have a lot of choices nowadays in which tournament to attend. We are going to make every effort to make you feel appreciated every day, every time in every tournament you play with us.
Be sure to follow our live coverage of the 2014 Hollywood Poker Open Championship Event at the PokerNews Live Reporting page this week!