Norway Wants to Bring the Norwegian Poker Championship Back Home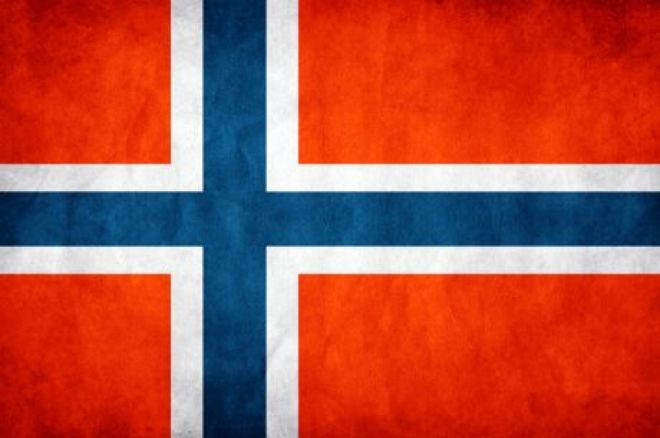 Norway's Ministry of Culture has issued a recommendation asking to allow poker home games, small poker tournaments, and a national poker event inside the country.
As reported by PokerFuse, the consultation launched by the Ministry of Culture could lead to significant changes in Norway's currently highly restrictive approach toward online poker.
Signs of improved poker conditions in Norway initially appeared in late 2013 when Norwegian poker pro Ola "Odd Oddsen" Amundsrud publicly challenged any Norwegian politician to play him heads-up for one million Norwegian Kroner (about $167k) over 10k hands. The challenge was accepted by Progress Party politician Erlend Wiborg, bringing the issue of poker regulation to the national spotlight.
Norwegian Poker Championship back in Norway?
If the Culture Ministry's recommendations were to be adopted, Norwegian recreational and professional poker players would almost immediately feel the benefits.
The national event suggested by the Ministry may in fact represent the most significant change, especially considering how home games and small poker tournaments are difficult to monitor.
Norwegian poker players have been required to travel to other countries to play in the annual Norwegian Poker Championship since 2008, when the series was played in Nottingham England. Since then the series has visited Latvia before settling in on Dublin, Ireland for the past few years.
While the Ministry of Culture recommends changing the country's gaming laws, they also recommend some specific regulation for the game of poker in Norway.
The structure envisioned includes a national poker tournament with five regional satellite events, all hosted by one operator. The Ministry also recommends a player friendly rake cap of 10%, and a cap on the top prize of two million Norwegian Kroner or about $334,000.
Despite a cap on the top prize, the suggested one would still be a healthy sum, and should be seen as a positive change for Norwegian poker players who in the past had to travel to be crowned their country's poker champion.
Changes also for recreational players
The Ministry of Culture recognizes that many Norwegians enjoy playing a friendly game of poker and that home games are difficult to monitor.
The regulatory group is recommending to allow home games with up to 10 players, and a cap on the buy-in of 500 Norwegian Kroner or about $83.
Perhaps more importantly, the Norwegian government seems intent on allowing online poker, even though there are currently some delays due to some questions by the European Free Trade Association (EFTA).
Even though Norway is not a member of the European Union (EU), it is expected to adopt many European regulations as a EFTA member.
Stay tuned at PokerNews as more develops in Norway.
Photo courtesy of th01.deviantart.net
Get all the latest PokerNews updates on your social media outlets. Follow us on Twitter and find us on both Facebook and Google+!