First Billion-Chip Pot Hits Full Tilt Play Money Tables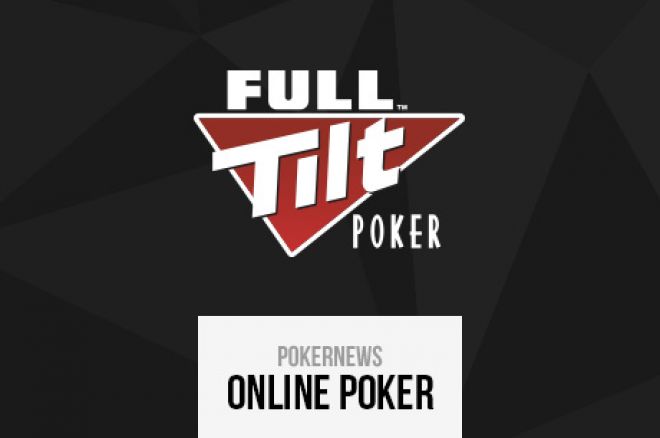 An important milestone was reached on June 25, 2014 at Full Tilt, when six players at the 250,000/500,000 six-card pot-limit Omaha play money tables battled for the first 1,000,000,000-chip pot — that's right, one billion chips.
Although the action at the play money tables cannot really be compared with the real money ones, the way the hand developed shows how things seem to be getting pretty serious at the "for fun" version of the poker room.
As reported by the Full Tilt Poker blog, the action involved six players with stacks ranging from a maximum of 674,420,000 to a minimum of 17,500,000.
Here's a look at the players and the stacks at the beginning of the hand:
| Seat | Player | Stack |
| --- | --- | --- |
| 1 | JotaJotinha | 22,470,000 |
| 2 | 1shini1 | 674,420,000 |
| 3 | blinds5 | 102,800,000 |
| 4 | overtetop | 17,500,000 |
| 5 | Mitti7 | 490,580,0000 |
| 6 | Sir_Ulrick 70 | 194,480,000 |
The hand started with a raise to 1,750,000 from "1shini1" and was immediately followed by a reraise to 6,000,000 from "blinds5", which was then called by "Mitti7". After few decisive seconds, "1shini1" decided to invest even more in the hand with a reraise up to 24,750,000. Both of his opponents called.
After the flop came
, things got even more serious. After both "1shini1" and "blinds5" decided to check, "Mitti7" chose to go for a 48,000,000 bet to which "1shini1" answered with a raise to 219,000,000. Set with the risk to play for almost his entire stack, "blinds5" decided to fold, but then came an all-in raise to 465,300,000 by "Mitti7." "1shini1" almost instantly called.
Once the remarkable pot was set, the two hands were turned up:
Mitti7:

1shini1:
The turn came the
and the river dropped the
. "1shini1" managed to hit a king-high flush that gave him the opportunity to bring home the richest pot Full Tilt has ever seen at its play money tables.
How Much Did "1shini1" Win?
Considering that Full Tilt's play money tables do not offer players the possibility to win real money prizes, the amazing pot won by "1shini1" is unfortunately equal to zero dollars, and cannot be converted into any real money amount.
However, it is also true that although every player who plays at the "fun" tables receives a free daily refill of 1,000 chips, players are always given the opportunity to boost their bankroll by buying play chips for real money, which makes then possible to calculate the real value of "1shini1's" huge win.
As for what is available on Full Tilt's store, play money chips start from a minimum of 200,000 chips for $1.99 and go all the way to a maximum of 100,000,000 chips for a top refill that would cost a player the remarkable sum of $199.99, which means that the 1,006,260,000 pot won by "1shini1" could be considered to be equivalent of approximately $2,000.
Get all the latest PokerNews updates on your social media outlets. Follow us on Twitter and find us on both Facebook and Google+!