Five Things to Do at this Weekend's MSPT Majestic Star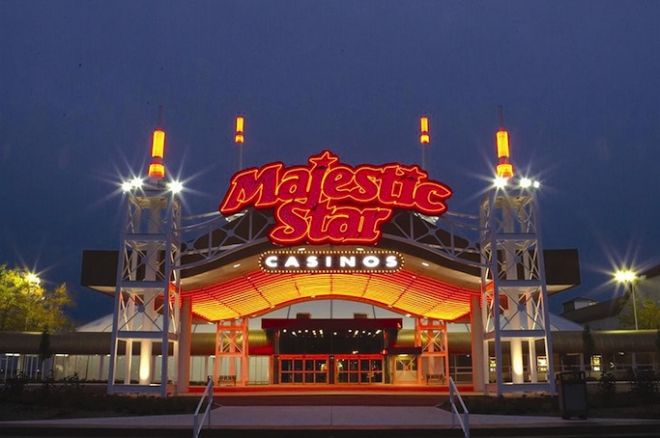 Season 5 of the Mid-States Poker Tour (MSPT) will continue this weekend with a new $1,100 Main Event, which features a $200,000 guarantee, at Majestic Star Casino in Gary, Indiana.
The Main Event will be held over three days beginning Friday evening with Day 1a at 4 p.m. local time. Day 1a will play 14 levels. Saturday's Day 1b will also start at 4 p.m. and play 14 levels. Players who advance from Day 1a are not eligible to play in Day 1b, and the remaining players from each flight will combine on Sunday morning at 10 a.m. and play until a champion is crowned.
"We have been putting the word out about the MSPT since we signed on with them and have been receiving good feedback on Majestic Star hosting this event," Majestic Star poker room manager Darrell Sangster previously told PokerNews. "We have had many calls about the event. So there has been a general buzz about this MSPT event."
The MSPT has already hosted a stop at Majestic Star in its fifth season. Back in March, Ken Baime of Glenview, Illinois topped a field of 301 players to win the $77,681 first-place prize.
For those planning to attend MSPT Majestic Star this weekend, we've put together a list of five things you ought to check out in between all the great poker action. Check it out.
No. 5: The Steakhouse at Majestic Star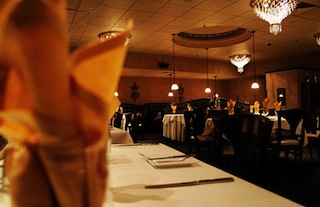 From daily specials featuring freshly prepared entrees and scrumptious appetizers, to fine wines and heavenly desserts, the gourmet cuisine at The Steakhouse at Majestic Star is one of Chicagoland and Indiana's finest taste sensations.
The steakhouse is open from 5-11 p.m. on Friday and Saturday, and 5-10 p.m. on Sunday. They have an expansive menu — which can be viewed here — but on Friday and Sunday we recommend their $27 special, which offers a choice of either baked french onion soup or house salad for a first course, either roasted chicken, pork chops, or ribeye for the main course, and even a dessert.
No. 4: Passports Buffet
"Selections of delicious cuisines from around the globe, at Passports Buffet you're sure to find that it's all delicious."
That's the tagline to Majestic Star's popular buffet. As far as MSPT poker players are concerned, the buffet is open on Friday from 4:30-10 p.m. for dinner and offers seafood and prime rib. The cost is $24.99 per person.
On Saturday, a breakfast buffet is offered from 7-10 a.m. for $10.99, and then lunch is served from 11 a.m.-3 p.m. for just $12.99. A seafood and prime rib dinner follows from 4:30-10 p.m.
Finally, on Sunday breakfast is offered from 7-10 a.m. for $10.99, and then a $14.99 brunch follows from 11 a.m.–3 p.m. Dinner that night runs from 4:30-9 p.m. and runs $14.99.
No. 3: The Michael Jackson House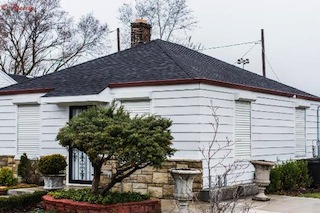 Not far from Majestic Star Casino, at the southwest corner of 23rd Ave. and Jackson St., is a tiny ranch house that is a point of interest in Gary, Indiana. That's because the weathered house at 2300 Jackson Street is the birthplace of pop superstar Michael Jackson.
"A very small house for all the kids to be raised in. Tough neighborhood but the house looked great," said one reviewer on Trip Advisor. "Just a unique place to visit and to say you been there. The town of Gary is a mess and it's hard to believe that this is where the Jackson's got their start."
For poker players that are a fan of the King of Pop, this is a must.
No. 2: Plenty of Gaming to Enjoy
Located just 25 minutes from Downtown Chicago, Majestic Star Casino offers some of the best gambling entertainment in the area. With over 1,600 slots and nearly 70 table games, there's plenty for everyone.
Among the new slots being offered on the property are the popular Walking Dead machines and Tarzan of the Apes. As far as table games are concerned, there are plenty of games to choose from including blackjack, mini baccarat, roulette, craps, Mississippi stud, and pai gow poker.
As far as poker, their 21-table room offers games from $3-$6 limit up to $5-$10 no-limit hold'em. They also spread $5-$10 limit Omaha hi/low, $1-$5 stud, $1-$3 pot-limit Omaha, and are willing to spread specialty games such as H.O.E., H.O.S.E., and O.E.
No. 1: R&B Singer Chante Moore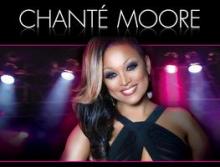 Every once in awhile dates align that allow poker players to enjoy both a great poker tournament and a show. At Majestic Star, players have the chance to check out R&B singer Chante Moore as she performs for one night only at the Majestic Star Event Center.
On Friday, August 1 at 7 p.m. and 9 p.m., Moore will take to the stage to perform hits such as "Loves Taken Over" and "It's Alright." Tickets are only $25, so if you bust Day 1a early, be sure to get your groove on.
For more information on the MSPT Majestic Star, visit msptpoker.com.
*Photos courtesy of majesticstarcasino.com.
Get all the latest PokerNews updates on your social media outlets. Follow us on Twitter and find us on both Facebook and Google+!