Could Disallowing Participation of Horse Racing Tracks Stop California Online Poker?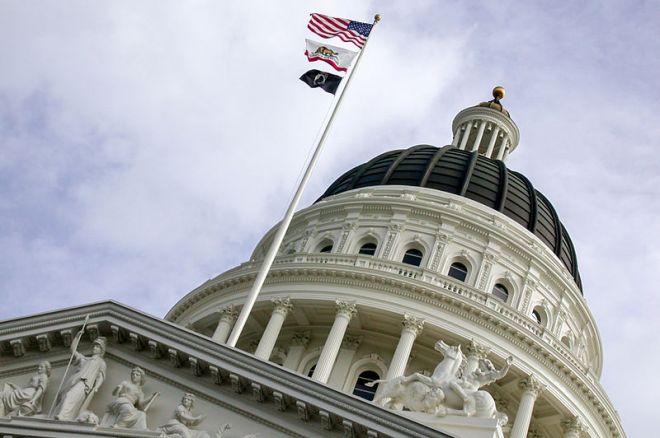 Whether or not to allow horse racing tracks to participate in online poker may be a bigger issue preventing legislation from passing in California this year than the bad actors clause.
That's the impression Poker Players Alliance executive director John Pappas got at the Global iGaming Summit and Expo (GiGse) last week in San Francisco.
"I think some level of compromise can be made on the bad actors," Pappas said. "From what I can tell, those differences can be resolved. Anyone who says that's the reason it isn't happening is using it as an excuse. But saying the horse racing tracks can't be a part of the market whatsoever doesn't leave any room for compromises."
Both online poker bills in the state assembly and senate have language that would prevent the inclusion of racetracks at the request of 13 Indian tribes that have joined together in a united front on the details they want in legislation.
These are the same 13 tribes that are pushing for a bad actors clause in order to keep PokerStars from entering the market, and in both cases an apprehension for competition seems to be at the center.
The Morongo Band of Mission Indians and three California card clubs — Commerce, Hawaiian Gardens, Bicycle — that have partnered with PokerStars have indicated that they aren't opposed to allowing the racetracks to participate.
In previous years, the bills introduced by State Sen. Rod Wright did include the racetracks, but Wright is under suspension after being found guilty of eight felonies for lying about where he lived when he ran for office in 2008. From the controversy, the tracks lost perhaps their biggest supporter, but they do have others.
"A horse track representative spoke at the conference and made it clear that they still have powerful allies in the assembly and senate, and that it would be wholly unacceptable to have a bill that excluded them," Pappas said. "Some tribal representatives made it clear that it's wholly unacceptable to them that the tracks be included. Without some accommodation made, the bill will probably sit shelved."
Even though the 13 tribes and 25 card rooms outside of the big three have maintained their hard line on so-called bad actors, or companies that offered online poker in the state following the passage of the Unlawful Internet Gambling Enforcement Act (UIGEA) in 2006, Pappas said his opinion from talking to people at the conference was that those positions have softened following the acquisition of PokerStars last month by Amaya Gaming.
These views expressed by speakers at GiGse reinforced that take. Amaya was the lead sponsor of the conference.
There's room for compromise on PokerStars' inclusion, such as requiring the company to issue a payout to other participants for its perceived indiscretions, bringing other tribal interests into its coalition, or sitting out of the market for a certain amount of time. If New Jersey approves a license for PokerStars under Amaya, it will make it difficult for the opposition in California to continue without budging.
"Dave Rebuck and his team at the New Jersey Division of Gaming Enforcement (NJDGE) will be one of the first to evaluate this contemplated new entity," said Richard Schuetz, commissioner of the California Gaming Control Commission (CGCC), speaking at GiGse. "This is one of the finest regulatory agencies in the world, with sophisticated investigatory assets and a strong commitment to maintaining a positive image for the industry. One would have to think that their view would be a powerful voice in how this new entity fits within the U.S. regulatory model."
Though perhaps many of the tribes aren't that interested in California passing a bill this year. Pappas left GiGse doubtful that a consensus will be built by the end of next month.
The bills have until Aug. 31, the day the California legislative session ends, to pass in order to become law this year. A representative of Assemblyman Isadore Hall, who chairs the Assembly Committee on Governmental Organization that held a hearing on Internet poker in April, told PokerNews last week that there are no iPoker hearings scheduled at this time. The legislature is currently on recess until Aug. 4.
"I think the prevailing concern is that some of these tribes aren't really interested in getting a bill done this year, and that some of the lawmakers would like to see it delayed as well," Pappas said. "They'd like to push it off another year to build alliances, fund raise, and kind of assess the situation as it develops in other states and with the federal government."
Get all the latest PokerNews updates on your social media outlets. Follow us on Twitter and find us on both Facebook and Google+!