PokerNews Op-Ed: Five Players That Deserve Poker Hall of Fame Nominations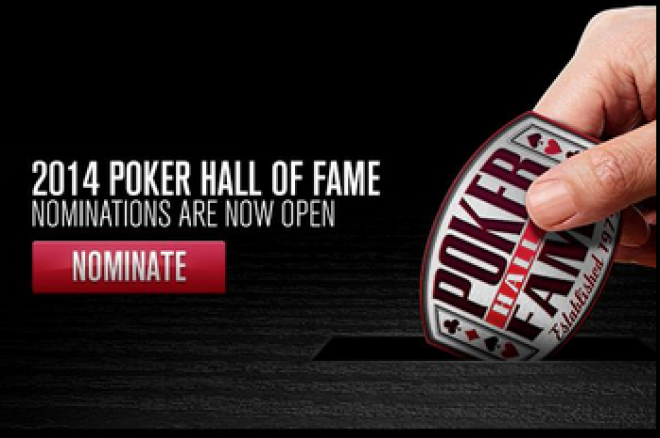 Nominations for the Poker Hall of Fame Class of 2014 are open until this Friday, August 15. The World Series of Poker is currently surveying the public, which is allowed to nominate a player it feels deserves consideration for one of poker's highest honors.
The Poker Hall of Fame, which currently consists of 46 players, inducts either one or two players annually. After the public nomination process closes on August 15, the Nominating Committee will narrow the list of eligible candidates down to a final list, which will be revealed in September. Official voters, which are comprised of the 21 surviving Poker Hall of Famers and various members of the media, will then cast ballots to determine the Class of 2014, who will be inducted during this year's November Nine.
Here's the list of criteria for consideration into the Poker Hall of Fame:
A player must have played poker against acknowledged top competition
Be a minimum of 40 years old at time of nomination
Played for high stakes
Played consistently well, gaining the respect of peers
Stood the test of time
For non-players, contributed to the overall growth and success of the game of poker, with indelible positive and lasting results
To cast your nomination, click here.
To be clear, I am not a voting member of the Poker Hall of Fame. In fact, I have no association with it whatsoever. Every year I look forward to casting my nomination, and occasionally offering my opinion, which I've decided to do here.
Now, it's generally agreed among the poker community that Daniel Negreanu, who just turned 40 and became eligible for the Poker Hall of Fame for the first time, is a lock for a spot, so that leaves one spot up in the air. Here's a look at five players, who've never been previously nominated, that I believe deserve consideration into the Poker Hall of Fame.
Marcel Luske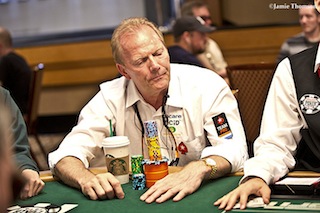 The Poker Hall of Fame is long overdue to induct foreign players into the ranks. Nominations have been made in the past, such as Thor Hansen and Chris Bjorin, but none have received enough votes for induction. That should change sooner than later, and what better time than now when the 2014 WSOP November Nine is considered an international affair (more than half the final table is comprised of players from outside the USA).
Marcel Luske may not have a WSOP gold bracelet, but the "Flying Dutchman" has made his mark in the poker world in other ways. Since 1999, he has amassed $4,381,937 in tournament winnings, which is a particularly impressive number considering his best live cash was just $373,000 for his 10th-place finish in the 2004 WSOP Main Event. It also puts him atop the Netherlands all-time money list.
Luske has served as an admirable ambassador for the game as a well-respected member of Team PokerStars Pro, and his contributions off the felt are second to none. Luske founded Global Poker Support International, a company responsible for the International Poker Rules.
"I made up my mind many years ago to support and educate others about this game I love," Luske previously told PokerNews. "So, I have made it my mission to promote to others the experience of playing poker for entertainment and enjoyment, while trying to be the best ambassador to poker and playing well — that is my ultimate challenge."
The 2014 WSOP marks the second year in a row that Dutchman has made the November Nine, and even though it's not Luske, it'd be fitting if he received a nomination into the Poker Hall of Fame for the very first time.
Bruno Fitoussi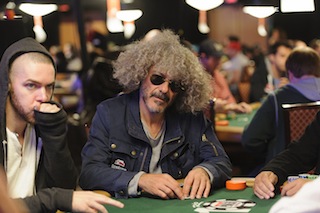 Few people are as well respected in the poker industry as France's Bruno Fitoussi. Fewer still have done as much for the game in their home country as the man affectionately nicknamed "King." That's because Fitoussi is the man responsible for establishing Paris' famed Aviation Club, which has established itself as one of poker's premiere destinations on the globe.
Fitoussi's hard work has helped grow the game in France and throughout Europe, and all the while he's found time to play. He's a high-stakes cash-game regular, and on top of that he has amassed $2,747,020 in tournament winnings dating back to 1991, which includes a $1,200,000 score when he finished runner-up to Freddy Deeb in the 2007 WSOP $50,000 Poker Players' Championship.
Fitoussi's name has been floated about for years in regards to the Poker Hall of Fame, and in my opinion it is only a matter of time before he makes his way in.
John Duthie
Back in 2004, John Duthie approached PokerStars with the idea of establishing the European Poker Tour (EPT), a historic moment Nolan Dalla recently wrote about in his popular blog. Ten years later, the EPT has grown into perhaps the most prestigious poker tour in the world outside the WSOP.
Duthie played a key role in growing that tour up until his resignation as CEO in January 2012, which came days after his contract as a PokerStars Team Pro expired.
"It is time to move on and to leave the EPT in the capable hands of the existing management team," Duthie said. "It has been a fascinating and challenging seven years and I have watched the EPT grow phenomenally in that time, thanks to the support of the players and the professionalism of a great team on the ground."
Not only is Duthie largely responsible for poker's popularity and growth in Europe, he is an accomplished players with more than $2,700,000 in career earnings. His best score of $1,426,330 came after he won the Poker Million in the Isle of Man back in 2000, and he barely missed out on a gold bracelet when he finished runner-up to Leo Wolpert in the 2009 WSOP $10,000 World Championship Heads-Up for $386,636.
Duthie is one of those guys the average poker fan may not know about, but they most certainly should. His contributions to the game are incomparable, and he ought to be honored as such with a nomination for the Poker Hall of Fame.
David "Devilfish" Ulliott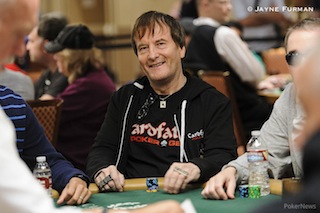 Love him or hate him, David "Devilfish" Ulliott has done a great deal for poker on both sides of the pond. One of the "Original Bad Boys of Poker," Ulliott was one of the game's first polarizing characters. Most people became familiar with the Devilfish when he defeated Phil Ivey — a future Hall of Famer — in the 2003 World Poker Tour Jack Binion World Poker Open to win $589,175, but he is also a gold bracelet winner for his win in the 1997 WSOP $2,000 Pot-Limit Hold'em for $180,310. To date, the man from Hull, England has amassed $6,218,294 in live tournament earnings.
Ulliott also has a reputation as a high-stakes cash-game player, primarily playing pot-limit Omaha. How much he's won remains a mystery, but his exploits have been documented in not one, but two tell-all poker books — his autobiography Devilfish: The Life & Times of a Poker Legend and Des Wilson's 2007 classic Swimming with the Devilfish.
Ulliott, who ranks second on England's all-time money list behind Sam Trickett, was also a star of the UK's Late Nigh Poker, which premiered in 1999. Thanks in no small part to his personality, Ulliott helped turn the program into a household name. Late Night Poker would go on to change the game by becoming the first television production to utilize hole card cams.
Ulliott is a man with his faults, but when it comes to poker, he is a living legend. He's also one of my favorite players (he's one of the reasons I became engrossed in poker in the first place), so I'm admittedly biased when I say that I'd like to see him receive a nomination into the Poker Hall of Fame.
Bob Hooks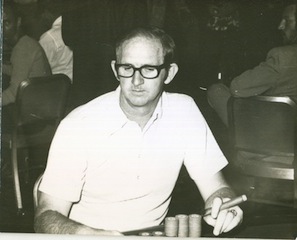 I can also be accused of being biased in advocating a nomination for Bob Hooks; after all, I'm one of the few to interview Hooks in recent years. That said, believe me when I say if it wasn't for the efforts and contributions of Hooks, poker wouldn't be the game it is today. It's for this reason that I cast my personal nomination for the man.
Bob Hooks: The Forgotten Texas Road Gambler proved to be one of the most popular pieces PokerNews ran in 2013. Readers seemed enthralled by the 84 year old's story, which included being the poker room manager at Binion's Horseshoe during the World Series of Poker and running around the Texas circuit with Doyle Brunson, Brian "Sailor" Roberts, and Johnny Moss — all Poker Hall of Famers.
Hooks also ran the famed AmVets poker club in Dallas, finished runner-up to Roberts in the 1975 WSOP Main Event, and played high stakes against the likes of Sam Boyd and Felton "Corky" McCorquodale. Hooks fell out of the poker spotlight long before the poker boom, but he is one of the few men responsible for getting the ball rolling on both poker in Las Vegas and the WSOP.
Here is a man that has given his life to poker, and he's still not done. While he doesn't play the stakes he once did, Hooks is still a regular in Texas games as well as at the Winstar Casino just across the border in Oklahoma. Bob Hooks is poker through and through, and it's high time the poker world remembers this once prominent icon. In my opinion there's no better way to do this than to honor him with a Poker Hall of Fame nomination.
For more information, visit wsop.com.
Get all the latest PokerNews updates on your social media outlets. Follow us on Twitter and find us on both Facebook and Google+!