The Betting Corner: How to Bet on Sports During the Weekend
Stuart Garlick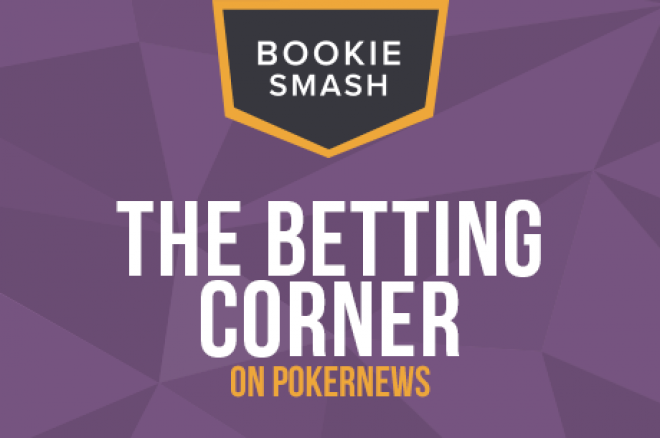 The Betting Corner is your one-stop shop to discover what's hot in sports betting and grab some useful betting tips from our friends at BookieSmash, iBus Media Network's newest online portal dedicated to sports betting.
This week we try to understand how to use some of the events from the week that was to our advantage, and we give out some useful tips to bet on Spain's La Liga and on France's Ligue 1.
Things we've learned this week
At Bookiesmash, we've been looking at the trends and patterns emerging from the European football leagues to give you the best chance of winning on your bets.
The English Premier League is in full swing after a couple of very interesting weeks of action, and we summarize what we've learned in this article.
Particularly interesting is the continuing trouble at Manchester United, where it seems players are taking their time to get used to Louis van Gaal's coaching methods and new tactical system.
Sunderland, we think, has the grit and battling qualities to stay in the Premier League, having challenged United in their match at the Stadium of Light.
Their northeast rivals, Newcastle, have a lot to be concerned about, having shown a lack of attacking power in two goalless displays. Swansea City, like Sunderland, seems to have discovered the secret of survival, and we investigate the strange case of Bojan Krkic, from prodigal son at Barcelona to lost sheep at Stoke City.
There are plenty of great bets on offer this weekend, and if you think Sunderland can continue their positive path against struggling Queen's Park Rangers, Bet365 is offering 23/10 for them to win on Saturday.
Testing the big spenders in Spain
Over in Spain, it's becoming a question of whether Real Madrid and Barcelona will resume their two-team fight for the title, or whether Atletico Madrid can retain the trophy, or a surprise package might come up on the rails.
Although it might seem like La Liga is dominated by the clubs that spend the most, there are still good bets to be had up and down the table.
Atletico Madrid hosts Eibar this weekend, and a hat-trick for its new striker Mario Mandzukic is a generous 23/2 with bwin. There are also great bets to be had as the challenge increases for Real and Barca.
Sample vintage Bordeaux while the price is good
Ligue 1 in France is another league with two superclubs, Paris Saint Germain and Monaco, against a whole bunch of hard-working but limited clubs.
However, there are signs that the two teams with big-time foreign owners might not have everything their way this year. Willy Sagnol has put together a Bordeaux team to be proud of.
It's not so long ago that the club was playing Champions League football, and as we explore, it makes a great bet, having caught many bookies unaware with its early-season form.
There's a lot more on France's surprise package here on this page.
Some useful betting strategy tips
There are plenty of strategy tips on Bookiesmash to make betting on football really pay.
We've come up with a series of things you should watch out for when entering into a new season, with players getting used to new clubs and competitions.
With clubs all over Europe signing players and selling players in the run-up to Transfer Deadline Day on September 1, it's all hands on deck for bosses of struggling clubs, making it all the more important that you take into account these movements and their impact on betting.
There are other complications which can cause a team's form to drop; these are all explained in our betting guide to the 2014-15 early season.
Get all the latest PokerNews updates on your social media outlets. Follow us on Twitter and like us on Facebook