Jason Somerville Discusses Run It UP! Season 2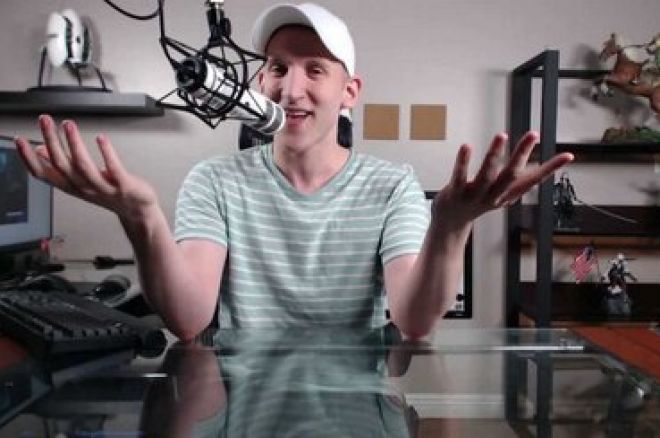 On August 31, poker pro Jason "JCarver" Somerville launched Season 2 of his poker web series "Run It UP!", which documents his quest to run $50 up to $10,000 on Ultimate Poker.
On the show, Somerville live streams his matches while interacting with fellow poker pros and fans in real time. To make it more engaging, Somerville brings his own brand of humor and energy, both of which have resonated with viewers, turning the show into a hit. So much so that this summer PokerNews joined forces with Somerville, who won a World Series of Poker bracelet back in 2011, to cohost the PokerNews Podcast during the WSOP.
During that time, Run It UP! was on hiatus, but it's now back with Somerville picking up where he left off – with $812.45 in his bankroll.
PokerNews recently sat down with Somerville to talk about Season 2 of Run It UP!
PokerNews: You kicked off Season 2 at the end of August. Was there any doubt that you would ever do a second season?
Somerville: I was always sure I'd return to Run It UP! in some form, but after creating some 150-odd lengthy YouTube videos (plus streams) over a nine-month period, I was a little burnt out. It felt great to focus just on my own poker game for awhile during the WSOP, and by the end of it I felt totally recharged and ready to cast. I took a short break, canceled my August travel plans and got to work.
Is there anything new about Season 2? What sort of changes can poker fans expect?
I've tried to build Season 2 on the back of all the lessons I learned from the first year of the show. At the start of the series in July 2013, I had basically zero editing and production skills. I almost always shot each episode the night before I released it, sometimes the hour before. To be honest, I hadn't had to regularly and accountably do anything on a schedule in years, never mind anything at all like in broadcasting. There were a lot of lessons I needed to learn about time management, production, business, casting, marketing, and while I hardly feel I've figured it out, I'm certainly on far firmer ground than last year.
I've refocused Run It UP! Season 2 on what I believe people liked most about Season 1 — fairly serious, in-it-to-win-it poker strategy combined with a sense of fun and entertainment sorely lacking in most of poker programming. I've always been a ravenous consumer of poker videos. I try to create what I'd want to watch, to answer questions I'd want to ask if I was a viewer.
Run It UP! hosted several events during its first season. Can we expect the same in Season 2?
Absolutely! We'll be doing online events consistently on UltimatePoker over the duration of the season as well as some live events here in Nevada. I'm also very excited for our second major live event at the Peppermill Reno in mid-October!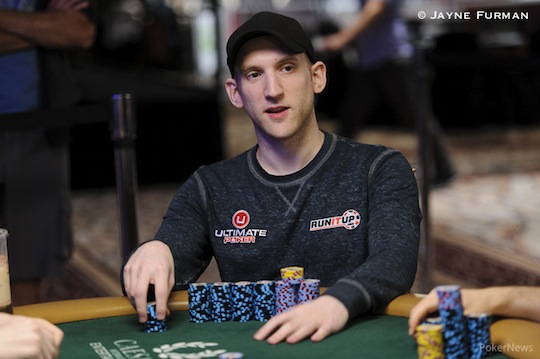 During the 2014 WSOP, Run It UP! joined forces with the PokerNews Podcast. How did it go?
I had a great time doing the show this summer with Rich Ryan and Donnie Peters. By the end of the summer, I felt like we had a great rapport as a team and produced some amazing shows. The show we did with Brandon Shack-Harris was one of my favorites, though I think the show Rich and I did with Igor Kurganov and Philipp Gruissem was probably #1 for me. Now that I think about it, almost all my favorite shows were the ones without Donnie... hmm...
Are there any guests you'd like to have for Season 2?
I really enjoyed doing the interview-style "hangout" videos in the first season. I'd never done anything remotely like it before. This season, I'm primarily solo-casting, but we'll be seeing some familiar faces return as well as a new one or two before the season wraps.
Have you had any negative feedback regarding live tapings of Run It UP! when sometimes you are seen playing hands alongside your guest?
Nope, I've never had any negative feedback at all. The player who controls the mouse makes the final decisions. There's no "one player per hand" rule online and we've always done our best to steer clear of any ethically grey areas.
We saw you appear on the popular reality-TV based podcast Rob Has a Podcast. Likewise, Ike Haxton was recently on Joe Rogan's podcast. This cross-promotion seems to be good for the game. Any chance we see you reach out to other podcasts?
I'm a big fan of collaboration. Every time I work with another person on a show I feel like I learn so much. It was great to see Ike represent poker so well on the Joe Rogan Experience, and I'd love to have a part in helping to illustrate the beauty in poker to the broader public.
Listen to Somerville on Rob Has a Podcast by clicking here.
What are your poker goals for the next year?
I want to continue to learn and improve at both pot-limit Omaha and no-limit hold'em, play as well as I can as often as I can, and to keep working on my general decision-making process. I used to set more specific targets career-wise, but these days I feel nonspecific goals work better for allowing pivots and adjustments to opportunities as they arise.
Check out the first Season 2 episode of Run It UP!
Get all the latest PokerNews updates on your social media outlets. Follow us on Twitter and find us on both Facebook and Google+!