2014 World Poker Tour National Valkenburg Day 1b: Dutchmen Luske, van den Bijgaart Advance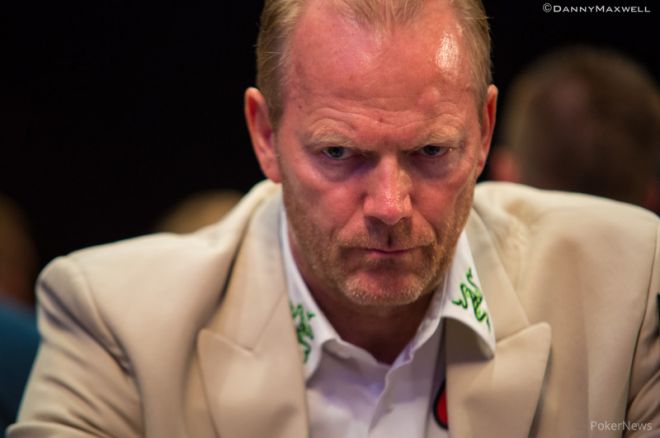 The second of two starting days at the World Poker Tour National event in Valkenburg was a huge success. A total of 224 players entered, as registration remained open until the end of Level 9 and out of those 71 still remain. Together with the 48 players that survived Day 1a there are 119 players still in contention for the first ever WPT title to be awarded in the Netherlands.
The man with the biggest stack at the end of the night was Michel van Os who bagged up 305,000 in chips. Van Os was involved in a huge pot during the second level of the day and steamrolled his table the rest of the day. Van Os briefly touched on 370,000 chips, but even with his current stack he enjoys a comfortable lead.
Among the many players that decided to re-enter on Day 1b were Patrick Renkers, Marcel Luske, Freerk Post and his brother Zeus Post. Luske and Zeus Post managed to survive and the other two won't be back on Day 2 despite giving it two shots. Renkers lasted quite a while but eventually his aces did not hold up against king-queen near the end of the night.
Luske had a bit more fortune on Day 1b, as he managed to hit two pair with ace-queen against a player who hit a lower two pair with ace-jack. At the end of the night Luske bagged up 95,500 chips, and how fitting would it be if the godfather of poker in the Netherlands would be able to make a deep run in this historic event!
Alex Hendriks, another player with lots of chips throughout the day, was gifted a big stack after he made a nut flush against a straight. The last level however wasn't kind to Hendriks who bagged up 156,000 chips going into Saturday. Marion Adriaans' day was even worse as she was knocked out holding pocket aces. Zeus Post hit a set of jacks and on the river Adriaans could not a find a way to let go of his premium hand. Zeus eventually bagged up 105,500.
Former EPT Berlin finalist and recent WCOOP event winner Joep van den Bijgaart had a great day as a big hand with kings versus treys toward the end of the night skyrocketed his stack up to around 145,000. Van den Bijgaart ultimately bagged up 131,500 chips and will return on Day 2 with high hopes.
Be sure to tune back in at 3:50 p.m. on Saturday for the second day of this event, as we're aiming to get down to a final table of nine. PokerNews.com will be right there with you throughout this event so stay tuned for more coverage throughout the weekend.
Get all the latest PokerNews updates on your social media outlets. Follow us on Twitter and find us on both Facebook and Google+!