Should You Play Poker While Hungry?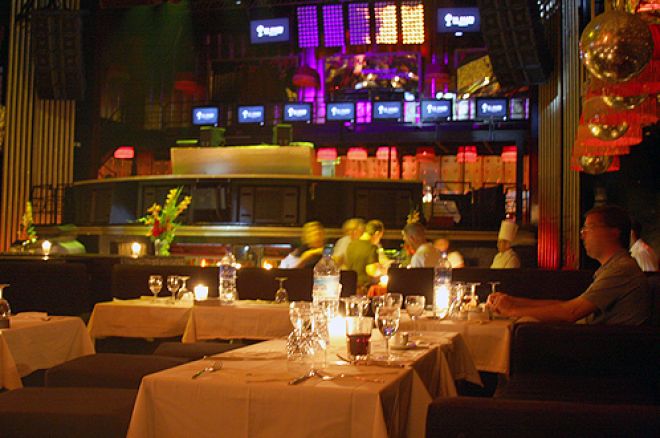 Live poker tournaments can be a grind, and planning when and what to eat is something most experienced poker professional keep in mind.
However, before the next time your stomach growls, shouting for hunger in the middle of a long day of play, you may want to think again before flagging down the server for a menu or gorge yourself during a dinner break, since recent studies have uncovered that you may be better off waiting until you are finished playing to fill your belly.
Poker, along with society, has evolved quite a bit since its early years. It isn't too long ago that every poker room was dingy, smoke-filled, and packed with overweight and out-of-shape gamblers.
The typical professional poker player of today is much more health conscious, and most of today's poker rooms around the world are smoke-free. Eating well and staying hydrated have become two of the most important mental facets professional poker players keep in mind before heading to the felt for a long and strenuous day.
Most people would agree that giving into hunger and forgetting about the opposite sex while playing poker make perfect sense. Psychology in general believes that people in "hot states" such as hunger or sexual arousal tend to make poor decisions when compared to people in "cool states" making better decisions.
What you might be surprised to learn is that recent studies indicate that this common belief may not be true. According to three studies recently published on on the open-access science journal PLOS ONE, "hot states" may enhance rather than impair the decision-making process in complex decisions, leading to better decisions in the long-run when you are hungry or sexually aroused.
The first two studies utilized the Iowa Gambling Task (IGT) by testing the effect of "hot states" on the decision-making process.
The IGT is a lab-based test designed to simulate complex decision-making with uncertain outcomes involving four decks of cards.
Both of the first two studies began with participants exposing cards from various decks with different cards and decks providing different levels of rewards and penalties. The studies analyzed whether "hot state" participants were in general performing better or worse at the tests than "cool state" participants.
The only difference between the two tests is that the first study was performed on predetermined hunger levels where the second test these levels were randomized.
The third study did not involve the IGT, but did attempt to replicate or disprove the results of the first two tests. In this test, participants were asked questions about whether they would like a small reward immediately or a delayed larger reward later.
The reward sizes were varied making it complex to determine the true risk versus reward for each choice hoping to simulate complex decision making in situations where the outcomes are less than certain.
Against common thought, hungry participants consistently scored better on both the two IGT related tests and the delay discounting tasks. When explaining these results, researchers pointed out that previous studies focused on simple tasks rather than more complex ones. Since poker is a complex game, it fits more into the mold of a complex task rather than a simple one.
Researchers didn't have a definitive answer on why a "hot state" may put you at a mental disadvantage in simple tasks and a mental advantage for complex ones, however, they did speculate that a hot state encourages to base decision-making more on "gut feelings" than on rational weighing of all the options and outcomes.
It was further speculated that gut feelings can be helpful for weighing incomplete and uncertain complex outcomes, where these same feelings can hinder the best choice in simple tasks.
If these studies are to be believed, before you have that next big meal during your tournament dinner break or decide not to focus on the sexy person across the table from you, you may want to think again.
Get all the latest PokerNews updates on your social media outlets. Follow us on Twitter and find us on both Facebook and Google+!