George "Jorj95" Lind Reflects on PokerStars' Upcoming Tournament One Billion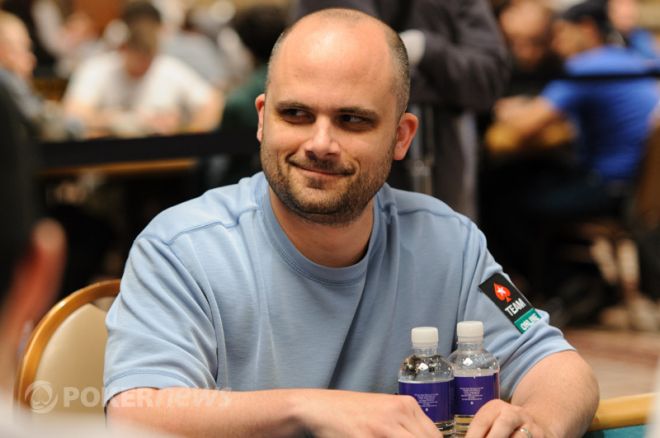 PokerStars is closing in on their one billionth tournament. On Sunday, Nov. 30 at 13:00 ET, the world's largest online poker site will hold "Tournament One Billion," a $109 buy-in $2 million guaranteed tournament that will also award $200,000 in cash and prizes throughout the tournament.
That historic event is the capstone of PokerStars' planned Billionth Tournament Carnival, which will run from Nov. 17-30 and include Golden Sit & Gos, featuring a $500,000 giveaway from Nov. 17-23; the Daily Bigs, which offers more than $2 million in increased guarantees and over $100,000 in added cash and prizes, from Nov. 24-30; and the Hot Turbos during the same period, which offers more than $1 million in increased guarantees and over $100,000 in added cash and prizes.
In the weeks leading up to Tournament One Billion, PokerNews sat down with some notable online players to take a look back at their poker careers and to gauge how excited they are for the historic tournament. First up is George "Jorj95" Lind of Team PokerStars Pro Online.
For more on Lind, check out the interview he did with PokerNews last year where he discusses challenges, a recent trip, and the WCOOP.
PokerNews: In late November, PokerStars will celebrate Tournament One Billion. Are you excited about it?
Lind: It's a pretty crazy number when you think about it. Wouldn't say I'm "excited" as I didn't even know about it until I was asked this question.
Will you be doing anything to celebrate?
Maybe I'll try to win the billionth tournament.
You've played the most sit-n-go tournaments on PokerStars. If you had to guess, how many sit-n-go tournaments would you say you've played on PokerStars?
According to SharkScope, I've played 481,214 games, of which all but maybe a few thousand were sit-n-gos.
This may be tough, but can you remember the first tournament you played on PokerStars? If not, what's the earliest memory you have in that regard?
No, I have no idea what the first tourney was that I played on Stars. I do remember dabbling in sit-n-gos there in early 2007 to test whether I could become a Supernova Elite in the first year the program was announced. I know I played before that, but it was only a few games here and there.
What is it that inspired you to go the sit-n-go route as compared to something else like multi-table tournaments (MTTs)?
A lot of factors. The schedule is better because in MTTs you usually have to dedicate an entire day to playing when you want to play, whereas with sit-n-gos you can just play for a couple hours if you want to. Also, I'm just better at sit-n-gos than I am at MTTs, so for me there is more money to be made. The money in sit-n-gos is also more consistent than it is in variance-filled MTTs.
Is it fair to say PokerStars has changed your life? If so, can you talk a little bit about it?
Well yeah, considering I've made way more money playing a card game than I ever expected to make. I'm not really too much of a big spender, but it is definitely nice to just be able to buy what I want when I want it and not have to worry about whether I can afford it.
Can you take us through a normal day in your life? What's it like to be George Lind?
I wouldn't say there is a "normal" day, but a normal poker day involves waking up, getting coffee, and playing sit-n-gos until the games stop going. My days off usually involve family stuff or just relaxing as much as you can with three kids.
You've accomplished so much on PokerStars. How do you keep yourself motivated?
I just know that eventually my earning power in poker will decline, so I have a strong desire to make as much money as I can before that happens. I never have too much trouble with motivation; I just enjoy playing the game and learning new things.
Likewise, do you have any new goals or challenges that you've set for yourself?
Not really. I had a goal last year to make 1 million VPPs in a month, and I ended up doing that in two separate months. This year I've been lazier and "only" have 1.5 mil VPPs this year.
Will we see you playing live poker anytime soon? What are your upcoming plans as far as poker is concerned?
I will be at PCA, but generally it's a lot harder for me to go to live tourneys living in Vancouver and having a family. Outside of the World Series of Poker, I've never really played that many live tournaments anyway.
For more information on the Billionth Tournament Carnival, visit PokerStars.com.
Get all the latest PokerNews updates on your social media outlets. Follow us on Twitter and find us on both Facebook and Google+!