PokerStars Team Online Member George Lind III Talks Challenges, WCOOP, and More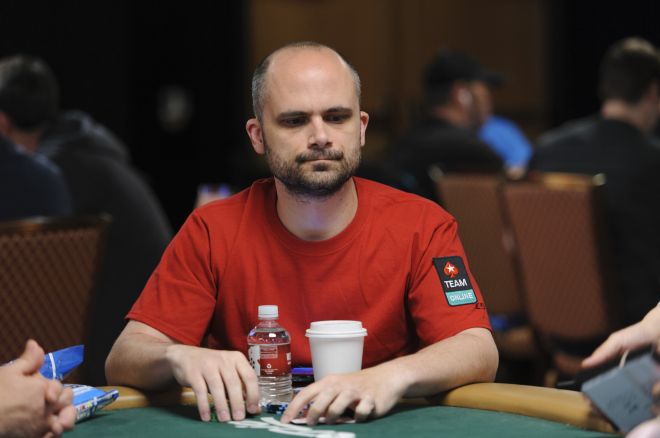 With the PokerStars World Championship of Online Poker right around the corner, we decided to reach out to PokerStars Team Online Member George Lind III. Lind, best known by his PokerStars login "Jorj95," completed an impressive challenge back in May, accumulating more than one million VPP's while profiting before rakeback and losing 10 pounds. He also became the first player to ever accumulate 10 million VPPs, winning him a one-in-a-lifetime trip from PokerStars, which Lind blogged about here.
We asked Lind about his challenge, his trip, the upcoming WCOOP, and more.
PokerNews: In the month of May, you accumulated a million VPPs (1.4 million, actually), while also profiting pre-rakeback and losing 10 pounds. What was the most difficult part of this challenge?
George Lind III: The VPPs were simply a matter of enough games going, and since tons of games were going, I got that one pretty easily. The weight loss was fairly easy because I had just come off of a cruise where I gained 12 pounds so it was pretty easy to lose the weight I just gained, plus I tend to not eat a whole lot of snacks and stuff while I'm playing poker a lot. I guess the profit part of the challenge was the hardest part. I started off the month on a losing streak, and I think I was down about $90k after the first week of the challenge because I was getting crushed in the bigger games. I know I'm good enough to win money at these games but in the short term anything can happen. It's fairly easy to have a losing month in sit-n-gos no matter how good you are at them, but luckily I was able to turn it around and end the month with around $43,000 of pre-rakeback profit.
Did you do a Kobe Bryant fist pump on May 28th when you wrote your blog post?
[Laughs]. I'm not a very emotional guy. I mean, I was definitely happy that I accomplished all of my goals and turned a nice profit for the month, but I'm just not the type to celebrate or get overly excited. I prefer to have a more business-like approach to stuff like this and not get too emotionally involved. I think it helps me a lot when things are going bad, because I think if you get overly excited about your successes it will cause you to also get overly emotional when things aren't going well, which is obviously bad for your game.
WCOOP is right around the corner. Are your stockings hung? Are there another million VPPs in sight?
Yeah, things are already going well with WCOOP satellites. I've won pretty much every day since they started. Nice to start off on a good note, unlike SCOOP.
One million VPPs in September is a very strong possibility, but I'm not going to do another challenge like I did during SCOOP. It was pretty tiring having to think about the challenge and do daily blog updates after playing for like 14 to 16 hours a day. Don't get me wrong, it was fun and I'm glad I did it, but I'd prefer to just get the million points and the profit and the weight loss while having 100 percent of my focus and attention on the actual poker and not the blogging side of things.
Can you discuss the trip you earned for reaching 10m VPPs? The pictures were awesome.
Yeah the trip was great. My wife, my son and I flew from Vancouver to Tokyo and spent a few days in Tokyo. We were lucky to have a "tour guide" there in fellow Team Online member Naoya Kihara. He showed us around Tokyo for a couple days then we spent a couple days on our own checking out all the sites. Then we took a train down to Kobe and boarded a cruise ship that would become our home for the next 17 days. The cruise ship had a stop in eastern Russia and a few stops in Alaska, which was beautiful, but the best part at least for me was just being on the ship. This ship was amazing with top notch service from everyone and they just made you feel like royalty. We had all-inclusive food and drinks which I took full advantage of, gaining 12 pounds in the process. It was very relaxing — at least when Cooper was behaving himself — and we would definitely love to do something like this again when I hit 20 million VPPs!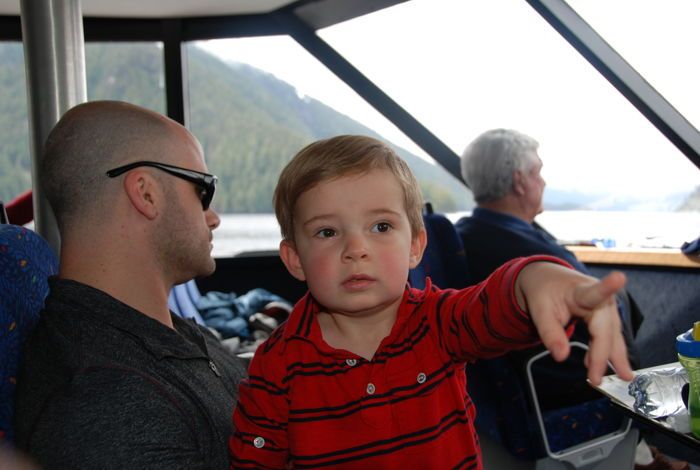 Talk about your blog. Do you hesitate to post graphs and other personal information like that?
I'm not real keen on posting my graphs on my blog. I decided to make an exception for the challenge because I thought it would be fun to do and also because I wanted to promote my games and get more people playing them, and I think it definitely helped draw some people to my games. I'm kind of a private person in general though and an introvert by nature, and honestly it's really hard for me a lot of the time to post personal stuff on my blog. I definitely enjoy playing poker way more than I enjoy promoting myself.
Why did you skip the majority of the World Series of Poker?
There's a lot of reasons I skipped most of the WSOP. The main reason is that I just don't look forward to the tournament grind like I used to. I remember last year I was kind of dreading playing in a lot of different days, which is a feeling I hadn't had before at the WSOP. Even in 2009, when I went 0 for 37 cashing in events, I was still excited to play every day. And also I'm the type of person who has to either give everything and play every event, or just not go at all. While, yes, I did go for 2 1/2 weeks this year, I only played 4 events and mostly played cash games on the side instead. Things could change, but I just don't see myself playing 40 or more events ever again.
If PokerStars was available in Nevada, George Lind III would play in ___ events in the 2014 WSOP?
[Laughs]. Well, after the last question I'm going to probably look like a hypocrite with this answer, but I would probably be tempted to play my usual 40-50 events if I lived in Vegas. Having said that, there's a pretty good chance that if PokerStars was available in Nevada, I wouldn't necessarily move to Nevada. We actually love it here in Vancouver and I could see scenarios where PokerStars is available in the US but we choose to stay in Vancouver.
Photo courtesy of jorj95.net.
Get all the latest PokerNews updates on your social media outlets. Follow us on Twitter and find us on both Facebook and Google+!