Daily Fantasy Sports Contests You Can't Miss: Sunday, Dec. 21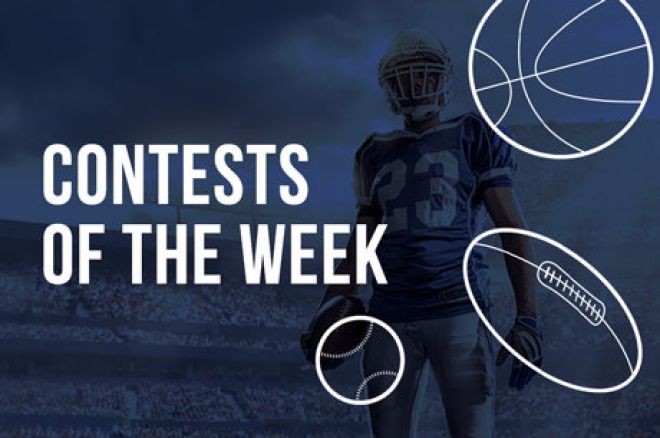 Daily fantasy sports (DFS) continues to explode in popularity. Every week, more and more players jump into the inviting waters of DFS, excited for the opportunity to draft teams in a variety of sports for daily and weekly contests for real money. Best of all, it's 100 percent legal in most locales.
But as they wade into the waters, many players quickly realize the pool is far more vast and varied than they expected. Which DFS sites are the best to play on? Where can a player find a contest that suits his or her needs? We've put together a list of some of the top NFL contests this week in DFS across a variety of sites, which you can peruse to help make an informed decision about what to play.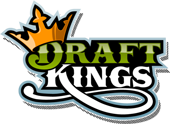 World Championships Main Event: The DraftKings World Championships series peaks with the $3.1 Million Main Event, one of the most anticipated contests in DFS history. Sporting a hefty buy-in of $1,500 (hopefully you satellited in!), the winner will turn that into $1 million for topping a very manageable field of 2,250. Whoever wins this prestigious event filled with tough players can truly be called a DFS world champion.
Chop Block Championship: Having bid a sad farewell to the Millionaire Maker series, DraftKings brings a slightly different look with the $1 Million Chop Block. The buy-in is $50 for this one, capped at 22,200 players, so a big field is expected. First will pocket $100,000.
Flea Flicker Championship: Small-stakes players are already lining up to buy in to the $400,000 Flea Flicker Championship for just $5. For less than the price of a $5 foot long at Subway (after tax), someone will bank a cool $50,000. The 92,000-player field is already more than a third full.
Sign up for DraftKings and receive a FREE ticket to the $2 NFL Playaction Championship with $250,000 Guaranteed!

Sunday Million: FanDuel's weekly Sunday major has a bit of an underselling name, as it boasts a prize pool of $2 million, with $200,000 going to the winner. Entries here cost $25, and the field will be capped at 91,954.
Sunday NFL Monster: The Sunday Monster's been switched up a bit from last week, as first prize is now $50,000, a $10,000 bump out of the $300,000 pool. The field's also been downsized a tad to 1,666, though the buy-in of $200 remains the same.
Saturday NFL Bomb: With the end of the regular season in college football, the NFL has shifted some of the schedule to Saturday. Strategy will be a bit different than normal with only four teams to choose from, but a $25 buy-in could win you $15,000 in this contest. Almost half of the 5,747 field is already full, so the $125,000 guarantee will surely be reached.
Sign up for FanDuel and compete for huge prizes this weekend!

Nickel Defense: The main small-stakes guaranteed prize pool tournament on Sunday for FantasyFeud is the aptly named $5.50 Nickel Defense. This 80-player tournament offers a flatter payout structure for the variance-averse player, with $80 up top out of a $400 prize pool.
Get in on the action by starting an account at Fantasy Feud today!

The $1,000 Kickoff: For a micro-stakes player looking for max value, the $1,000 Kickoff on Star Fantasy Leagues is capped at 556 entrants for $1 apiece but features a $1,000 prize pool. The winner will take home $192.50 out of the beefed-up prize pool.
Try Star Fantasy Leagues now to compete in the $5,000 Touchdown.

50K Gunslinger: Speaking of overlays, FantasyDraft juices up the prize pool of the 50K Gunslinger with $12,500 of added money to reach the $50,000 guarantee. The winner will claim $5,000 for a buy-in of $25, and the field is capped at 1,500.
FantasyDraft just launched this month so sign up now and take advantage of the big overlays!

NFL Red Zone: ScoreStreak pays the top 40 percent of finishers in their Red Zone tournament, which is a $20 buy-in with 40 total players. First will take $180 out of the $720 prize pool.
Want to try a different type of fantasy football game? Sign up for ScoreStreak here.

The Frenzy: The Frenzy: DraftDay's big draw for the mid-stakes player is the $20 Frenzy, which is capped at 559 players to create a $10,000 prize pool. The winner of this snags $2,000 for their troubles.
Take your shot at The Double Benjamin by starting an account at DraftDay.