Francisco "paulwiter" Garcia Eyes His Second Supernova Elite Status of 2014
Samuel Albores

Giovanni Angioni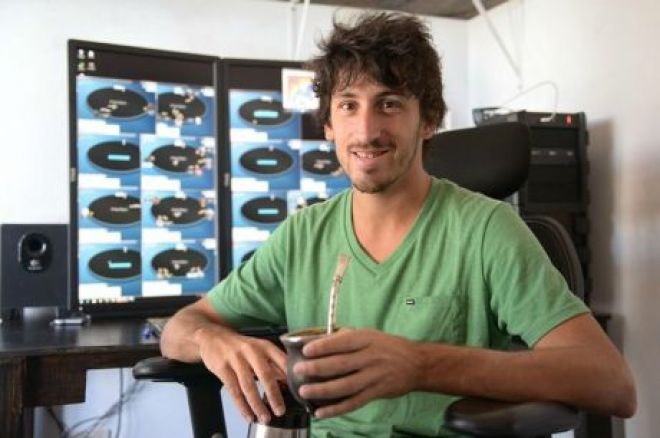 In early August, Francisco "paulwiter" Garcia achieved his goal to reach the prestigious Supernova Elite status on PokerStars.
Thanks to that result, Garcia became the first Uruguayan to ever reach the Supernova Elite status for three consecutive years and also the only one from his country to proudly show the prestigious six black stars under his online screen name during 2014.
Although a result like this one would make many happy, right after his remarkable milestone Garcia decided to aim for more — and so he continued to play his favorite hyper-turbo sit-and-gos in order to put together another 2 million VPPs and reach Supernova Elite status for a second time before the end of the year.
Amazingly enough, the player is now very close to achieving the result, as by his own admission, he started the month of December with "only" 450,000 VPPs to go.
On Dec. 1, Garcia discussed the development of his personal challenge on his official Facebook page, where he wrote the following:
"The last month of the year has started and I am missing 'only' 450,000 VPPs!

"Undoubtedly, this is going to be a difficult challenge — and not only in terms of poker. This will oblige me to spend many hours in front of the computer, to grind as much as I can, to sleep very little, and to be under quite some pressure.

"But I know I can make it, and I know I can reach my ultimate goal for this year and get the to Supernova Elite status for the second time in 2014."
However, although one would expect the player to literally live glued to the laptop and grind as much as humanly possible before the end of the year, during the beginning of December Garcia decided to treat himself with two live events.
First, he flew to Sao Paulo, Brazil, to join the Brazil Series of Poker (BSOP) Main Event, which was won by Wilson Calixto for R$1,050,000 ($404,920 USD), and then he decided to take part to the Day 1a of the Millionaire Grand Final event part of Uruguay's Conrad Poker.
To meet his ambitious goal, Garcia would have to put together 14,500 VPPs during every single day in December. Follow PokerNews for new updates on the Garcia's challenge.
Get all the latest PokerNews updates on your social media outlets. Follow us on Twitter and find us on both Facebook and Google+!