Italian Serie A Team Udinese Sacks Football Player Over Poker Tournament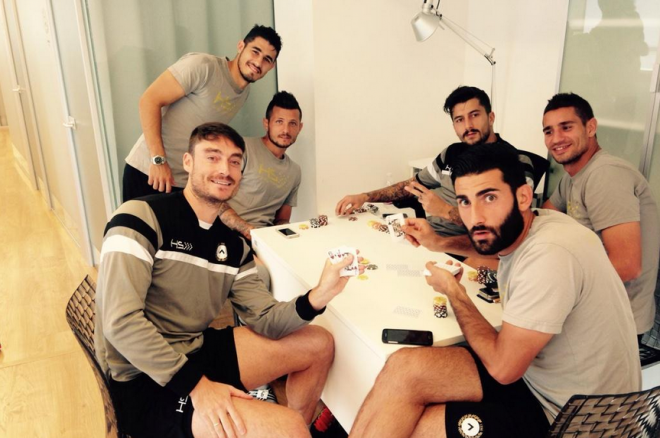 Albert Ortega Riera's inglorious adventure at Italy's Udinese Calcio football team ended before the 32-year-old winger got the chance to play a single minute, as the team decided to terminate his contract over a poker tournament.
The news broke on Nov. 29, when the football team published a note on their official website to announce that "the contract with the footballer Albert Ortega Riera has been terminated by mutual consent. Udinese Calcio wishes the footballer all the best for his future career."
According to Italy's leading sports newspaper La Gazzetta dello Sport, the decision came after the team discovered that Riera had failed to show up for a match because he was "too busy playing a poker tournament."
On Nov. 23, while his teammates were busy fighting in a Serie A match against A.C. Chievo Verona, Riera was in fact reported by Italy's poker blog PokerItaliaWeb at the Perla Casino in Nova Gorica, Slovenia, where he finished the DSP Rewind event in second place for €3,550.
After a career that has seen him playing for top teams such as Spain's Espanyol, England's Manchester City and Liverpool, and Turkey's Galatasaray, Riera landed in Italy where he fell into an experience he has never seemed to enjoy.
Only few weeks after he joined Udinese — and a month before his exploit at the Perla Casino — the player surprised many with two unusual messages from his Twitter account, in which he openly questioned his own decision to join the team.
On Oct. 24, Riera tweeted all his disappointment about Udinese and said that:
About clubs where i stayed more confortable @GalatasaraySK during 3 seasons, and where less actual club with just 2 months @Udinese_1896

— Albert Riera (@11RIERA11)
Only two days later, on Oct. 25, he confirmed his "eternal" love to Turkey's Galatasaray by telling one of his fans that he'd "obviously" want to join his former team back, if he was only given a chance to do so.
"@Sulo1995: @11RIERA11 Do I make you a question? Would you like to go back to Galatasaray?" What do u think? It's obvious! Not my decision #

— Albert Riera (@11RIERA11)
Although he will not remembered for his football talent or for his diplomatic skills, Riera will probably be missed by some of his now former teammates because of the poker games he used to organize at Udinese.
As his Twitter profile shows, as the team manager Andrea Stramaccioni decided to keep him off the field, Riera found a way to enjoy his time in Italy by playing poker with Spain's striker Alexandre Geijo and Italy's Nicola Belmonte and Marco Davide Faraoni.
Image courtesy of Albert Riera, Twitter
For news, updates, and more follow PokerNews on Twitter and Facebook.