Rafa Nadal Defeats Ronaldo in Charity Poker Game and Requests a Rematch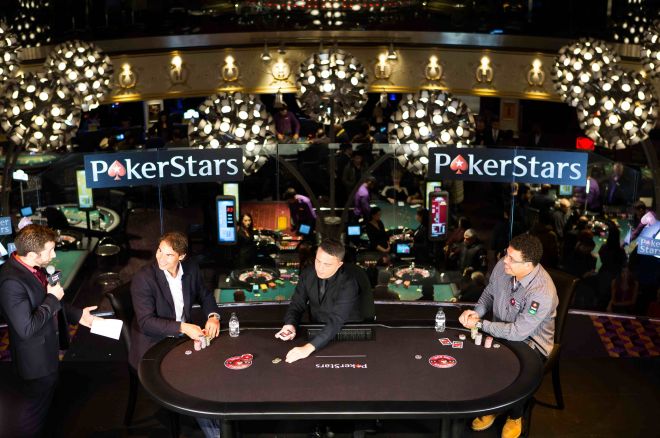 As most of the people in the UK were focusing on the action at the World Poker Tour in Nottingham, two of the biggest sports stars of all time met at London's Hippodrome Casino for a charity poker game hosted by PokerStars.
Together with the thousands of visitors that come through the Hippodrome's doors every day in London's busy Leicester square, on Nov. 19, the luxurious casino and poker room welcomed two very exceptional players in 14-time Grand Slam winner Rafa Nadal, and football's "il fenomeno," Ronaldo, for an exclusive poker game then won by the Spaniard.
The two players were given 20 minutes to play against each other and prove which one of them has learned the most about the game.
As the play came to a close, it was Nadal who managed to leave the table victorious with a $50,000 payday that will be donated to the Rafa Nadal Foundation, an initiative created in 2007 to help socially discriminated children and teenagers who run the risk of exclusion by society.
"In poker, you need self control, the ability to analyze your opponent and read the game to know when to go for it, a strategy that is not too dissimilar to tennis," Nadal said after the game. "It was close for most of the match and I'm delighted to have won. I called all in on the final hand, which proved to be a good move."
He then continued, "Ronaldo is a football great and it's amazing for me to have the opportunity to face him at the poker table. I'm happy for a rematch if Ronaldo is up to the challenge."
"Rafa played well. I made a mistake going all in at the end with a bluff, but ultimately Rafa had the best hand," Ronaldo commented. "Sometimes you have to be bold in poker, and even though it didn't work out this time, I had fun."
The match played on Nov. 19 marks the second victory for Nadal over Ronaldo out of two games. The exceptional duo previously played poker against each other back in December, during the European Poker Tour Prague Charity Challenge.
Also on that occasion, the Brazilian — together with other poker stars as Daniel Negreanu and Fatima Moreira de Melo — was left with no other choice than to acknowledge Nadal's skills at the poker table and celebrate the success of the Spanish tennis player.
Image courtesy of PokerStars
Get all the latest PokerNews updates on your social media outlets. Follow us on Twitter and like us on Facebook now!