BlogNews Weekly: January Challenges, Aggression, and Ben Jenkins' New Year's Resolutions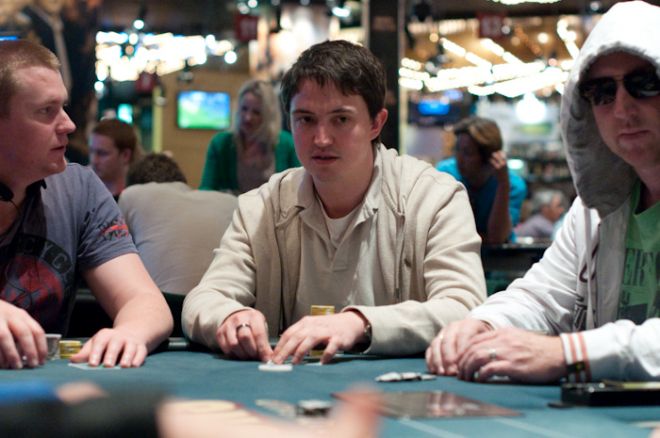 Each week, PokerNews brings you insight into the happenings at some of the major poker sites. Featuring the most popular blog posts, BlogNews Weekly is your one-stop shop for all your poker blog highlights.
In this week's BlogNews report, we bring you the highlights from PokerStars, Full Tilt Poker, and partypoker blogs from last week.
January Challenges at PokerStars
Our friends at PokerStars are giving away $1 million in all-in shootout events during January just for players that completed some easy January challenges.
Each day in January, PokerStars will allow you to opt into one of three challenges. As described on the PokerStars blog titled Challenge yourself in the new year, you can choose the challenge that most suits you, which includes playing two real money sit-and-gos, playing one real-money tournament, or playing in 30 real-money cash games hands.
Once you complete the daily challenge you will receive a ticket to a $10,000 tournament which doesn't even require you to be online to win some big bucks. There is a special $100,000 all-in freeroll for those who completed the challenge; all you need to do is complete 10 of the daily challenges.
Read more on the PokerStars Blog about how you can win big in the January Challenges.
Ben Jenkins' New Year's Resolutions
With 2014 in the books, many of us made New Year's resolutions, some involving our poker games. On the Full Tilt blog titled New Year's Resolutions, Ben Jenkins, you can learn what one of the best poker minds in the game has to say about his resolutions.
The blog starts off with Ben Jenkins reminiscing about last year before getting into what he wants out of 2015.
His 2015 resolutions include studying more about tournament play, playing 10,000 tournaments, and taking time out to visit Slovenia in June for a football match against England and to visit his friends that just moved there.
Head to the Full Tilt blog to read more about Ben Jenkins' resolutions for 2015.
When to Three-Bet and Four-Bet
The partypoker blog titled When To Call Three and Four-Bets can help any player become more aggressive without excessively spewing their chips. Partypoker strategist Josef Rantamaki runs through in an almost 15-minute video discussing tips on when to three- and four-bet hands.
The advice in the video is not only good for new players just learning the ropes, but for experienced players having trouble selecting the right spots to turn on their aggression.
Head to the partypoker blog to learn more about when to three- and four-bet.
Get all the latest PokerNews updates on your social media outlets. Follow us on Twitter and like us on Facebook now!