Europe in Pills: Russia Bans Bitcoins, Czech Republic to Tax Illegal Operators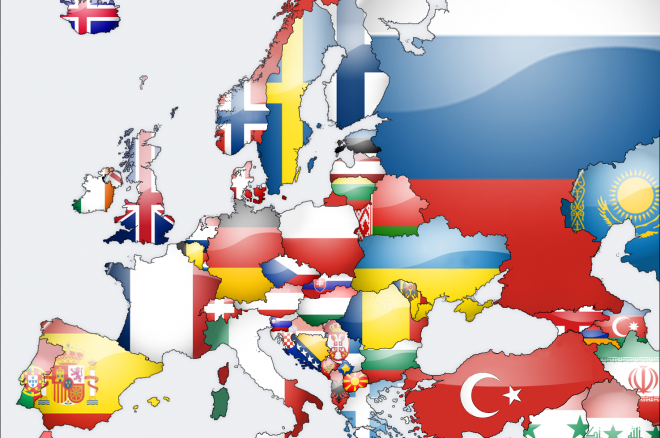 It has been yet another interesting week in Europe. Russia has decided to 'attack' Bitcoin, while the Czech Republic discussed the possibility of taxing illegal operators. Finally, 888poker launched a new promo that hints at an application to join Portugal's legalized online poker market.
Russia Shuts Down Bitcoin
Russia's infamous Internet watchdog, Roskomnadzor, the country's Federal Service for Supervision of Communications, Information Technology and Mass Media is back in action with some new, controversial measures.
Almost one year after it decided to include sites such as PokerStars, partypoker, Unibet and Titanpoker in the very same blacklist that censors websites promoting child pornography and illegal drugs, the Roskomnadzor decided to launch an attack against Bitcoin websites.
Citing a court order issued on Sept. 30, 2014 in the city of Nevyansk, in the Sverdlovsk region, Russia's Internet watchdog has ordered the country's Internet service providers to ban access to a number of Bitcoin sites that include the Bitcoin.org community site and the Bitcoin.it wiki.
News broke after Russia's Tjournal explained that the ban was confirmed by the press office of Roskomnadzor spokesperson Vadim Ampelonsky, who stated the measure was a result of last year's Court ruling.
Speaking to Coindesk, the Crypto Currencies Foundation of Russia (CCFR) chairman Igor Chepkasov explained that he believes "given the remoteness of the region and the features of the ruling's execution, a court decision issued on September 30th and in the register of blocked sites as of 13th January, we can safely say that this is a dress rehearsal for the prohibition of bitcoin in Russia."
However, Russia's authorities believe that the measure complies with what set by Russia's regulation on currencies, as Article No. 27 of Russia's Federal Law explicitly states that:
"In accordance with [the] Art. 27 of the Federal Law "On the Central Bank of the Russian Federation," the official monetary unit (currency) of the Russian Federation is the ruble. Introduction in Russia of other monetary units and production of money substitutes is prohibited.

In such circumstances Cryptocurrencies, including "Bitcoin" are money substitutes, contribute to the growth of the shadow economy and can not be used by citizens and legal persons on the territory of the Russian Federation."
Czech Republic to Tax Illegal Operators
While most other European regulated markets try to tackle the issue of unlicensed operators by implementing different kinds of bans and by limiting peoples' access to such sites, the Czech Republic has decided to opt for a much more innovative approach.
Czech authorities would very much like everyone to join the country's legalized market, but they seem to believe that illegal operators may also be tolerated as long as they pay taxes on their (illegal) profits.
It's a controversial approach, but Czech news agency Hospodářské Noviny reports that the national Ministry of Finance Andrej Babis plans to force illegal operators to pay taxes on the profits they generate from Czech players.
Hospodářské Noviny writes that the tax could oblige international operators to pay around 20-30 percent of their Czech-related profits in taxes. This pushed Betfair's general counsel Martin Lyčka to clarify that: "If next year the Ministry chooses a new strategy, it is likely that the big players including Betfair [could] leave the Czech [market] and stop accepting bets."
Although it is impossible to say if the Finance Ministry's dream to tax illegal profits will ever come true, what is clear is that the Czech government is determined to get as much money as possible out of gambling.
As anticipated by Reuters, and published here on PokerNews on Dec. 17, 2014, the very same Ministry of Finance plans to raise taxes on gambling to help the country gain extra revenue of six billion Czech Crowns, approximately €270 million.
Talking at a conference held in Prague on Oct. 9, 2014, Babi discussed his plans for a reform of the rules that regulate the national gambling industry and explained, "The current legislation does not conform with those in developed European countries, gambling is out of control and the state loses billions every year."
888poker Hints at a Long-Term Commitment in Portugal
As PokerFuse cleverly spotted on Thursday, 888poker may have just revealed their plan to join Portugal's legalized market - whenever it may finally be launched.
A new country-specific promotion named 888 iPad Giveaway promises to reward Portuguese grinders with twelve iPad Air 2 a month in special freerolls that will run from February 2015 to January 2016.
During the past years, Portugal has repeatedly been on the verge of legalizing online poker, though it has yet to happen. That said, pretty much everyone in the industry believes 2015 is going to be the year it happens.
Portugal's proposed regulation has recently been approved by the European Commission which deemed it to be compliant with all the EU regulations, and - according to the Portuguese legislative framework - there's a good chance that the first batch of licenses will be issued by the country's regulator within the next 180 days.
Should things stay as they are, however, gambling operators may not flock to Portugal as the country is expected to ask them to pay up to 30 percent of their Gross Gaming Revenues (GGR) to the State. A percentage that many believe will keep a large number of small to medium operators away from Lisbon unless the country finds a way to join forces with Spain to launch a proper European transnational poker market.
Image courtesy of NationofChange.org
Get all the latest PokerNews updates on your social media outlets. Follow us on Twitter and like us on Facebook now!