Nebraska Senator Seeks to Define Poker as Game of Skill; Bill Expected This Week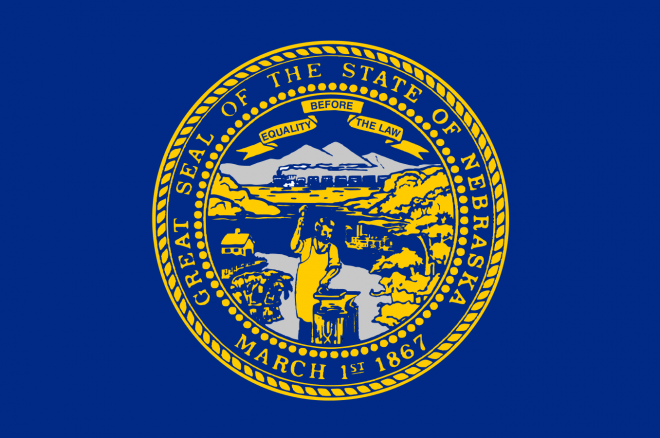 Nebraska hasn't been a kind state for poker players. In our 50-State Initiative series, which explored the Internet gaming (iGaming) possibilities on a state-by-state basis in the US, we said not to expect Nebraska to be a contender.
While that still remains the case online, brick-and-mortar casinos and other establishments will be able to offer poker in the near future if Sen. Tyson Larson has his way.
According to the Journal Star, Senator Larson is expected to introduce a bill later this week that would legalize poker. The bill would define poker, at least draw and hold'em, as a game of skill, and in theory would bypass wording in the state constitution that prohibits lawmakers from authorizing games of chance. If poker were deemed a game of skill, things would be different.
"You can be a professional poker player; you cannot be a professional coin flipper. You can lose a poker game on purpose; you can't lose a coin flip on purpose. You can have the worst hand in poker but be the best player," Larson said. "The math is there; the statistics are there. Poker is a game of skill; it is not a game of chance."
The bill would also allow for bars to complement their liquor license with a "special endorsement" that would allow them to host poker games. Other groups, including nonprofits, would also be allowed to purchase a special short-term permit. Permitted games would then be taxed 5% of the money at stake in cash games and tournaments.
Larson, the new Chairman of the Nebraska Legislature's General Affairs Committee, believes the poker fees would help alleviate high property taxes and to fund local governments by splitting poker tax proceeds 50/49% for each cause. The other 1% would go to help problem gamblers.
"I don't think there is any one silver bullet to property tax relief," said Larson. "It's a multi-step approach, and I honestly believe expanded gambling can be part of that multi-step approach."
The Journal Star reports that Larson expects his poker bill to advance to the full Legislature for debate.
"I'm very libertarian in a lot of my viewpoints," admitted Larson, who also introduced a bill to allow bars to stay open all night. "Most of my viewpoints."
For more information, head on over to journalstar.com.
Photo courtesy of Wikimedia Commons (Denelson83)
Get all the latest PokerNews updates on your social media outlets. Follow us on Twitter and find us on both Facebook and Google+!