WSOP Main Event Runner-Up Felix Stephensen Could Pay 50 Percent of Winnings in Taxes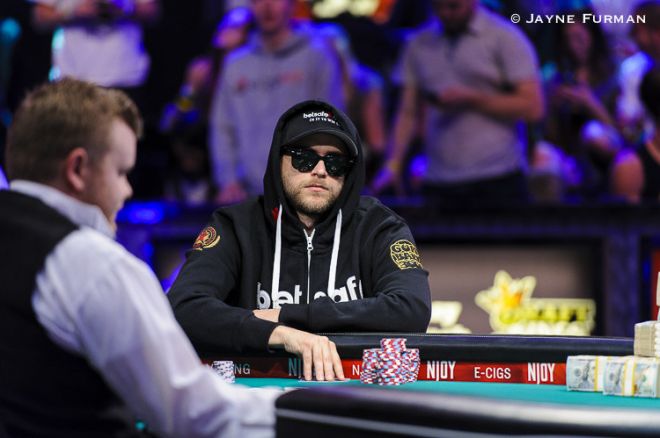 Norway's tax office is getting ready ready to hit hard on the 2014 World Series of Poker runner-up Felix Stephensen, as the great result achieved by the 23-year-old poker pro from Oslo is set to bring a significant amount of cash to the State.
On Monday Nov. 10, Stephensen joined the WSOP Main Event final table to battle his way to the title and bring home the first WSOP cash in his career. One day later, Stephensen left the Penn and Teller Theater with the $5,147,911 second-place prize at the end of a 35-hand heads-up match played against the new champion Martin Jacobson.
However, and the player might soon have to pass 50.4 percent of his winnings to the Norwegian State. All because of the country's income-tax connected to his profession, and some very poor timing.
"Poker prizes are specifically mentioned in the ABC of tax regulations," Norway's business lawyer Trond Erik Andersen said. "Individual prizes of more than 1,000 kroner (approx. $150) are eligible for tax, but there are possibilities to deduct expenses, like starting fees, that relate directly to poker tournaments."
To complicate things for Stephensen, there's also the fact that he is officially registered to be a "poker player," a position that the Norwegian authorities accept, but that carry some considerable fiscal disadvantages.
"For a professional poker player, there will be surtax plus the self-employed person's social security contribution, in addition to the 27 percent," Andersen explained. "His income will be taxed at 50.4 percent. Like all self-employed people, he will get deductions for expenses related to poker playing."
Ironically enough, the $2.5 million that Stephensen now risks to be asked for by Norway's tax board are in part the result of some very bad timing, since it would have been sufficient for him to achieve this result in 2015 to avoid the terrible Norwegian tax rate and keep the multiple millions in prize money all to himself.
Although he was born in Norway and he has played the 2014 WSOP under the Norwegian flag, Stephensen is in fact resident in London, UK, a country where gambling winnings are tax free. However, Stephensen has been in London for two-and-a-half years, and this mean he needed only six more months in the British capital to benefit of a Norwegian law that says that citizens who have lived outside of the country for at least three years do not need to pay their income taxes in Norway anymore.
Image courtesy of PokerStars
Get all the latest PokerNews updates on your social media outlets. Follow us on Twitter and like us on Facebook now!