The 50-State iGaming Initiative: Montana to New Jersey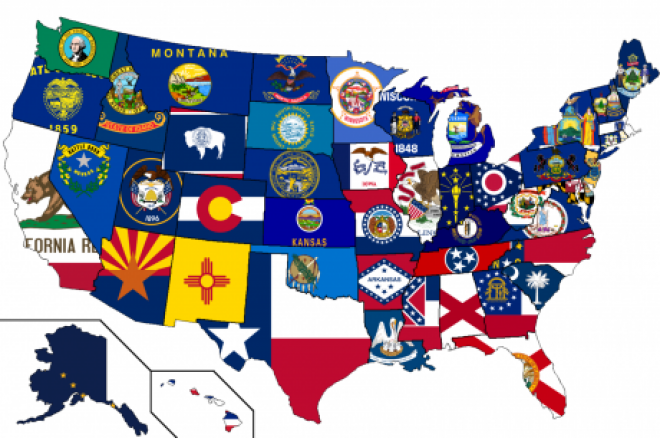 Internet gaming (iGaming), which is legalized and regulated in Nevada, Delaware, and New Jersey, suffered a blow this month when Ultimate Poker, the first legal internet poker site in the United States, shut down in Nevada. The company cited that "the state-by-state approach to online gaming has created an extremely cost-prohibitive and challenging operating environment."
Indeed, the optimism associated with states taking up iGaming has dwindled over the months as most state legislatures have developed a wait-and-see attitude, not to mention Sheldon Adelson's anti-iGaming efforts and the ugly politics surrounding the topic.
Once again voices are starting to clamor for federal regulation, but there's no sign of that happening. For now, online poker advocates must pin their hopes on individual states. To help make sense of the convoluted iGaming scene across the country, PokerNews has undertaken a 50-state initiative – a series of articles aimed at presenting the current iGaming landscape for all 50 states.
For an in-depth look at iGaming in the United States, check out the recent PokerNews feature The Future of Online Poker in the U.S. — Is Your State Next? by Matthew Kredell.
So far we've examined half the states, which you can check out below:
In this article, we take a look at the next five states (alphabetically) in quick synopses. Be sure to check back in the coming weeks to see where the remaining 20 states stand. You can also learn more about your state, and how you can make a difference, by exploring the Poker Players Alliance website at ThePPA.org.
Montana (Est. population as of 2013 – 1,015,165)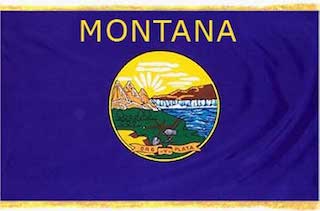 In 2005, Montana took a stance on Internet gaming by passing a law against it. They didn't criminalize playing poker online – which is why residents could still play on PokerStars, Full Tilt Poker, etc. before Black Friday – but they did make it so no outlets could set up shop within its borders.
According to Montana's Penal Code, iGaming "includes but is not limited to the conduct of any legal or illegal gambling enterprise through the use of communications technology that allows a person using money, paper checks, electronic checks, electronic transfers of money, credit cards, debit cards, or any other instrumentality to transmit to a computer information to assist in the placing of a bet or wager and corresponding information related to the display of the game, game outcomes, or other similar information."
While "Big Sky Country" wasn't open to the idea of iGaming nearly a decade ago, there's always the chance it could reconsider. Montana allows for fantasy sports, and the state is actually lax when it comes to live poker, allowing it in both cardrooms and home games. However, cash games in cardrooms are not allowed to have pots that exceed $800 unless they're in a Native American casino. That law does not apply to private games, which may not be run for profit.
As it stands, iGaming is illegal in Montana and will likely remain that way for quite some time.
Nebraska (Est. population as of 2013 – 1,868,516)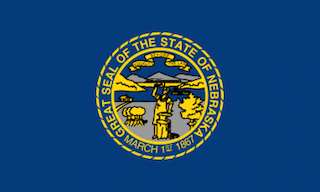 When it comes to the iGaming conversation, Nebraska isn't a state you hear mentioned. There's good reason for that as gambling opposition litters the Cornhusker State's history. In fact, all forms of gambling were illegal up to 1934, which is when they allowed pari-mutuel horse racing. Today, Nebraska still allows racing along with a lottery and some Tribal casinos that offer gaming machines and bingo.
As for poker, even charity events and home games that offer prizes or require an entry fee are considered illegal. The Nebraska Liquor Control Commission even addressed Texas hold'em tournaments in general:
"Players in Texas Hold'em tournaments cannot be charged ANY FEE or be REQUIRED to give anything of value (consideration) as a condition of participation. In other words, players MUST be able to participate in a Texas Hold'em tournament for FREE or no prizes (reward) can be given in the tournaments."
If iGaming were to come to Nebraska, it'd be at the behest of the tribes, though there is no indication that they're interested in doing so. Likewise, the state constitution would need to be amended to allow for iGaming, which is no easy task. Barring either a big push from the tribes or federal legislation, don't expect to see iGaming come to Nebraska.
Nevada (Est. population as of 2013 – 2,790,136)
Back in 2011, Nevada became the first state to legalize and regulate iGaming, so there's no need to assess its chances. That said, it's first online poker site, Ultimate Gaming, recently shut down after 19 months of being in operation.
Tom Breitling, Chairman of Ultimate Gaming, admitted that online poker revenues were well short of projections, and that certain factors made "the path to profitability very difficult and uncertain."
In response to Ultimate Poker's closing, the Las Vegas Review-Journal released an editorial on Nov. 19 urging congress to reverse its online poker policy. They write, in part, the following:
"Prohibition didn't halt the use of alcohol, it hasn't reduced demand for illegal drugs, and it hasn't stopped online poker play. To this day, Americans continue to play cards on unregulated, off-shore poker websites.

"Nevada retains the gaming industry's gold standard in regulation, so the 2013 Legislature moved quickly to allow online poker within the state's borders, passing enabling legislation in a single day. Companies invested heavily in the technology with the hope that multistate compacts, allowing states to pool their players, or congressional action legalizing and regulating interstate online poker would reward their risks. But Congress isn't eager to turn back the clock, and thus far only two other states — New Jersey and Delaware — have legalized online gaming."
As it stands, Nevada currently offers two online poker options in WSOP.com and South Point's Real Gaming, though the Caesars-operated WSOP site possess nearly all the market share.
New Hampshire (Est. population as of 2013 – 1,323,459)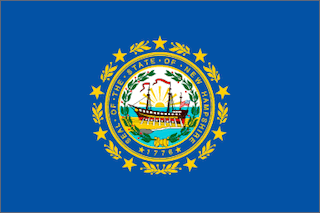 The Granite State currently offers horse racing and lottery tickets over the Internet, though no poker thus far. That said, there has been movement. Senator Lou D'Allesandro has consistently sought to expand gaming in New Hampshire, and according to igamingplayer.com, a telephone survey by the Greater Nashua Chamber of Commerce found that 58 percent of citizens agree with him.
Granted, the efforts of D'Allesandro have largely been focused on live games such as H.B. 459, which would have exempted commercial home poker games from prosecution. Unfortunately that bill was killed back in April. While some lawmakers advocate for gaming expansion, others like Sen. Kelly Ayotte (R-NH) support banning online poker.
One bright spot for New Hampshire was the fact that Lottery Executive Director Charles McIntyre was one of three directors to pen an op-ed for the Coalition for Consumer and Online Protection, which is in opposition to Adelson, that expressed their disdain for a nationwide iGaming ban.
"We are united in our belief that this is not and should not be a federal 'one size fits all' decision," they write. "For Congress to pass a sweeping nationwide ban would be a devastating blow not only to lotteries but to everyone impacted by their contributions."
There are lawmakers on both sides of the iGaming fence, but it seems New Hampshire is leaning more towards change, especially with other states in the region expanding gaming (Pennsylvania) and offering iGaming (Delaware and New Jersey). New Hampshire is a domino that could fall, but chances are it won't until some more states take up iGaming.
New Jersey (Est. population as of 2013 – 8,899,339)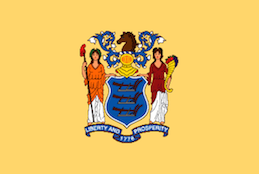 The Garden State is one of three states that currently offer iGaming, though revenue hasn't met early projections. According to the latest numbers, online poker revenues dipped below $2 million in Oct., the lowest since Nov. 2013.
As PokerNews' Jason Glatzer recently wrote, "Online poker revenues in October were $1,967,904, representing a 5.64-percent decline from the $2,850,295 state's September revenue figures. The decline is even more sharp when taking into account October has 31 days in contrast to September only have 30 days, representing an average daily revenue decline of 8.67 percent."
For a more thorough revenue breakdown, check out legalnjonlinecasino.com, which also released this chart which shows New Jersey iGaming revenue (which includes both poker and casino games) from Dec. 2013 – Oct. 2014.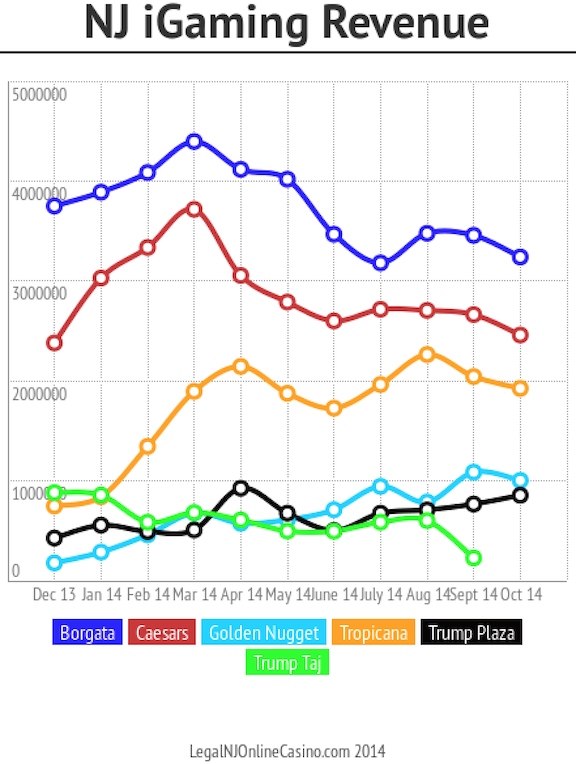 Despite not being as big a moneymaker as projected, iGaming in New Jersey isn't going anywhere. The infrastructure is strong, and they have plenty of avenues to explore such as developing intrastate compacts (time for them to join up with Nevada perhaps?) and offering their services to other states.
For more on online poker in New Jersey, check out the New Jersey Online Poker Briefing.
Check back in the coming weeks as we bring you more states, five at a time.
*Lead photo courtesy of fc05.deviantart.net.
Get all the latest PokerNews updates on your social media outlets. Follow us on Twitter and find us on both Facebook and Google+!