The 50-State iGaming Initiative: Kansas to Maryland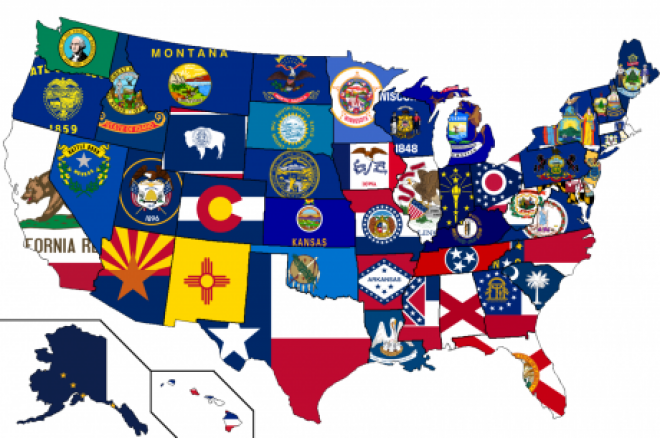 Internet gaming, also known as iGaming, is spreading on a state-by-state basis. Nevada, Delaware, and New Jersey have already passed legislation and are reaping the tax benefits, while other states are currently considering the issue.
Despite efforts by Sheldon Adelson and his supporters, it seems iGaming is inevitable, but as I. Nelson Rose, Professor of Law at Whittier Law School, said in a Casino Enterprise Management gaming forecast, it'll take time.
"Two years ago, I wrote that developments on the Internet are like dog years," Rose said. "It might have taken five decades to go from complete prohibition to today, when every state except Utah and Hawaii has commercial gambling. It won't take nearly as long for every state to have Internet poker and casinos."
For an in-depth look at iGaming in the United States, check out the recent PokerNews feature The Future of Online Poker in the U.S. — Is Your State Next? by Matthew Kredell.
While some states are actively involved in the iGaming discussion, others have yet to enter the fray. To help make sense of it all, PokerNews will undertake a 50-state initiative; one that seeks to update you on the current iGaming landscape for each state in the union.
We've already taken a look at 15 states, and you can check them out below:
In this article, we take a look at the next five states (alphabetically) in quick synopses. Be sure to check back in the coming weeks to see where the remaining 30 states stand. You can also learn more about your state, and how you can make a difference, by exploring the Poker Players Alliance website at ThePPA.org.
Kansas (Estimated population of 2,893,957 as of 2013)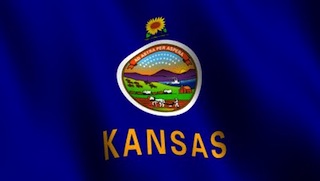 Kansas offers a state lottery and pari-mutuel wagering options, but it is a long ways away from offering iGaming. In fact, last year a gambling expansion bill, Senate Bill 2055 which sought to establish a new casino, contained an amendment that banned online gambling and classified it as a misdemeanor. That amendment, written by Republican Jacob LaTurner, passed on a 26-11 vote. Ultimately the entire bill failed, but it did shed light on the current view of iGaming in the state.
Another incident that exhibited the state's stance toward iGaming came back in 2009 when Tom Cascone, Dominic Cervello, and an unidentified third person were held in contempt of court in the Federal Court of the Western District of Missouri after refusing to testify in a case involving online gambling.
The bottom line is, that despite the Kansas City lowball connection to the game of poker, Kansas is currently an enemy of iGaming. Recent efforts lean towards prohibition as opposed to legalization and regulation. It'll likely be a long time before that paradigm shifts.
Kentucky (Estimated population of 4,395,295 as of 2013)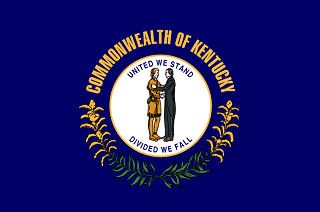 Remember in 2011 when the Commonwealth of Kentucky attempted to "seize" Internet poker domain names for Full Tilt Poker, PokerStars, Absolute Poker and Ultimate Bet? The state claimed that they were the "sole owner of the property and entitled to possession." Three years earlier the state had attempted the same thing with 141 Internet gambling domain names in an attempt to "stop illegal Internet gambling that is occurring within the Commonwealth, in blatant disregard for and violation of Kentucky anti-gambling law and public nuisance law."
A year ago, Kentucky Governor Steve Beshear announced the state would receive a settlement of $6.075 million from the 2008 case, which was filed on behalf of the Kentucky Justice and Public Safety Cabinet.
"As a result of the collective efforts, we've protected Kentucky consumers, our signature horse-racing industry, and legitimate charitable gaming interests," said Beshear. Indeed, the state took an aggressive stance in protecting its interests, especially the aforementioned ponies.
It would seem Kentucky is not only disinterested in iGaming, but will undertake aggressive means to deter it. However, things may not be that simple. Late last year, Louisville Democrat Larry Clark filed two bills looking to expand gambling at eight predetermined sites, including five racetracks. Churchill Downs and several others formed a coalition called Kentucky Wins to advocate for expanded gambling, and such entities heavily influence Kentucky politics.
That said, it was recently revealed that Churchill Downs, which owns the poker entity BLUFF Media, have their sights set on iGaming; in fact, according to Chief Financial Officer Bill Mudd the company spent $1.1 million on an online platform in the first quarter of 2014.
"We'll continue to make the investments at about the current rate, at least through the rest of this year, building the technology platform, which I think we've got some real advantages in, and we've got a long-term view on this," Chairman and Chief Executive Officer Bob Evans said in a company conference call. "We can't make states legalize Internet gaming any faster than they would otherwise. But as that occurs, we want to be a player, and we'll make the appropriate investments to do that."
Kentucky has punished those iGaming entities that operated illegally, which means the road to legalization and regulation is paved. The only question that remains is whether or not they'll go down it. With Churchill Downs leading the way, it's a very real possibility, though it'll likely be awhile before any steps are taken in that direction.
Louisiana (Population of 4,602,000 as of 2012)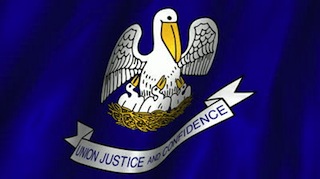 It may come as a surprise to you to learn that the Bayou State, one of seven states that currently bans iGaming, was one of 10 states that kicked off 2014 by considering an online gambling bill.
According to Renita D. Young of NOLA.com and The Time Picayune, Ronnie Jones, Assistant Attorney General Leonce Gautreaux, and Major Mike Noel of the Louisiana State Police Gaming Division gave a presentation to the Louisiana Legislature earlier this year and presented an Internet Gaming Briefing, which you can view by clicking here.
The presentation was a result of State Rep. Mike Huval's March 2013 request for a House Concurrent Resolution to study iGaming implications in the state.
"The players who do so, play at their own risk," said Jones, chairman of the Louisiana Gaming Control Board. "They're playing anyway, but it's not regulated by the government, it's not sanctioned by the government or taxed by the state … The gaming board has no position on legalizing Internet gaming. We're neither for it or against it. Only the legislature can change the law."
A bill has yet to be introduced to the legislature, but all signs point to Louisiana — which is home to more than 20 casinos — wanting a piece of the iGaming pie. A few more dominoes may have to fall before significant movement happens, but in the meantime look for the state's once strict stance of iGaming to soften.
Maine (Estimated population of 1,328,302 as of 2013)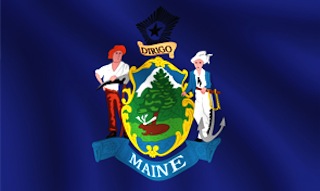 In 2012, the Maine Gambling Control Board approved the state's first casino — Hollywood Casino Bangor. The state was late to the gambling game, but according to the Bangor Daily News, now that they're on board they're ready to explore more options.
In 2012, the Legislature's Veterans and Legal Affairs Committee discussed iGaming, and the consensus was it was inevitably coming.
"This is a very sophisticated business that we need to catch up on; that was a stark reality," said Sen. Debra Plowman, R-Hampden. The same bill that allowed for the casino, LD 227 by Rep. Linda Valentino, D-Saco, allows for members of the committee to amend as needed, which they could do to include iGaming.
Unfortunately no movement has been made in Maine as of late, but they are certainly primed to jump on the bandwagon once other states begin to legalize and regulate iGaming.
Maryland (Population of 5,885,000 as of 2012)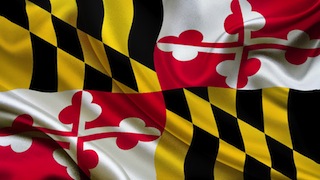 Maryland is another state that has expanded on its gambling offerings, and the iGaming discussion dates back to 2012 when House Speaker Michael Busch told the House Democratic Caucus that the state must consider iGaming.
"In order to maintain a healthy and competitive gaming program that attracts players from beyond Maryland's borders and keeps Maryland gamers at home, we must put our gaming program on par with other jurisdictions in the Mid-Atlantic," Busch said in a memo, referencing Delaware's legalization efforts.
More recently, the topic of iGaming has centered on legalizing online lottery ticket sales, while poker has taken a back seat. That said, Stephen Martino, Director of the State Lottery and Gaming Control Agency, previously discussed iPoker with CardPlayer.
"If we are ever in a position where we are looking to implement some form of online gaming, we will certainly look at the states that have gone before to get perspective and a handle on the best practices," Martino said.
He went on to say: "It would take action by the legislature. I think the feeling is to get the casinos up and going, continue to measure what the competitive forces are around us, to the extent that we consider New Jersey to be a distant competitor. Two of the four states that are kind of in our competitive area have or are going down the road with some form of online gaming, and that's something we are going to have to keep an eye on."
Maryland is letting its casino industry mature a bit before seriously considering iGaming, but expect them to jump into the mix after other states begin legalization efforts.
Check back in the coming weeks as we bring you more states, five at a time.
*Lead photo courtesy of fc05.deviantart.net.
Get all the latest PokerNews updates on your social media outlets. Follow us on Twitter and find us on both Facebook and Google+!